War affects us all. If it is not your country involved or being threatened, you might be watching events of it unfold on TV or reading accounts of it on the internet. Witnessing such tragedy unfold before your eyes, it is very hard not to feel compassion for those caught up in it. However, we can decide to distance ourselves from the terror by turning our devices off, but unfortunately, that's not the case with those involved in the firing line.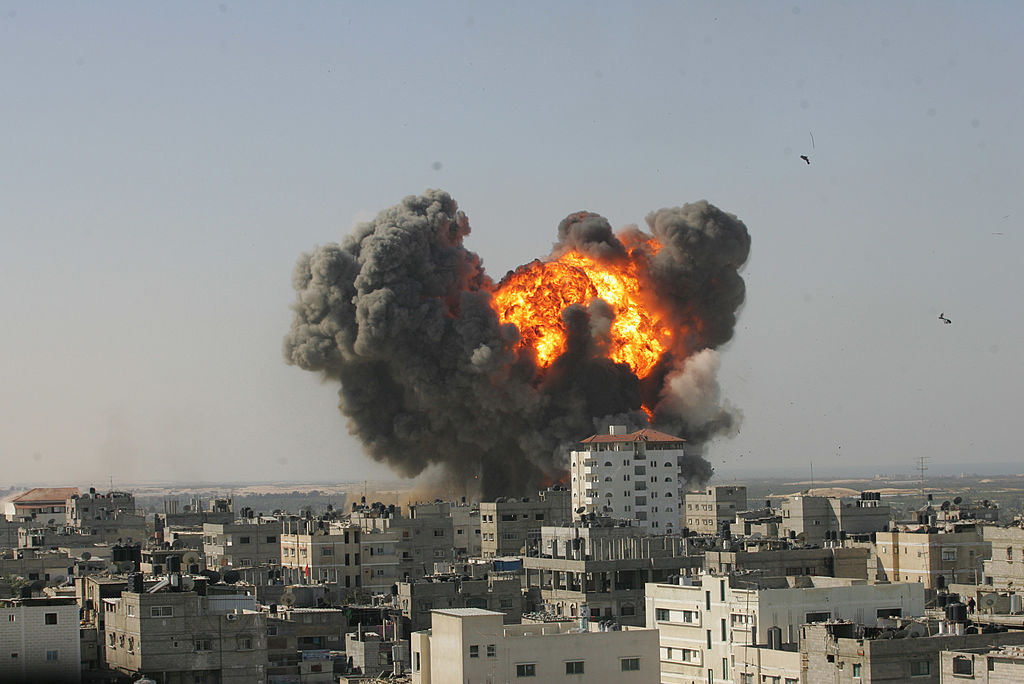 So, imagine the terror a young child experiences in a situation when rocket fire rains down on her. An image of a young pregnant mother, Lihi Piatzsky, using her body to shield her toddler from the unspeakable product of war has gone viral.
The photo was taken over the weekend by the 2-year-old's father, Elon, as he tried to shield his wife and daughter from the barrage. This incident happened in the town of Moshav Ge' a in southern Israel, just outside the city of Ashkelon, in what is seen as the deadliest fighting in years between Israel and Hamas, according to Hebrew news website Mako.
According to the Israeli military, the latest escalation in the fight began when a Palestinian Islamic Jihad sniper opened fire on Israeli troops, wounding two.
As per Israeli Defence Forces (IDF), over 690 rockets were fired from Gaza over two days, with four Israeli civilians being killed. In retaliation, Israel hit more than 300 targets with airstrikes; 21 Palestinians were reported killed by hundreds of missiles, according to health authorities in Gaza, as reported by Reuters.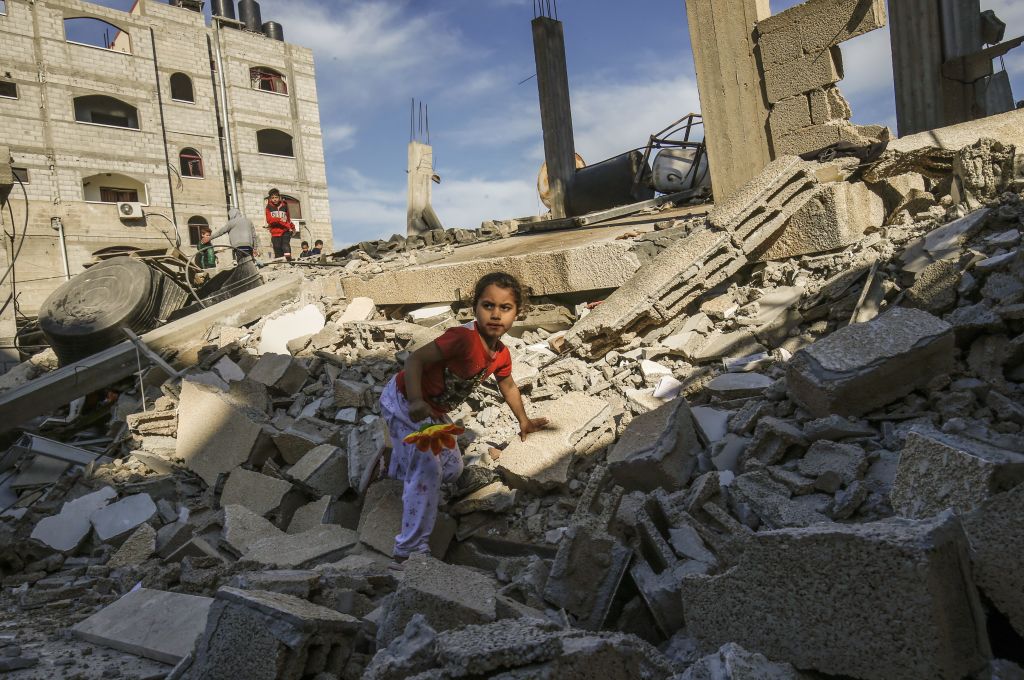 Lihi Piatzsky, who is pregnant with her second child, is resigned to the war going on around her and her family. "We're very well trained for this, when we're in an area with a secure space, or when there is no secure space, we defend [our child].… We listen to orders from Home Front Command. That's what we do without thinking very much and very quickly," she said according to algemeiner.com.
"This was the first time the child experienced this," said Lihi, "because most of the time [the rocket attacks] were at night." Elon snapped the picture to show family and friends what is happening around them, "so they could see what was going on with us."
The mother did all she could by being a protective human shield to her little child who was oblivious to what was happening around her. "She's all of two years old. I don't know how I just protected her, I said to her that we're protecting her because there was a siren, even though she really wanted to get up and asked to get up," Lihi further added.
After three days of intense fighting, a ceasefire was declared on Monday, May 6. Israeli Prime Minister Benjamin Netanyahu has warned, "this is not the end; this battle requires stamina and level headedness, and we are preparing for more fighting."
Just hours before the ceasefire was announced, President Donald Trump offered full support to Israel with a message on Twitter: "Once again, Israel faces a barrage of deadly rocket attacks by terrorist groups Hamas and Islamic Jihad. We support Israel 100% in its defense of its citizens… To the Gazan people — these terrorist acts against Israel will bring you nothing but more misery. END the violence and work towards peace – it can happen!"
Watch the video: