There are few power couples in the entertainment industry more powerful than Nicole Kidman and Keith Urban. The actress and musician not only share their Australian origins, but they also were brought together by a belief in the importance of family, which for Kidman, comes from her strong faith.
Kidman and Urban's bond was strengthened with the birth of their children Sunday Rose in 2008 and Faith Margaret, who was born though surrogacy, in 2010. Both girls have shared their parents' jet-setting lifestyles, being born in Nashville, Tennessee, where Urban records, and spending time down under in Sydney, Australia, with their relatives.
Their parents have busy lives, with Urban recording and touring, as well as judging on American Idol, along with Kidman's busy film career and her key role in the hit show Big Little Lies. But they always find time for their beloved daughters, who will soon be making their own first steps on the big screen.
Kidman, who is 52, and Urban who is 51, recently spent time vacationing in Australia with their daughters and were caught on camera leaving Sydney and flying back to their main American home in Nashville.
Many people were touched by her obvious maternal concern, putting her arm on Margaret as they walked through the airport. Another picture showed Kidman giving her oldest, Sunday, a big hug as they waited on the tarmac for their ride.
While being the children of such a glamorous couple means that these two girls have to deal with things like camera flashes going off as they enter and exit the airport, the veteran Kidman clearly knows a thing or two about protecting her little ones.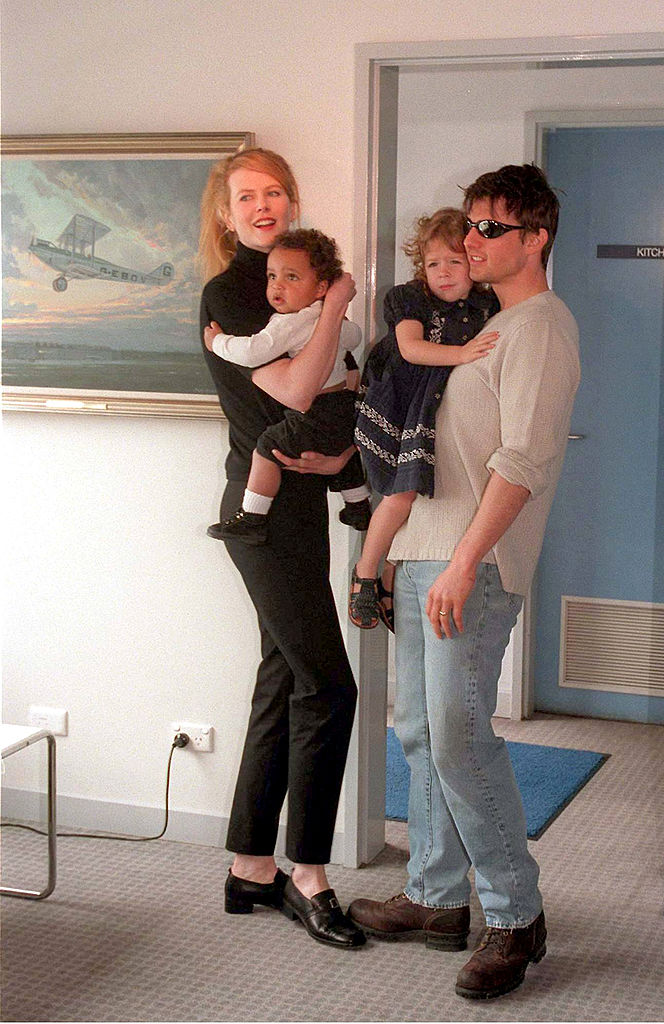 Kidman had the trial by fire her first time around, as she and Tom Cruise were among the biggest names in Hollywood during the 1990s, especially after their joint effort Far and Away (1992). Their kids, Connor and Isabella, were subjected to the media barrage the first time they came to Australia back in 1996.
As for Kidman and Urban, they've loved parenthood so much that there are even rumors they are looking to adopt a little boy in the not-too-distant future, according to Women's Day. "Neither of them are getting any younger, and [Nicole has] accepted that she's not going to have a baby naturally at her age, so adoption seemed like the right path," the magazine reported, citing an unconfirmed source close to the couple.
View this post on Instagram
Whether or not Kidman and Urban choose to have another child, they continue to spend lots of time with their girls, who are celebrating their own debut in the entertainment world. Sunday, 11, and Faith, 8, are set to give their voices to Angry Birds 2 according to People. The girls will be voicing a pair of hatchling birds.
For the film, the girls got work with the children of other Hollywood royalty, including the daughters of "Wonderwoman" star Gal Gadot and Oscar-winning actress Viola Davis. Just as exciting was the revelation that the girls appeared as students in the classroom for the second season of Big Little Lies.
Kidman told Ellen DeGeneres, "there's something wonderful about bringing your children to work, and them seeing what you do, and them being a part of it, and being interested in curious and feeling like it's theirs as well."
Meanwhile, the girls also seem to take after their dad, exercising their musical abilities on the piano (Faith) and the violin (Sunday). Kidman isn't sure what path her daughters will take; she's giving them plenty of freedom to find out what they like.
"You can't really get kids into anything, I've realized," she told Ellen. "You can push them a bit, but motivation is a really hard thing. Kidman is definitely sure of the importance of sticking together as they grow up. "I am nothing without the love of my family," a great reminder that even the biggest stars know what's really important.