Can we all say "couple goals?"
Between them, they've lived 202 years on this glorious planet. Just four months after Kirk Douglas's 102nd birthday celebrations on Dec. 9, 2018, the Spartacus icon steered his soul mate and wife of 64 years, Anne Buydens, into the spotlight for her 100th.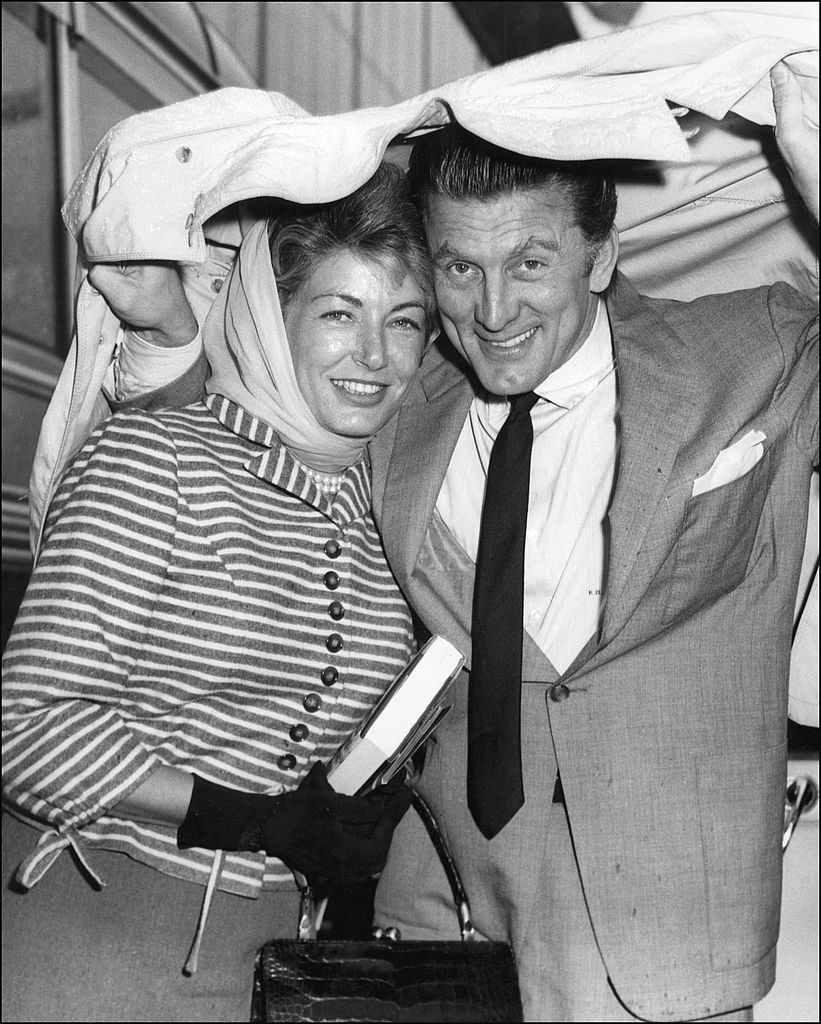 The couple's star-studded family includes Kirk's son, the Hollywood actor Michael Douglas, and his wife, Catherine Zeta-Jones. Evidently, the family is close.
Catherine posted a sweet birthday message to her "beautiful" father-in-law on her Instagram account for all the world to see. "Happy 102nd birthday to the most beautiful man," she wrote. "We love you Kirk."
The heartfelt tribute to the actress's father-in-law featured a slideshow of family photos and a girl singing Christina Aguilera's "Beautiful" at the piano. USA Today intimated that the young musician may in fact be Kirk's granddaughter, Carys, and if it's true, then talent really does run in the family.
Carys and her brother Dylan both posted their own enthusiastic birthday congratulations to their "Pappy," with Dylan adding a special message to his role model: "Though you are adored by millions," he wrote, "my love for you is by far the greatest."
The centenarian actor's wife, Anne Buydens, was born in 1919 in Hanover, Germany. She moved to Paris as a young woman to work as a film publicist where, at the age of 34, she was noticed for her captivating beauty by her future husband. Kirk, smitten, quickly proceeded to ask her for a date.
Speaking to USA Today, Kirk recalled his wife's unexpected refusal, jokingly calling her "terrible."
"I invited her to dinner and she said, 'Oh thank you very much, but I'm so tired,'" he shared. "She was the most difficult woman I ever met!"
Anne remembers it differently. "[He] took a look at me and then he said, 'Would you like to have dinner tonight with my friends at some chic restaurant?'" Anne recalled. "And I said, 'No, thank you, I think I'll go home and make myself some scrambled eggs.'"
Anne's reticence eventually thawed, as the couple married on May 29, 1954. Kirk's secret? "I stopped talking about myself and began to listen to her," he admitted. They soon had two beautiful children together.
Happy birthday Spartacus: Kirk Douglas turns 102 https://t.co/eWMVnumDGu pic.twitter.com/mzdpvu2iI3

— NBC Chicago (@nbcchicago) 10 tháng 12, 2018
Over the decades that followed, Anne became a well-respected philanthropist, producer, and art collector. To add a sartorial string to her bow, Anne has also been a member of Vanity Fair's International Best Dressed List since the 1970s.
She still looks amazing at 100.
Michael Douglas paid fitting tribute to his father while receiving his star on the Hollywood Walk of Fame, one month before his father's 102nd birthday. Reuters posted the video in which Douglas addresses his father off-stage: "I'll say it simply and with all my heart," he shared. "I'm so proud to be your son."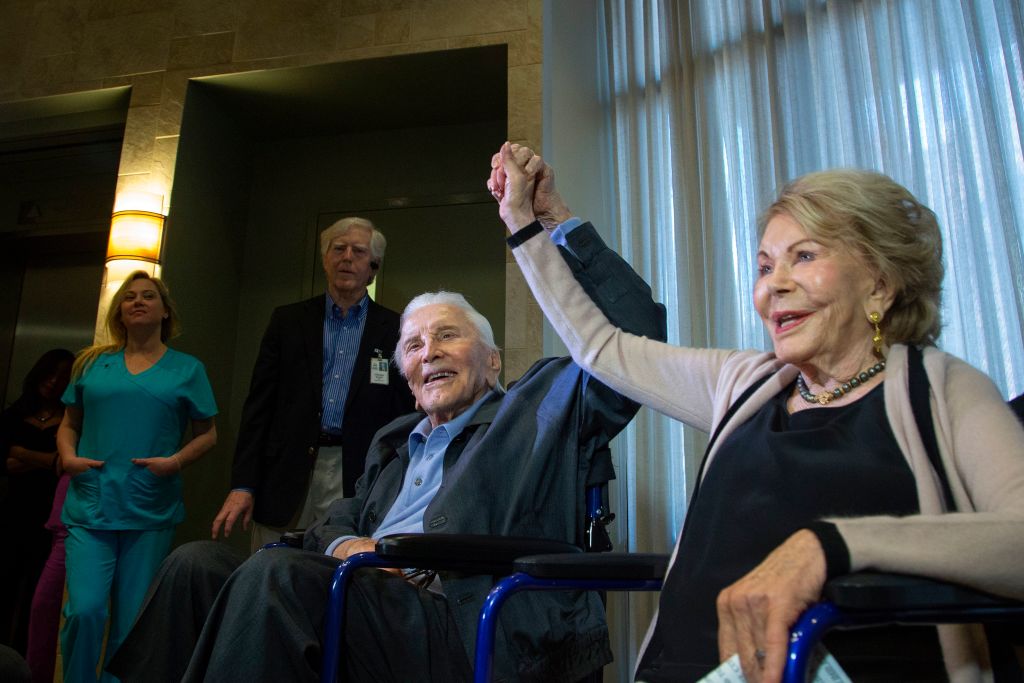 Kirk and Anne published a book together in 2017, titled Kirk and Anne: Letters of Love, Laughter, and a Lifetime in Hollywood. As they celebrated their happiness and longevity, the 64-years-married couple posed for photographs sitting in adjacent wheelchairs, holding hands.
We dare you not to swoon!