She may be small in size, but this is one lady who is living a full-sized life. This Indian lady has been recognized by the Guinness World Records as the world's smallest woman. Having garnered much media attention so far, she now aspires to become a Bollywood actress.
At just 62.8 cm (approx. 2 feet) in height, Jyoti Amge is the same height as an average 3-month-old baby. This young lady is no infant, however. Now, at the age of 25, she is old enough to have children of her own.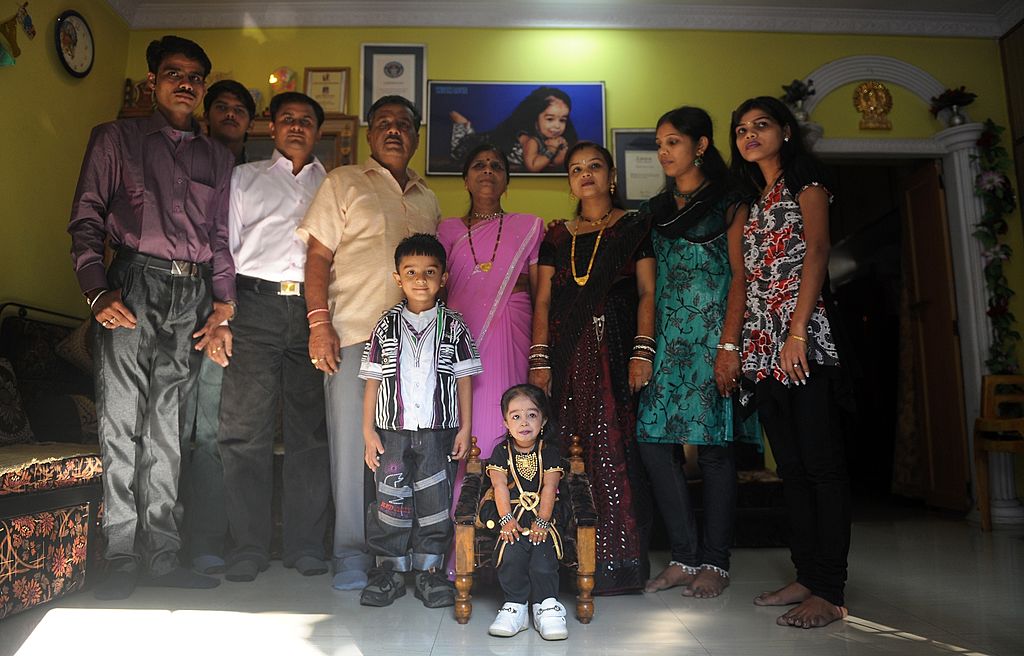 Amge, who weighs a mere 11 pounds (approx. 5 kg) was previously recognized for being the world's smallest teenager until she turned 18 in 2011—when she was formally recognized by Guinness World Records as being the world's smallest woman. She is not expected to grow any bigger than her current height due to a growth abnormality called achondroplasia.
Amge's dream was to become an actress—possibly in India's own Bollywood, or Hollywood in America. She once said, "There is a Bollywood actor, Salman Khan, and I'd like to act alongside him—whatever the film."
In the past few years, she has been walking towards that dream—being featured on Indian television, as well as in a documentary titled Body Shock: Two Foot Tall Teen.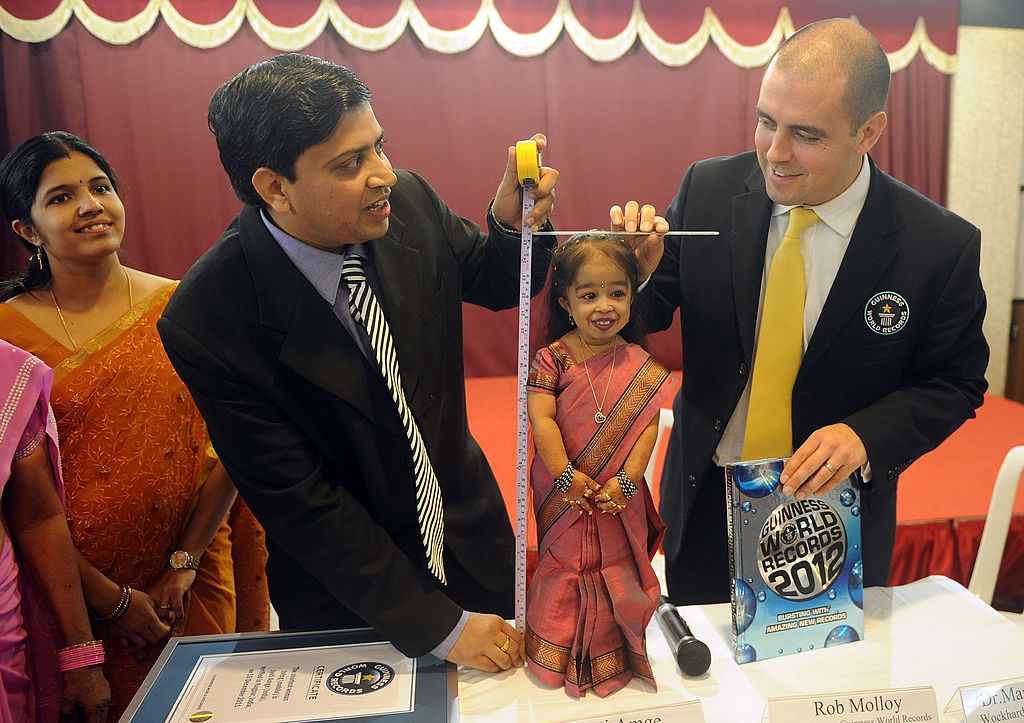 Her biggest role so far has been in the fourth season of American Horror Story: Freak Show, in 2014, where she was cast as Ma Petite, and she appeared in twelve episodes. She was further honored at the Russian International Horror Film Awards in 2015.
She once told ABC News, "People like me might be small in stature, but they can also act."
She added, "Regular people should not underestimate people who are small."
Amge has embraced her smallness. Her height has not been a hindrance to her "tall" aspirations. "I'm very happy to be the world's smallest woman," she said in an interview with The Sun. "Getting this record has made me feel better about myself. I feel popular, special and important."
"It was always my dream to come to London, to see Tower Bridge, the London Eye, and Madame Tussauds," she added.
However, it certainly wasn't very easy for Amge growing up.
Alluding to her childhood, she said: "I was very young—just three years old. My mom and dad took me to the hospital to find out why I was not growing properly like the others.
"At the beginning, I used to be very upset about the fact that I was not growing. I didn't like how people stared at me."
Her other major challenge is that she "can't go anywhere on my own, so I'm always dependent."
Amge mostly has her clothes specially made but sometimes can find ones that fit off the rack. "There's a mall in India where I always go—the only place I can find clothes in my size."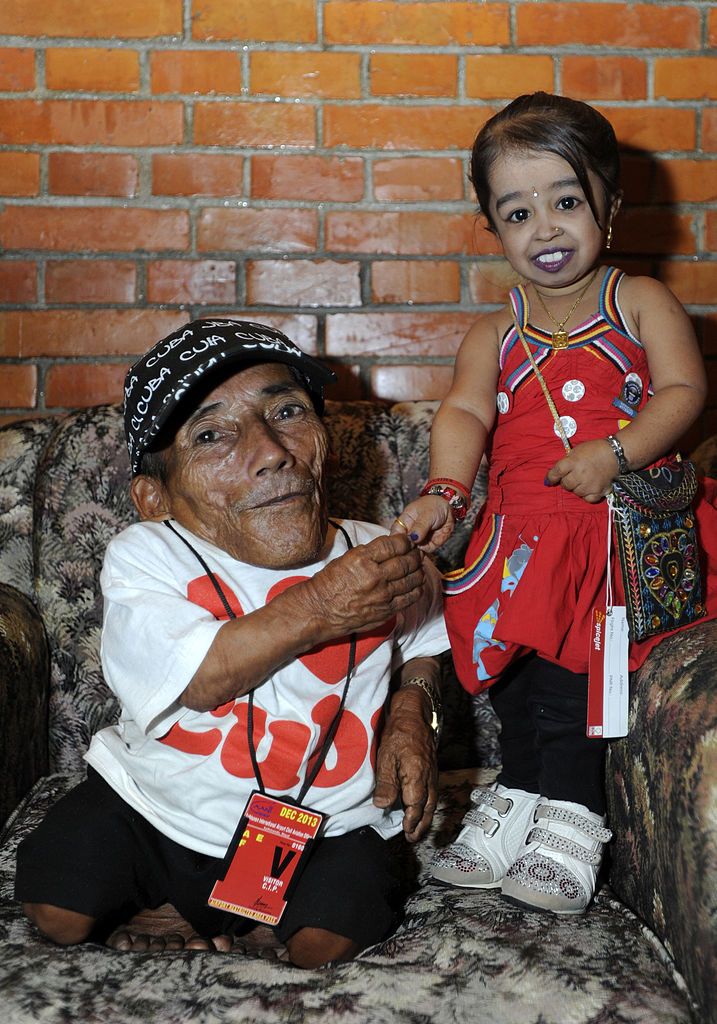 And when it comes to buying accessories, she said, "I go to a special shop for my rings. They measure my fingers and order the rings in specially," she said.
Nevertheless, life continues to remain exciting for this bubbly doll-sized woman.
Below is a brief video documentary on Jyoti Amge: