Seven years ago, a Texas couple embarked on an adventure that captured the hearts of the country. They had no specialized training nor did they live in a wealthy city famous for its architecture or design.
In short, they had nothing but their own grit and determination to make their community more beautiful and help homeowners achieve their dreams. And now, they've been named on Time Magazine's list of the 100 most influential people in 2019.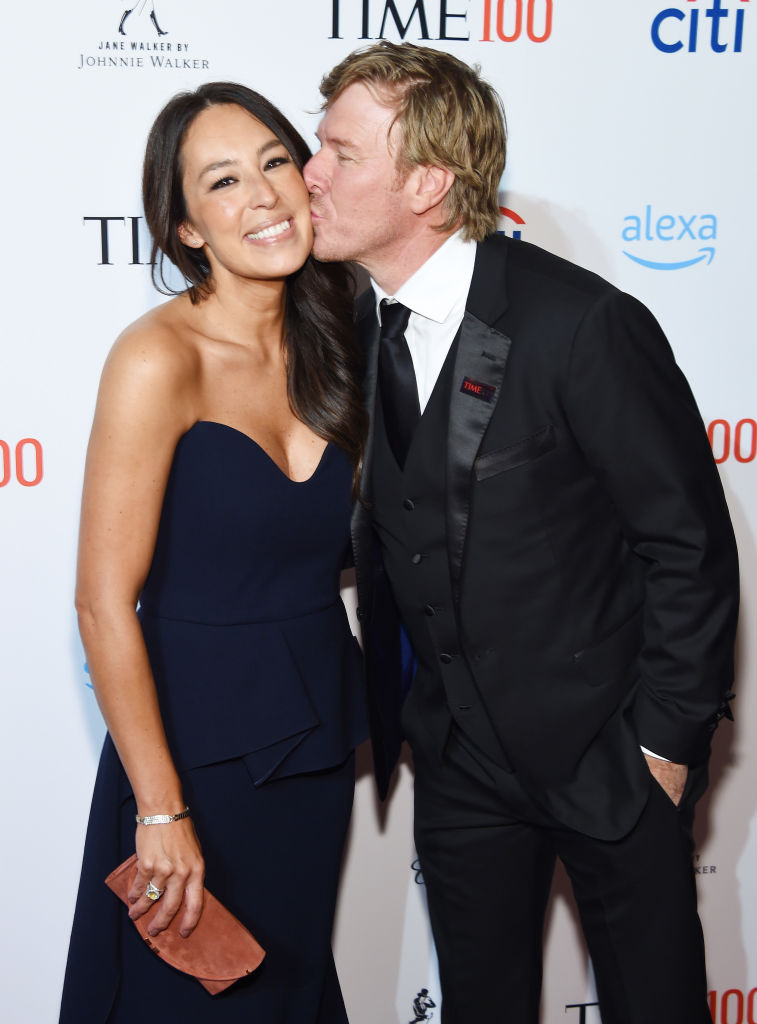 What propelled Chip and Joanna Gaines to the top of the DIY remodeling and design world with their hit show Fixer Upper? It all started simply. Chip was an entrepreneurial kid who was starting and running his own business projects, including a fireworks stand, from a young age.
Joanna had to struggle with bullying from other kids at school because of her Asian-American origins. Both of them dreamed about having a home and a family of their own. Both of them had faith that they could achieve whatever they put their mind to.
"I wouldn't blame anybody if they said this was, in fact, an impossible story," Chip said in an interview on Today in 2016. Chip and Joanna didn't meet at one of the most romantic of places—they met at the tire shop owned by Joanna's dad.
Chip had multiple small businesses, including a wash-and-fold- and lawn-mowing business. Joanna did the books at the tire shop. He was bold enough to ask her out, and the rest is history.
When they got married, they bought a small, yellow house that became their very first project together. While Joanna has become one of the hottest designers in the country today, she had no prior training or experience. "As far as design, I had no idea what I was doing," she told TODAY.
She considers her first attempt at designing to be a bit of a disaster, with different themes for every room that really clashed. "All the aesthetics that are even imaginable [were] combined into one project," Chip joked. However, their humble beginnings taught the couple how to work together and "how to get creative within the small budget we had."
With her father and Chip's encouragement, Jo opened up her first DIY design store, Magnolia Market. Chip always encouraged her not to be afraid to take big risks and follow her dreams. As he joked with her, "worst thing that happens, you go start a store, it doesn't work. Best thing that happens, you go start a store, you're picked up by reality television, you become a multi-millionaire, you move to the Bahamas."
But the Gaines's success in taking on difficult construction and design projects for homeowners isn't just due to their strong work ethic and willingness to think outside of the box. It's also due to their belief that family comes before everything else.
Chip believes they succeed in business because they succeed as a couple. "When we work together, we're pretty formidable, we're a pretty tough team to beat." When their four children came along as their show started to become a huge hit, it kept them grounded. As Joanna said, "they're our inspiration, they're our priority."
View this post on Instagram
Despite all their success, the Gaines's remain the humble, simple people they were when they started, determined to be the best at whatever they do and inspiring other homeowners and families. The good news for their fans is that they will be back on TV in 2020 with their very own cable network that will bring their unique eye for design, sense of humor, and family values to viewers old and new.