President Trump reportedly donated his $100,000 third-quarter salary of 2018 to an institute that researches alcoholism and alcohol-related issues.
During the 2016 presidential election, Donald Trump pledged as a candidate that he wouldn't accept the $400,000 annual presidential salary if he was elected.
But, as per the law, the president must be paid, so, Trump decided to donate his quarterly paychecks to various federal departments and agencies instead.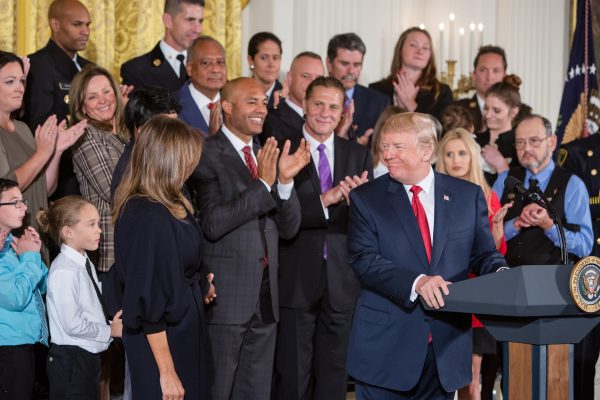 It came in as a surprise, to many, when President Trump revealed that he has not had a sip of alcohol throughout his life, in an interview in October 2018.
"I'm not a drinker. I can honestly say I've never had a beer in my life. OK? It's one of my only good traits. I don't drink," Trump said.
"Whenever they are looking for something good, I say, 'I've never had a glass of alcohol. I've never had alcohol,'" he added.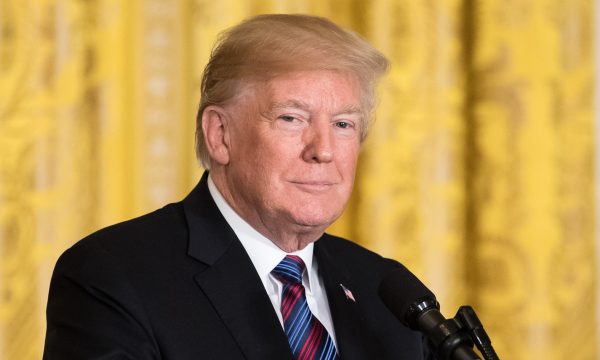 Trump knows the devastating effects of alcohol addiction way too well, as he witnessed firsthand how his older brother Fred Jr. Trump struggled with alcoholism. Fred Jr. Trump eventually died in 1981 at the age of 43.
But before he died, he warned Trump frequently to never drink or smoke.
Trump said during a speech in 2017 that his older brother would tell him, "Don't drink, don't drink."
"He was substantially older and I listened to him and I respected him. He would say it over and over and over again. And to this day, I've never had [a] drink. And I have no longing, I have no interest in it," he added.
He also mentioned: "To this day, I've never had a cigarette. … He really helped me. I had somebody that guided me. And he had a very, very, very tough life because of alcohol. Believe me—very, very tough, tough life. He was a strong guy, but it was a tough, tough thing that he was going through. But I learned because of Fred. I learned."
The tragic experience of Fred Jr. helped shape Trump's stance on alcohol consumption.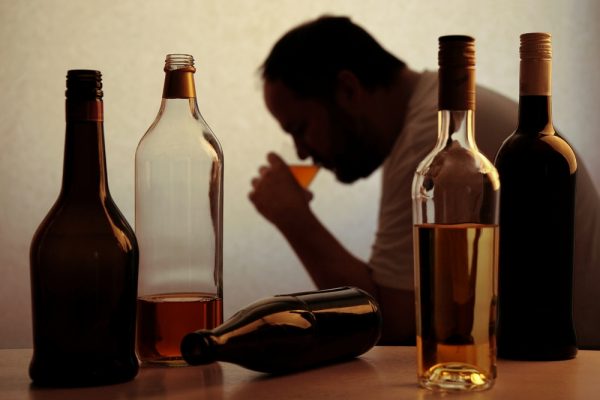 Alcoholism, also known as alcohol use disorder (AUD), is a condition in which a person has a strong and often uncontrollable desire to consume alcohol, leading to mental or physical health problems.
As stated in a 2015 National Survey on Drug Use and Health (NSDUH), 15.1 million adults aged 18 and above had alcohol use disorder (AUD).
And each year, the harmful use of alcohol has resulted in 3 million deaths globally, as per the World Health Organization (WHO).
Thus, in an effort to prevent alcoholism—a serious and life-threatening issue—Trump has donated his entire $100,000 salary from the third quarter of 2018 to the National Institute on Alcohol Abuse and Alcoholism (NIAAA), a subsidiary of the National Institutes of Health, the White House told, according to The Associated Press.
NIAAA is the world's largest funder of alcohol research; it "supports and conducts research on the impact of alcohol use on human health and well-being," according to the organization's website.
It's National #Postdoc Appreciation Week! Thanks to all our talented postdocs for their work advancing #alcohol research #NIAAATraining #NPAW2018 pic.twitter.com/wAt6joiCKq

— NIAAA News (@NIAAAnews) September 17, 2018
"Our mission is to support research, and then translate and disseminate research findings to reduce alcohol-related problems," the website states.
Previously, Trump has donated his quarterly payments to various federal departments and agencies, including the Department of Health and Human Services, the Department of Transportation, the Department of Veterans Affairs, and more.
Trump is not the only U.S. president to decline a presidential salary while in office; Herbert Hoover and John F. Kennedy are two other presidents who also refused a salary, The Daily Caller reported.
Watch the video below: