From the moment they hit the golden sands of the beach, kids just want to run and play. Who would expect a fun-filled family day to then turn into a nightmare? This story serves as a reminder that what may start out as an innocent day out on the beach could end up with a night at the hospital.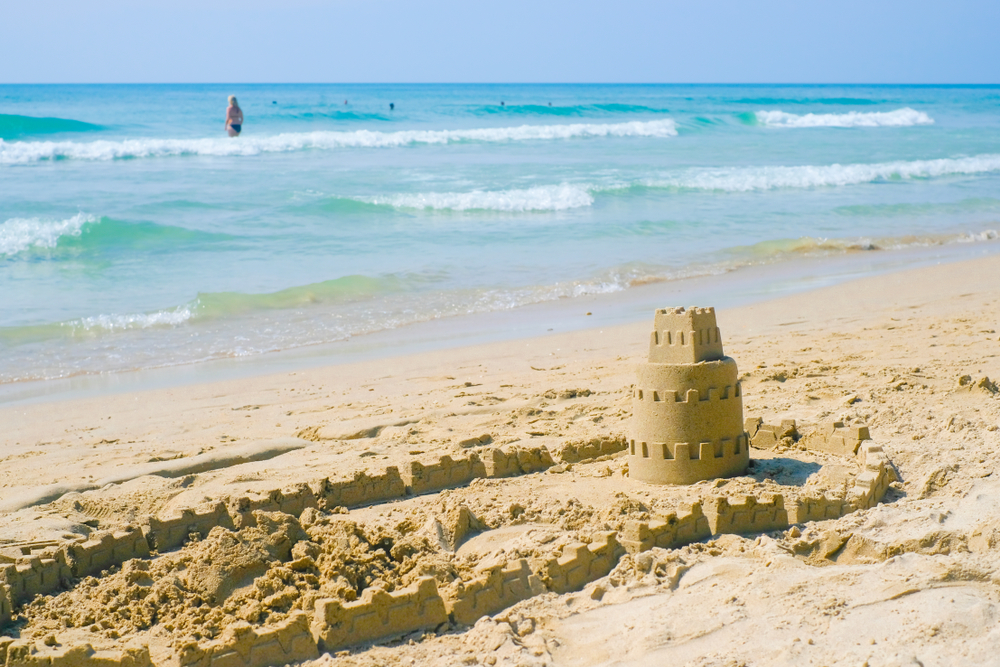 For one family, there was no way of knowing what was beneath the sand.
We all know that kids need to take certain safety precautions when they are out on the beach, such as hydration, hats, sunscreen, lifejackets, and protective swimwear. One precaution we can't take is to check just what might be underneath the sand, waiting for unsuspecting young feet to discover. It is something that's hard to predict.
Katja Kafling Wichmann, from Denmark, wanted to share on social media exactly what happened to her son in 2013, on a day that was meant to be a joyful outing out on the beach.
Her son Jacob, 3 years old at the time, was running around joyfully on the sand when suddenly his delighted screams turned into those of pure agony. The little fella had run into a pit of burning embers, lightly covered in sand but fiercely hot—probably from the previous night, when someone had lit a fire on the beach.
When Kafling rushed Jacob to the emergency room, his feet were found to be so burned that the skin was falling off.
It took little Jacob nearly 12 months of hospital treatment to heal his severe burns, where he almost lost his toes.
Husk nu at passe på, når I griller på stranden 😥Vores reporter Katja Kafling fortæller her om en barsk oplevelse, der ramte hendes lille søn for 4 år siden.

TV2 ØST စာစုတင်ရာတွင် အသုံးပြုမှု ၂၀၁၇၊ ဇွန် ၇၊ ဗုဒ္ဓဟူးနေ့
Doctors were able to graft skin from his thighs onto his feet.
The permanent scars now remind the now-9-year-old of the trauma he experienced when he was younger—something totally avoidable if people who have bonfires on the beach do the right thing and fully extinguish their fires with water. After all, no one wants to see this kind of carelessness cause injury to others.
Dr. Marianne Cinat of UCI's Regional Burn Center told Western Journal that when people cover beach fires with sand instead of putting the fire out, "sand locks in heat, making smoldering coals even hotter."
Though the people who had pitted the fire with sand probably had no malicious intent, it still left young Jacob with a permanent scar.
A few years later, in 2017, Kafling was compelled to share a photo of her son's scarred feet after she saw a similar incident on social media, where a man had suffered a similar fate. Kafling's photo quickly went viral—she had hoped to alert others of the potential dangers that lurk on the beach.
This list of what to do and what not to do should help keep our beaches safer.
Reduce the risk of burn injuries. Fire pits can smolder for up to 24 hours despite being covered with sand, which may lock in the heat even if the flames are out, says Dr. Victor Joe, director of the UCI Health Regional Burn Center in Orange.
Joe advises adults to exercise caution when using or cleaning up fire pits and offers simple steps to lessen the risk of fire pit burn injuries:
• Don't bury hot charcoals in the sand. It might extinguish the flames, but coals can smolder for up to 24 hours—and sand locks in the heat.
• Sand-covered coals are a hidden hazard, especially to children who may view a fire pit as a sandbox.
• To safely extinguish coals, drench them in water, wait five minutes and drench them again. If water is not available, simply let the coals burn out, without burying them.
• Be aware of your environment, especially with children around. Treat fire pits as you would a pool or anything else dangerous and exercise similar caution around them. Watch for embers emanating from fire pits.
• Always assume there are hot coals at the bottom of a fire pit.
• If burned, don't put ice on the skin. It can cause damage, especially in children, whose skin is thinner than adults' skin. Rinse the burn with cool water for up to 10 minutes, then cover it with a cool washcloth or towel.
• Take the victim immediately to the nearest emergency room.
With proper precautions, backyard barbecues and beach bonfires can remain safe for you and kids.