We have all seen or heard someone on the streets as they busk for a few pennies, playing a variety of musical instruments from spoons to violins. Some are good, some are not so, and some are just awesome. This man belongs to the awesome category. He livens up unsuspecting pedestrians wherever he finds a piano to blast a tune on.
When this "traffic inspector" stumbled upon a discarded piano that was left beside a tree, he did what any self-respecting traffic warden would do—he tickled the ivories.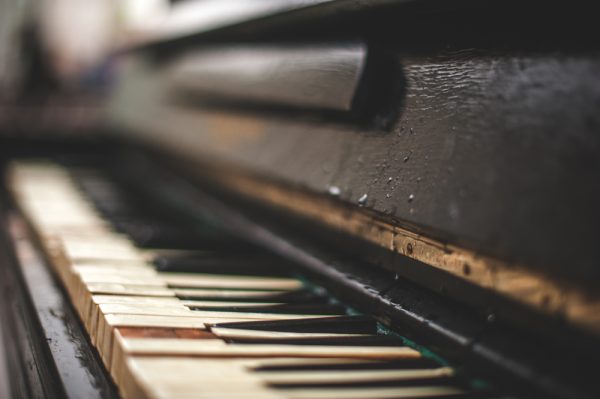 In a YouTube video, we see that nobody was even the least bit interested in the poor old piano looking forlorn in the rain. The traffic warden, hesitant at first, but with ever-increasing confidence, plays his heart out.
Even when an ambulance speeds by, sirens blaring and lights blazing, he doesn't miss a beat. The tune he plays is an upbeat boogie woogie that will have even the more sedate listeners tapping their feet by the end.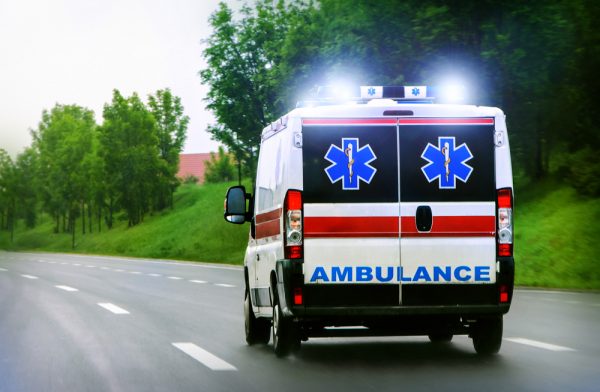 The video has taken the internet by storm, garnering over 700,000 views.
Social media users were in praise of the traffic warden.
One YouTube user wrote, "I like the fact that you can make someone go from so bored to being entertained in a [sic] instant keep up the good work."
Another commented, "Such a talent best to earn a living playing the piano. Just brilliant."
"Man I really hope this style of music gets to continue living on," a third one commented.
Dr K and Ben Toury with the Ultimate Boogie Woogie Jam.Watch the Video HERE: https://www.youtube.com/watch?v=RyK_o_tRtuM
Another concerned user wrote: "How heartbreaking that someone just threw that beautiful piano out in the rain! I love that he is playing it. I hope it gets a loving home quickly."
In reality, the traffic warden is pianist Brendan Kavanagh, from London, United Kingdom, who goes by the name of Dr. K.
Kavanagh, a former teacher, quit his profession and set up a YouTube channel. He began sharing many of his street performances on YouTube. His street performances surprise onlookers as he uses a variety of costumes to attract attention. Even disguised as the good doctor, with stethoscope in hand, he carves up the keys instead of bodies! Talk about versatile…
According to TheStandard, Kavanagh's mission is to encourage more people to become involved in piano music.
"It's great. I think people see it as fake news and there is a lot of this fake news going on."
"It's kind of breaking stereotypes if you know what I mean. It fooled a lot of people."
"What we are doing is bringing this very niche music to a much wider audience," he said.
He added: "I decided to leave and do YouTube videos and it has really taken off. I didn't want to go into another job and I've been getting more and more attention from it.
"It's kind of a social experiment. I'm interested in social conceptions of how people see you."
"When you are dressed up in a workman uniform people look at you in a certain way, people look at a policeman in a certain way."
Kavanagh likes to pull similar musical stunts in different venues, and one that garnered more than 1.3 million views on YouTube was an apparent impromptu performance by two "police officers" at a mall in Greater London. One was Kavanagh, the other a talented musician.
Both looking resplendent in police uniforms, they took to the piano with a zest that left onlookers speechless. With handcuffs rattling away as they pounded the ivories, these two bogus cops played boogie to scare even the toughest of criminals.
Kavanagh, with a PhD in English Language and Literature from College Cork University, swapped his textbooks for tunes, and has played in many well-known bands, including The Pet Shop Boys, the Jools Holland Big Band, and Dexy's Midnight Runners.
Kavanagh has a style that is hard to forget once the listener has grabbed the beat.
This street performer has delighted people worldwide with his antics. You will be captured too with his performance in the videos. You may find Kavanagh sitting at a piano at a London train station, teaching boogie woogie to interested onlookers, so keep an eye out for him, as you might just learn some amazing skills from one very talented musician who loves to entertain others.
Watch him in action below: