The skill and time to create a yosegi by the Japanese artisans who have mastered this centuries-old technique is awe-inspiring. It requires dedication, patience, attention to detail, and painstaking love.
Hakone is a town situated in the mountainous region of Kanagawa Prefecture, Japan, and is part of the Fuji-Hakone-Izu National Park. It is a popular destination for onsen (hot springs) by locals and tourists.
Not only does this idyllic town offer breathtaking views of Mt. Fuji and Lake Ashi, it is home to the traditional woodworking craft known as yosegi zaiku.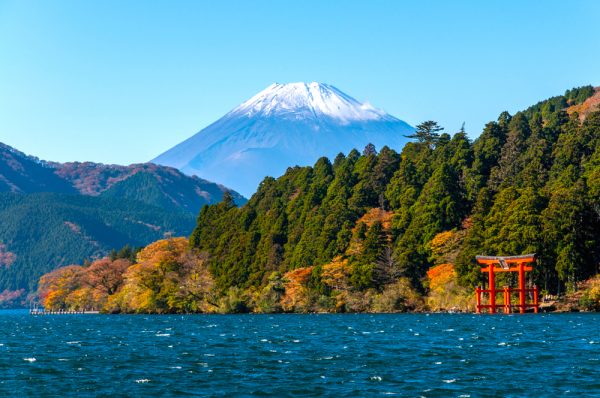 The craft of yosegi zaiku has been passed down from generation to generation since the Edo period (1603–1868), during which time art and culture were highly valued and pursued.
Japanese carpenters developed and honed the technique for items to be bought by travelers between the cities of Kyoto and Edo, who would visit the town to rest and bath in onsen.
The types of trees around the region of Hakone are sundry, which is perfect for this type of woodwork that relies on the natural color of wood to create different geometric and colorful designs. No coloring is ever added to the materials.
The abundance of timber is also one of the reasons why this traditional craft flourished in Hakone.
Wood strips of varying shapes are cut and meticulously combined to form a mosaic. Different mosaics are then attached together to form a motif. This process is repeated again and again to create multiple patterns.
The craftsman then chooses which patterns to combine together to form one cohesive piece. Taking a special tool, a thin veneer layer is sliced off the top.
The paper-thin pieces are carefully affixed to an object, like jewelry boxes, vases, or trays, and the end result is an exquisite piece of Japanese marquetry.
The entire process can take days or weeks depending on the complexity of the design.
If you happen to be traveling to Tokyo, consider stopping by Hakone, which is about 75 minutes away from the capital, and visit one of the few shops where you can get a hands-on yosegi experience.
To truly learn the craft though, one needs to be taught by a "master," but unfortunately, the number of Hakone yosegi "masters" is declining.
Hopefully, a renewed interest in the craft by younger generations can be instilled before it is too late. It would be a great shame to lose such a priceless art form.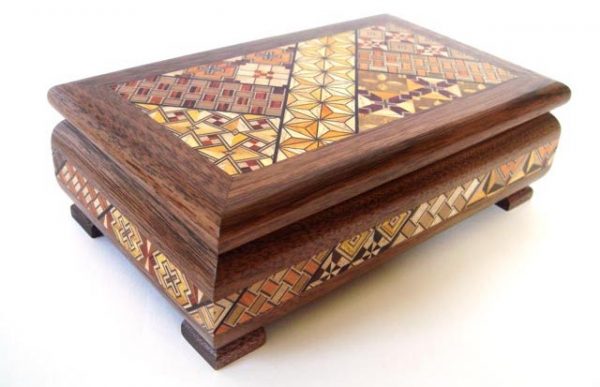 Watch the video below to see a Noboru make yosegi: