These restaurant owners have a habit of reaching out to those in need; they are a shining example of generosity and a role model to others.
Staff at Little Caesar's restaurant in Fargo, North Dakota, noticed that a homeless person had been searching through their trash to find something to eat.
They felt compassion for a fellow human being and decided to do something about it.
They posted a note in the front window, which read: "To the person going through our trash for their next meal, you're a human being and worth more than a meal from the dumpster. Please come in during operating hours for a couple of slices of hot pizza and a cup of water at no charge. No questions asked."
Sara Gross saw the note and felt compelled to praise the restaurant on Facebook with a photo of the sign. The pizza restaurant is owned by Mike and Jenny Stevens, and they've made a habit of helping out with free pizza when they can.
Jenny and Mike Stevens opened their Little Caesars Pizza franchise in May 2015. Four months after starting their business, Jenny and her two daughters were working on a hot summer day.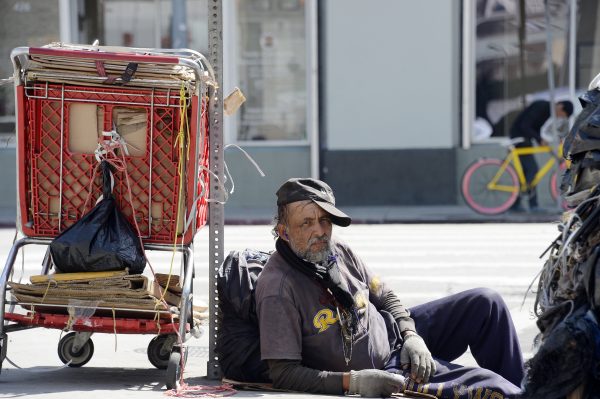 "There was this older gentleman that was outside on the sidewalk, he's been sitting there for two or three hours, and it was the summer time, and we just kept looking and going, gosh, he needed to be given something, and we just brought him out a whole pizza, and a bottle of Pepsi," said Jenny to KFGO.
The homeless man was very appreciative of their kind gesture. For the owners of the pizzeria, their journey of giving "took off from there."
The Stevens couple did the same again and again. However, they soon realised more could be done.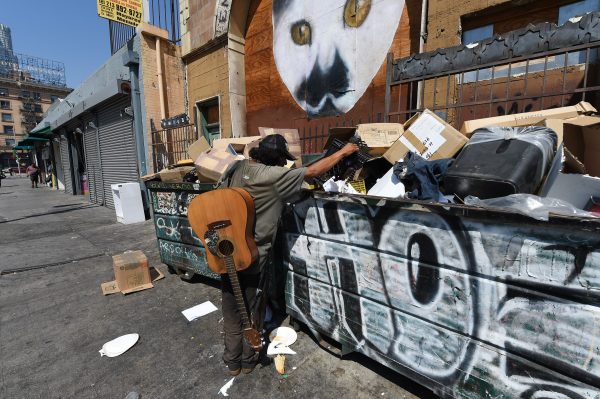 "It's kind of sad when you see people going through the dumpster looking for food," Mike said, reported Grand Fork Herald. "In a place like Fargo where we have a great economy and a lot of abundance, it still happens here."
In November 2016, the couple extended the reach of their free pizzas through homeless shelters. The pizzeria has partnered with Dorothy Day House in Moorhead, New Life Center, as well as the Salvation Army in the past.
They donate to the Salvos and other centers, including giving pizzas that are more than 30 minutes out of the oven to homeless shelters, often with inspirational notes written by caring customers.
Not only were questions not asked, but the owners were also generous about the amount of food they were willing to spare.
"If someone comes in and they're asking for our donation pizzas, we don't give them a slice, we give them a whole pizza," Jenny told Today Food.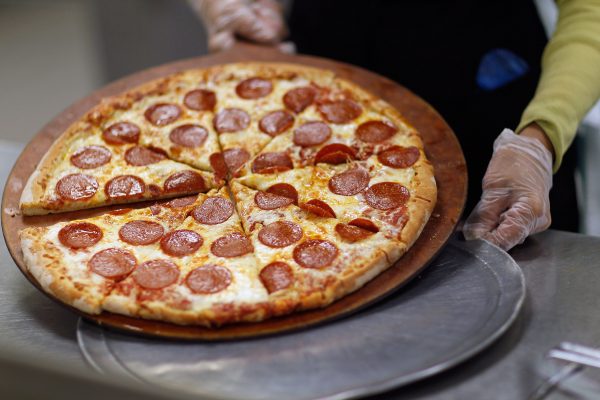 When the weather is warm in the summer, the flow of requests for free pizza can be quite constant according to Jenny, who sometimes also talks to them.
"They warm my heart, they really do," said Jenny.
Freshly baked pizzas sell for $5. However, after half an hour, the pizzas would no longer be suitable for selling. Initially, leftovers were given to employees, but when employees grew tired of them, the leftovers were tossed. With the partnership of homeless shelters, the pizzas were frozen after 30 minutes of leaving the oven and were later shipped to shelters, reducing food waste.
The donated pizza became an important part of a weekly program at the New Life Center, which Jenny was told is the homeless people's favorite night.
"That's pizza night and movie night, [it] may sound like a silly thing, but it's making a continual difference in these peoples' lives," said Jenny.
After finding out about the donations, the pizzeria's customers also joined in its cause. Next to the cash register is a donation box, where more than 15 percent of costumers donated to contribute their effort.
"It just started out as an afterthought. And it just feels like it's getting a lot bigger," Mike said, according to The Daily Republic.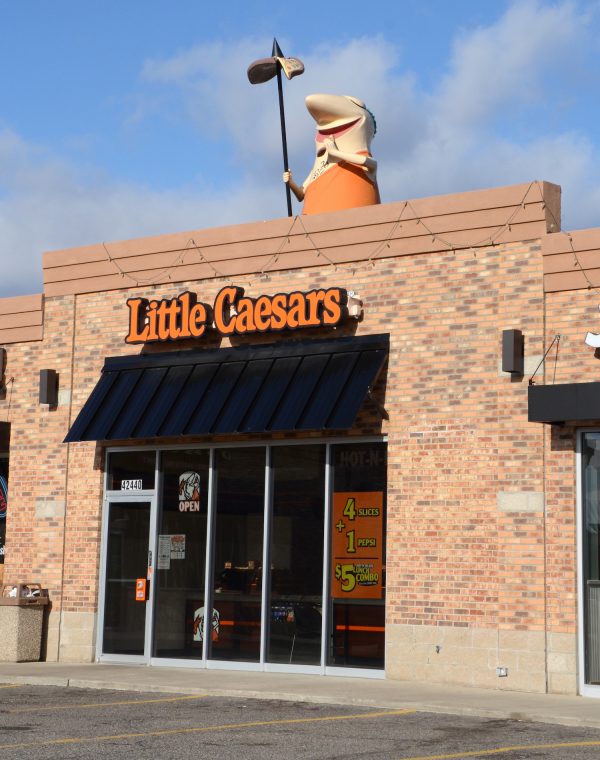 During this journey, Mike passed away on Dec. 1, 2017, due to leukemia. However, instead of slowing down helping those in need, Jenny saw the continuation of the free pizza project as a way to remember her late husband.
"He really, really pursued this," Jenny told Today Food. "It's a small thing that we can do to bring a big difference in their day and it's just kept going. You have to come together to help each other out. We just do it because it seems like the right thing to do."
In October 2018, Jenny created a GoFundMe page to further help raise money for the cause.
"We get donations from the community, but it there is a gap between how much we give away and the cost of producing the food. We have donated 140,000+ slices of pizza since 2016. At a cost of 50¢ a slice, that is $70,000 of donated pizzas. We are hoping to raise funding for the next year so we can keep donating pizzas to our beautiful community," reads the page description.