In moments of immense stress and desperation, the limits of what humans can do are frequently demonstrated in extreme acts of bravery. They often leave onlookers awestruck by the power of the human heart.
One such instance occurred in West Philadelphia last week, as a local man climbed to the 15th floor of a 19-story apartment complex in order to save his bedridden mother from a fire occurring in the building.
A 35-year-old identified as Jermaine, who had fallen down a flight of stairs earlier in the day and had cracked his hip, arrived at the scene of the apartment fire after receiving an urgent call from his sister. There were police and fire department there fighting to contain the dangerous and possibly life-threatening fire and keeping the public safe.
The man, identified only as Jermaine, was climbing to the 15th floor to save his bedridden mother. And he did it all with an injured hip. https://t.co/g7t6mkM6Oh

— CNN (@CNN) July 22, 2019
Jermaine's immediate concern was the well-being of his mother, who was bedridden and unable to evacuate the fire unlike other apartment residents, and quickly spoke to firefighters in an attempt to enter the building from the inside.
Firefighters and police personnel said that for Jermaine entering the building at the time would be too dangerous and against protocol. The only choice he had left to save his mother was to climb to the 15th floor of the burning building from the outside.
Jermaine rapidly evaluated the best strategy for reaching his mother. Having prior experiences with working at high elevations for construction jobs, he felt confident in his ability to successfully scale the side of the apartment.
"As kids we used to jump roofs," Jermaine told WPVI. "Glad I had the practice."
The City of Brotherly Love may have its very own friendly neighborhood Spider-Man. https://t.co/EUojtPHFGM

— USA TODAY (@USATODAY) July 19, 2019
"I took it upon myself so there's no limits; that's my mother," he added. "All for my mom's safety, period. I wasn't worried about mine at all. She can't get out of the bed or walk around, so if there's a fire she needs help out."
Using knowledge of the building's layout from having lived there before, he was able to strategize the fastest way to his mother's unit and began scaling the fenced-in balconies of each floor.
Adrenaline soon took over, and Jermaine, equipped only with wire cutters, began by mounting the balcony rails, then pulling himself up the fenced area and then onto the next floor above to repeat the process.
This heroic and incredible act of bravery quickly led Jermaine to the apartment of his mother, who was shocked to see her son arrive via her balcony door.
Of course, she was grateful for his selfless gesture and informed him that she was okay and that the fire had been safely contained away from her apartment.
After ensuring his mother was safe, Jermaine began his descent down the side of the building, thinking with near certainty that he would be arrested for his disobedient act upon reaching solid ground.
Fortunately, police personnel at the bottom of the building were amazed by Jermaine's bravery and understood his concern for his mother's well-being. They let Jermaine off with a warning and an order to leave the scene so firefighters could finish battling the blaze.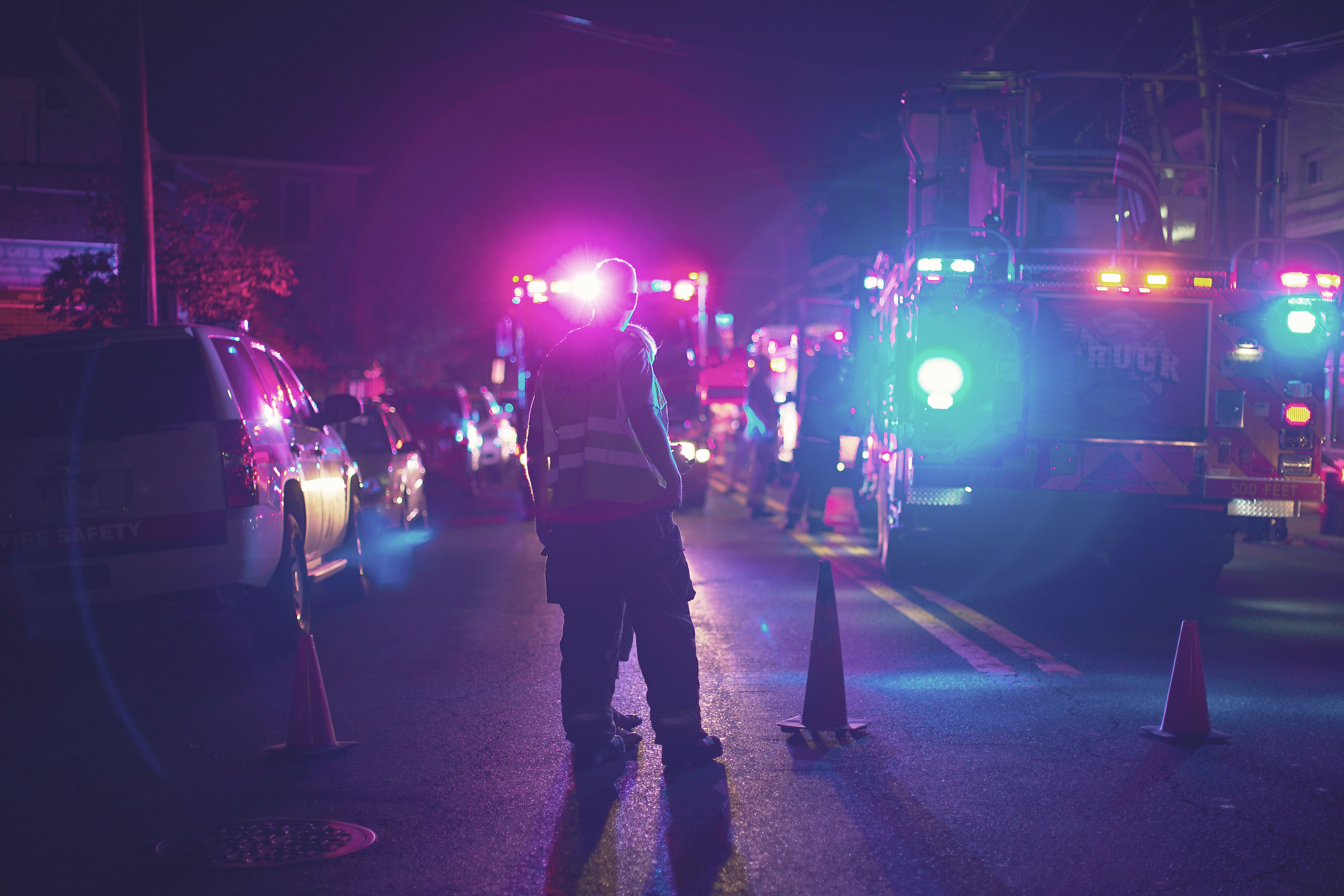 The fire left four apartment occupants and three firefighters in the hospital for smoke inhalation. Luckily, no one was critically injured from the incident.
Jermaine's incredible and nearly impossible act of bravery demonstrates the power that humans possess when their heart motivates them. It shows that even in situations of incredible danger and personal risk, courage and love can do some pretty amazing things, not to mention inspire those around us by example.