One of the world's most endangered turtles has died after attempts to artificially inseminate the turtle proved unsuccessful.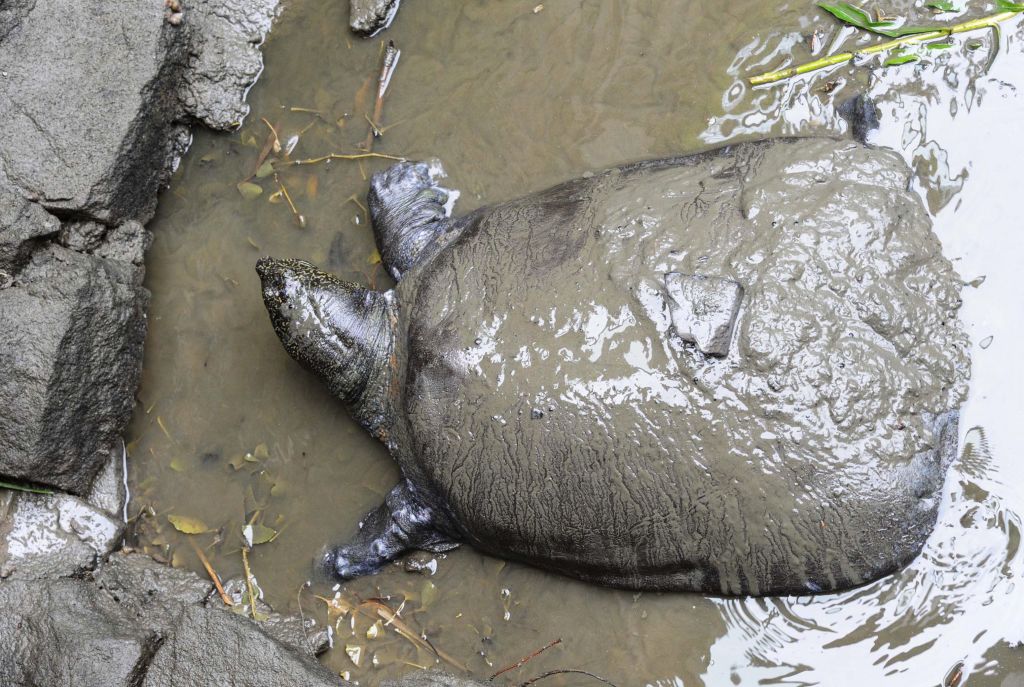 The endangered turtle—the last known female Yangtze Soft Shell turtle (Rafetus swinhoei)—died in China's Suzhou Shangfangshan Forest Zoo on April 13, a day after her fifth and final artificial insemination procedure.
International experts attempted to artificially inseminate the female turtle—using the semen from a male turtle 10 years her senior—in an attempt to keep the species alive.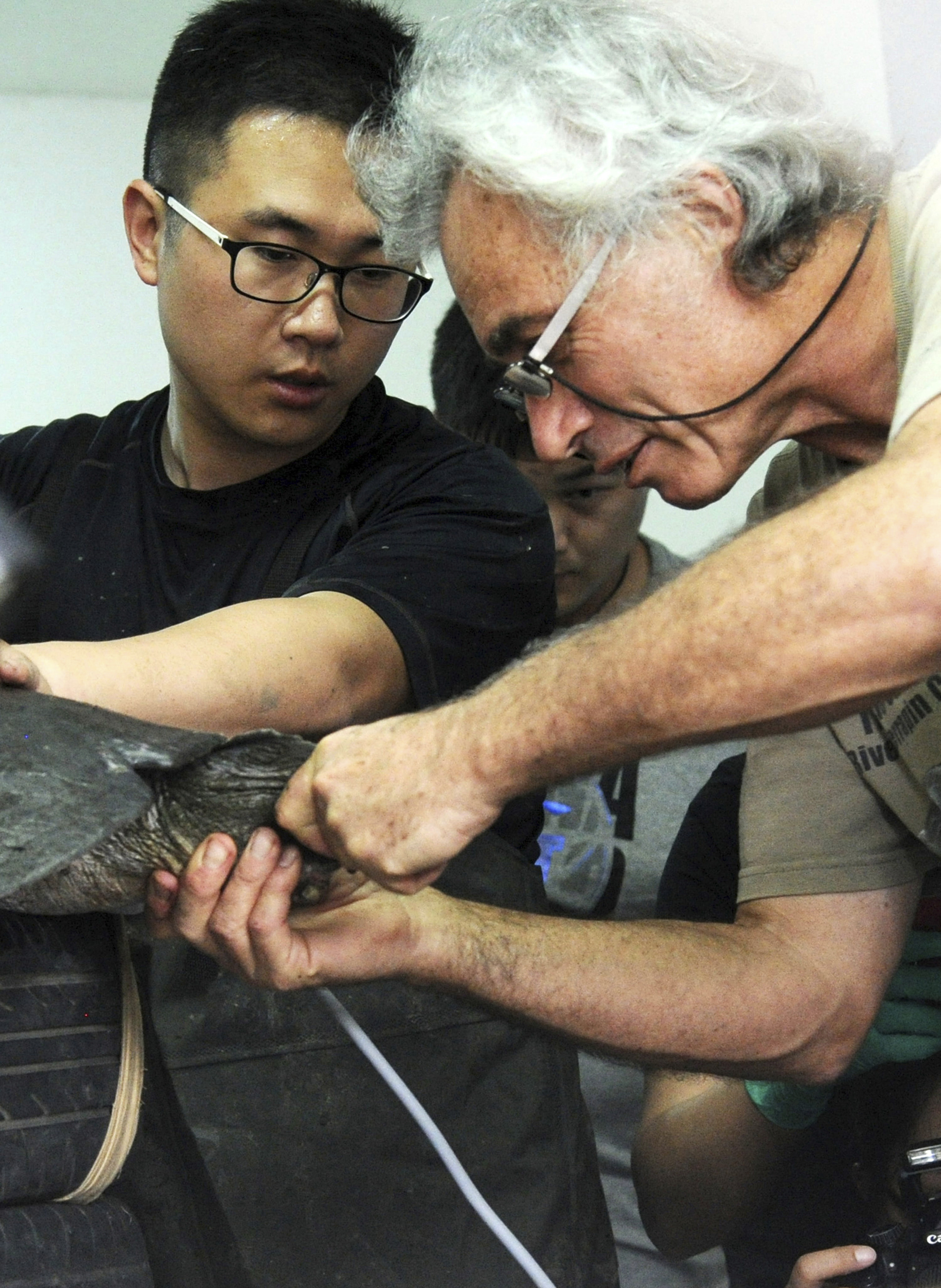 "The male and female turtles, which have failed to produce offspring naturally since they were brought together in 2008, were determined to be healthy for the procedure, and similar anesthesia procedures had previously been performed without incident," Wildlife Conservation Society (WCS) said in a statement.
"Sadly, this time the female turtle did not recover normally as she had in the past and she died despite 24 hours of nonstop emergency care. A necropsy will be performed and ovarian tissue has been frozen for potential future work."
No complications during the insemination procedure were reported, and authorities said that she had appeared to be recovering well from her fifth artificial insemination procedure.
The turtle is believed to have been over 90 years old at the time of death. The cause of death is still under investigation, according to the Associated Press.
Not Yet Extinct
Apart from the male softshell at Suzhou zoo, there are only two others known to be alive, both in the wild in Vietnam, and their sex is undetermined. One is living in Vietnam's Dong Mo Lake, and another was discovered in 2018 in Vietnam's Xuan Khanh Lake.
Poaching for their meat and eggs, overfishing, and destruction of their natural wetlands habitat have led to the turtles becoming endangered.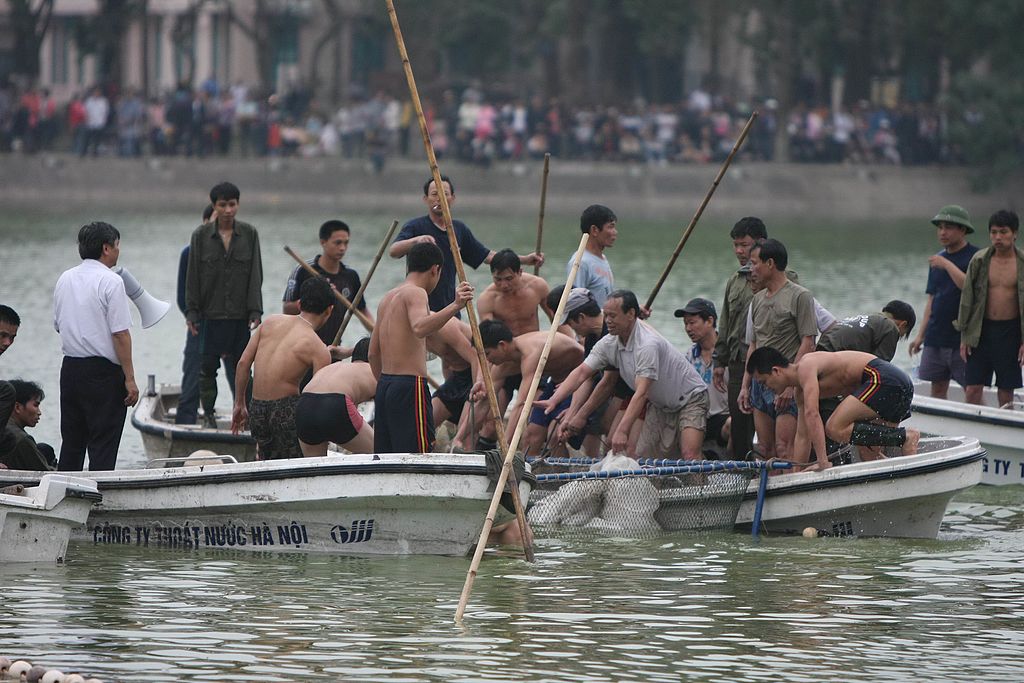 "It is tragic that the only known female of this species has died but the real tragedy here is that this species has been decimated to near extinction by hunting and habitat destruction. We applaud the heroic efforts by all the partners in China and Vietnam to save this species which is environmentally and culturally significant," read a statement from WCS.
The Turtle Survival Alliance (TSA) President Rick Hudson applauded the efforts of the staff who attempted to keep the species alive.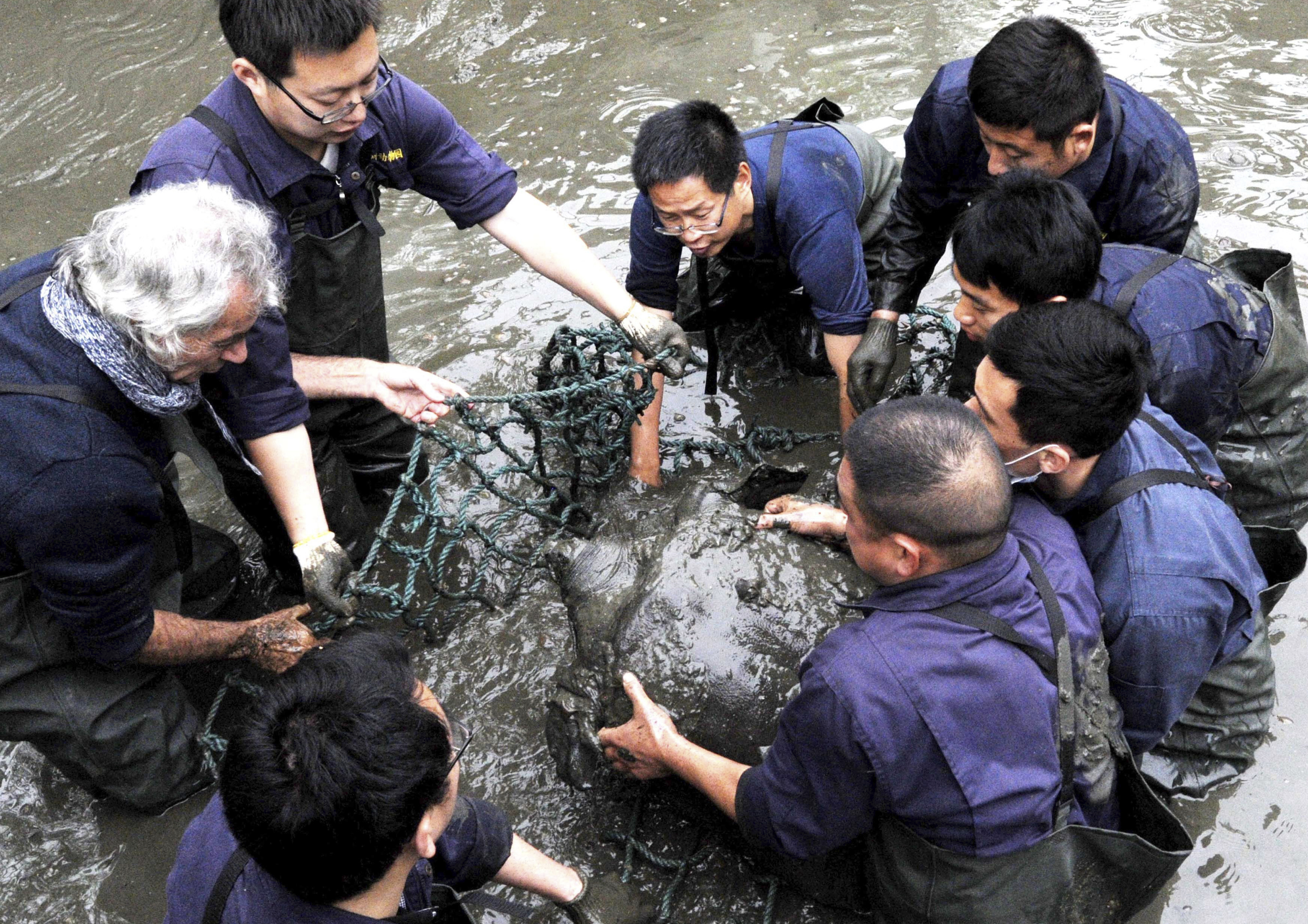 "Waking up to the news of this female's death was like being kicked in the gut. While the loss of this female is both sad and tragic, we simply had no choice but to try. This species had become the poster child for what can happen when we don't recognize and address species' declines rapidly. We must intensify our efforts. My heart goes out to our team in China who did everything they could to ensure that this female contributed to the survival of her species. They are all heroes in my book," he said in a WCS statement.
The Yangtze River Valley and the Red River Valley at one time were home to many Yangtze giant softshell turtles.
Surveys of the Yangtze and other waterways are being carried out in the hope of locating any remaining wild turtles.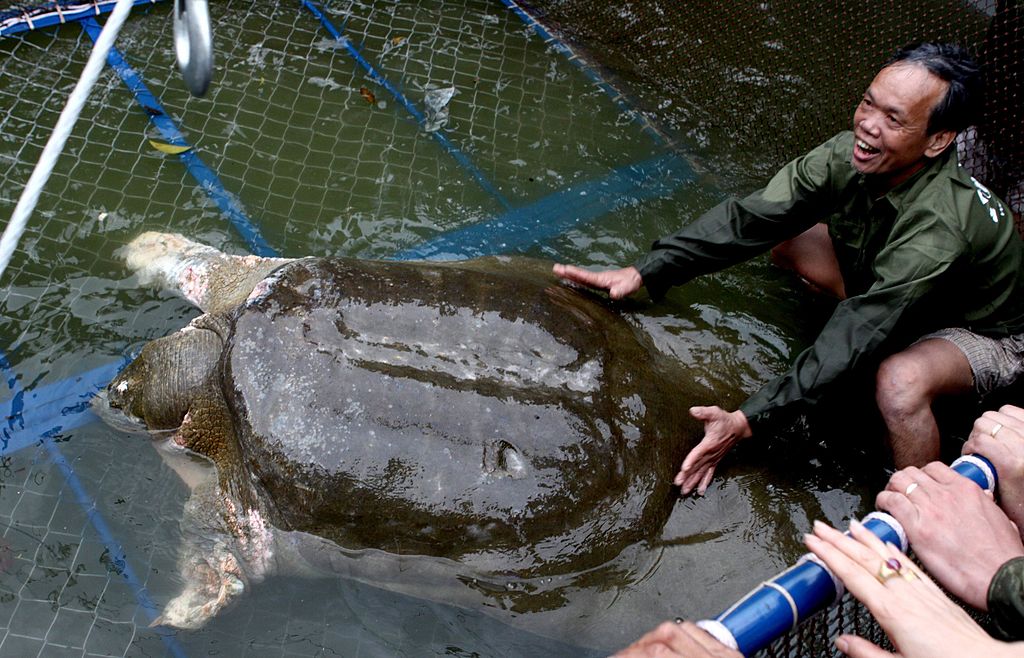 "The species is very secretive and the lakes and large rivers that they are found in [are] large and complex," Timothy McCormack, program coordinator of the Hanoi-based Asian Turtle Program of Indo-Myanmar Conservation, said.
"If you see how difficult it is to observe these animals, even when you know they are in a relatively small area then you'll understand how hard they will be [to] find."
It is a wakeup call for the world to take action to prevent these catastrophes from occurring in the future. Nature can be unforgiving when it's pushed to the limit.