Times are constantly changing. Probably, the next time you walk into a fast food chain in the United States, you'll most likely be greeted by a smiling silver-haired senior rather than a high school teenager. And this "new" trend is sweeping across the United States, Bloomberg reported.
Employers, such as Pita Pit, Bob Evans, and McDonald's, are resorting to hiring senior citizens for various reasons.
Firstly, these older folks have better work ethics and soft skills.
When KOAA News 5 visited a quick-service restaurant franchise Pita Pit in Colorado Springs, the server standing behind the counter taking the orders was an elderly woman named June Cove Boyd, who rejoined the workforce to ease her way out of grief following the loss of loved ones.
"Hire those senior citizens…they know their stuff," Angela Hayes, a district manager of Pita Pit, told the news outlet.
Hayes was put in charge of hiring new staff about three to four times yearly, and she tried "not to employ" teenagers because "there's very few of them that have good work ethics."
"I love my little senior citizen, June, that works here. Customers love her…it's just better to get older people with more experience. They're on time. They're friendlier…and they're not on their cell phone all the time," Hayes said.
Stevenson Williams, 63, a retired construction worker, who manages a Church's Chicken in North Charleston, South Carolina, said in an interview with Bloomberg, "A lot of times with the younger kids now, they can be very disrespectful. So you have to coach them and tell them this is your job, this is not the street."
Forget teenagers: Fast food joints across the US are hiring senior citizens, and it's thanks to 2 major demographic trends https://t.co/kGgMYevnG9

— Business Insider (@businessinsider) November 5, 2018
Secondly, these older folks, who often have years of experience, demand a lower salary as they just want a job to make some extra income or an opportunity to interact with people.
"They're just trying to make some extra money so they have spending money or whatever," Hayes said.
And they're not "necessarily looking for a VP or an executive position or looking to make a ton of money," James Gray from Calibrate Coaching told Bloomberg.
"It's just better to get older people with more experience. They're on time. They're friendlier," said Angela Hayes, district manager with Pita Pit.What do you think of this trend?

KOAA 5 စာစုတင်ရာတွင် အသုံးပြုမှု ၂၀၁၈၊ နိုဝင်ဘာ ၁၆၊ သောကြာနေ့
Thirdly, employers choose to hire senior citizens due to the difficulty in finding workers in a strong economy.
Speaking to Business Insider, BTIG analyst Peter Saleh said, "You've got an environment where, really, the economy is strong. People are trading up into better jobs. There aren't as many employees or capable employees to do the jobs these companies need."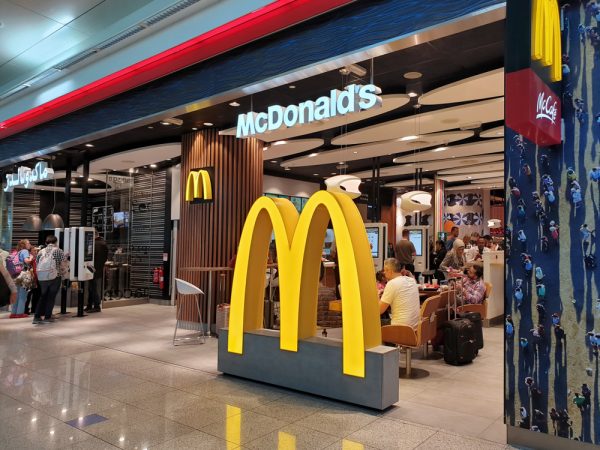 Lastly, older Americans are returning to the workforce as they have insufficient retirement savings.
"People my age that are my friends are working because they have to supplement their income," Boyd said.
The U.S. Bureau of Labor Statistics predicts that between 2014 and 2024, the number of working Americans ages 65 to 74 will rise 4.5  percent, and the number of working Americans ages 16 to 24 will decrease 1.4 percent.
Watch the video: