The country has voted and we have our winner: sleight of hand aficionado and mind-boggling Canadian-American card magician Shin Lim!
And it's a win that was thoroughly deserved.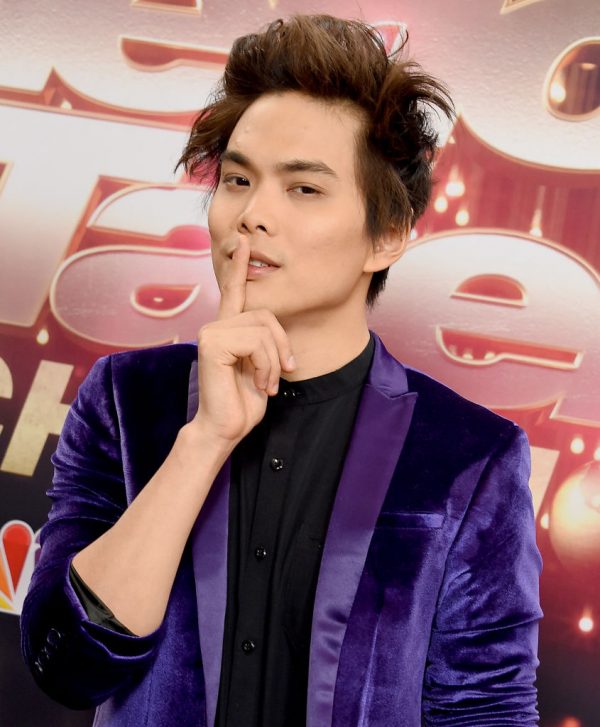 For his epic finale performance, Shin Lim entertained the auditorium with a stunning card trick with American actress and all-round good sport Melissa Fumero, who displayed an impressive dexterity of her own when Shin Lim asked her to shuffle the cards! Have you ever fancied a change of career, Melissa?
Shin Lim proceeded to move the Queen of Diamonds, Melissa's chosen card, around the pack, the table, and even between the two players' mouths during the four-minute set, but the apex of the performance came when Shin Lim made the card appear in a photograph taken on Melissa's phone before the trickery began: the card, at the time, was blank.
Comment below what was going through my mind at this moment during my performance with @melissafumero . Full video is on YouTube! (and currently trending!)

由 Shin Lim 发布于 2019年2月19日周二
"Whatever happens in this dimension sometimes also happens in reality," Shin Lim said, cryptically, pointing to Melissa's photograph. It's safe to say that the entire auditorium had goosebumps.
The 27-year-old card magician is, unbelievably, self-taught. Shin Lim learned most of his skills from watching YouTube videos, internalizing the sleight of hand actions, practicing for hours, weeks, months, and years on end, and proving without a doubt that practice really does make perfect. Shin Lim's finely tuned AGT finale performance is the result of many years of hard work and dedication to his craft.
Shin Lim is not precious about his gift, however, and has given back to the community that taught him by sharing some of his techniques on YouTube.
Magic was not Shin Lim's original career plan: he was trained as a pianist but took up magic after being diagnosed with carpal tunnel syndrome, which can cause pain, numbness, and tingling in the fingers. Shin Lim was determined that while his musical talent may be compromised, he wouldn't become a victim to his disorder. Magic allowed him to put his trained dexterity to wonderful use.
Congratulations @ShinLimMagic on becoming the first ever #AGTChampions winner! Your @AGT family is so proud of you 💜 pic.twitter.com/qbDzQwAlE6

— Heidi Klum (@heidiklum) February 19, 2019
The budding magician was discovered in 2012 and began to tour internationally. He even won the 2015 Fédération Internationale des Sociétés Magiques in "Close-up Card Magic." The FISM is one of the most respected organizations in the magic community.
Back to the AGT: The Champions finals stage, and Terry Crews had the honor of delivering the final result. "Our panel of fans from all 50 states has voted," he began. "The winner of the title of America's Got Talent: The Champions, best in the world, is …"
Host Terry, now a firm fan favorite, strung out the pause for as long as he dared, causing an excitable Heidi to shriek "Who is it?" at the stage several times.
And then the big reveal: "Shin Lim!" The audience burst into riotous applause.
"I'm speechless," said the magician, clearly overwhelmed, after taking a few moments to catch his breath and absorb the result. "Thank you so much!" he gasped. "All I have to say is follow your dreams. Really. Follow your dreams."
Watch footage of Shin Lim's extraordinary final card trick with Melissa Fumero and the moment of his crowning as the AGT: The Champions winner below!
Was Shin Lim your chosen winner? Are you bowled over by his sleight of hand? Share this incredible magician's gift with family, friends, and loved ones!