A normal workday to deliver packages in December 2013 turned into a heartpounding moment for one North Carolina postal carrier.
Willie Farrow never did encounter a life-threatening situation throughout his 14 years of working with the U.S. Postal Service. So when he stumbled upon such a scene one winter day in 2013, he sprang into action.
That evening, as Farrow arrived at the home of his regular customer, Ann Richards, in Winston-Salem, he noticed something amiss. Strangely, the Christmas lights at her Country Club Road home were not turned on.
We're committed to delivering packages and positive impact to over 150 million places across the nation.
Peering through her window, Farrow saw the elderly woman lying on the floor, and to his horror, he noticed some blood.
Farrow knocked on the glass, but she was unresponsive.
"It looked like a lot of items had been pulled off the shelves. Maybe she was reaching up, you know, to try and get up off the floor, and couldn't at the time," Farrow told WXII12.
The terrifying sight left Farrow worried. He immediately called 911 and stayed with Richards until first responders arrived on the scene.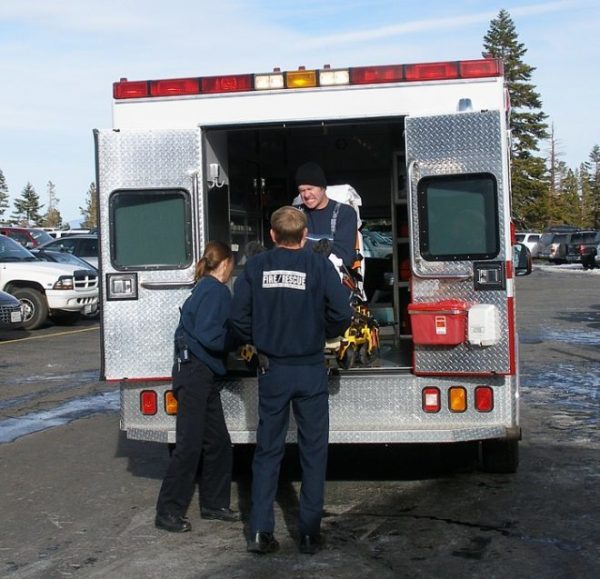 Richards was then rushed to the intensive care unit of a nearby hospital. Her medical condition was not released to the public; however, she was well after receiving treatment, WXII12 reported.
Doctors revealed Richards could have died if she hadn't received the treatment she needed in time. For that, Richards's son thanked Farrow for saving his mother.
Of course, Farrow was happy to be in the right place and at the right time.
"I was relieved to know she was okay," he told U.S. Postal Services.
Farrow was hailed as a national hero by his union for rushing to help an elderly woman in a time of crisis.
"On or off duty, letter carrier heroes generously deliver that 'extra service' to the American public every day, and in doing so they proudly carry on a great tradition of delivering for America, six days a week," said Judy Willoughby, National Business Agent for the National Association of Letter Carriers (NALC), in front of around 90 workers at Winston-Salem Manor Post Office.
Willoughby presented Farrow with a hero certificate and an NALC hero pin for his "dedication and willingness to help."
Hats off to Farrow for his service and quick-thinking action!
Watch the video below: