Melania Trump celebrated her 49th birthday on April 26 at the White House with a private event. The president and the first lady spent the evening hosting the visiting Japanese prime minister, Shinzō Abe, and his wife, Akie Abe, for dinner.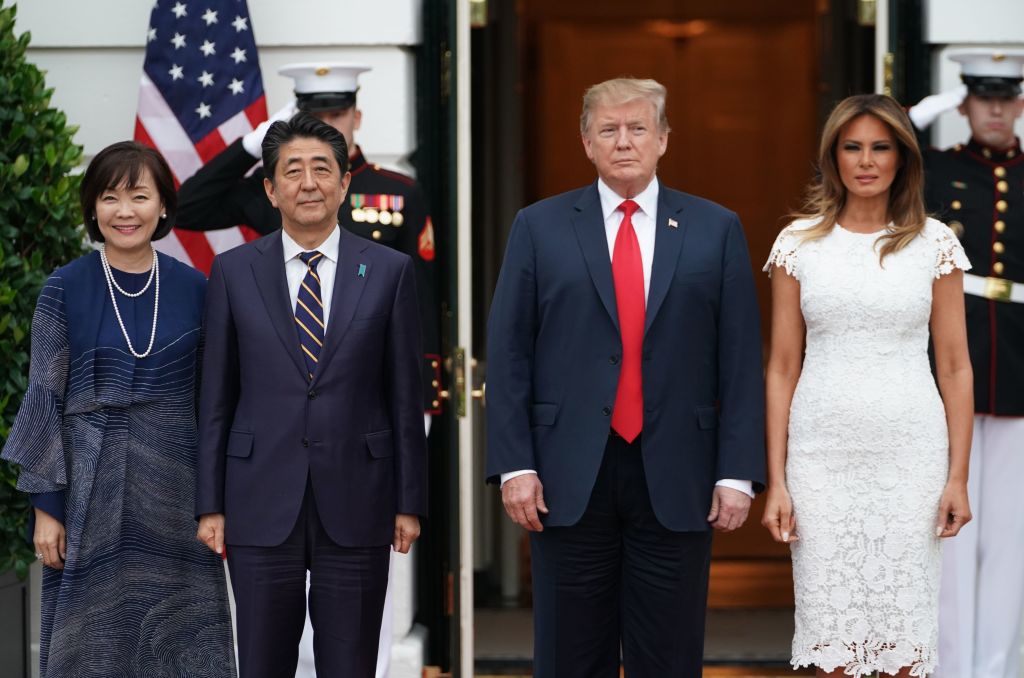 The president said, according to ABC News, he had asked Melania if she would like the Abes to join them for her birthday dinner, and she replied, "I can't think of anybody I'd rather have."
President Trump and First Lady Melania Trump will have dinner tonight with Prime Minister Shinzo Abe and Mrs. Abe in honor of the First Lady's birthday! pic.twitter.com/UAqyxLGbD8

— The White House (@WhiteHouse) 26 tháng 4, 2019
Happy Birthday, @FLOTUS! pic.twitter.com/qwUwcod5LC

— The White House (@WhiteHouse) 26 tháng 4, 2019
The White House posted an unusual photo of the first lady in honor of her birthday, and it quickly went viral. It shows Melania sitting calmly on the couch with a hoard of photographers surrounding her all hoping to get the perfect shot.
In response to all the birthday wishes, Melania tweeted, "Thank you to everyone for the beautiful birthday wishes!"
Thank you to everyone for the beautiful birthday wishes!

— Melania Trump (@FLOTUS) 26 tháng 4, 2019
In the lead up to her special day, the first lady interacted with the children of the White House staff, marking "Take Your Child to Work Day," where she joined them on the White House South Lawn on April 25. She helped them make cards and write letters to military personnel as part of her Be Best campaign. The campaign advocates against cyberbullying and opioid use. It also focuses on well-being for children.
Happy birthday to our amazing @FLOTUS – she is great representative for our country. We hope you have a great day! pic.twitter.com/GotqHU17cy

— Sarah Sanders (@PressSec) 26 tháng 4, 2019
Melania is a "fiercely independent woman which at times is mistook as being emotionally cool. She is not that," said former Fox News anchor Eric Bolling, who was the host to a town hall-style event that Melania had attended as a guest speaker on Nov. 28, 2018, at Liberty University, VA, according to DailyMail. Bolling, who lost his 19-year-old teenage son, Eric Chase, in 2017 after a fall due to an accidental drug overdose, said he was "honored to join forces with First Lady Melania Trump to fight the opioid epidemic sweeping the nation," according to Politico.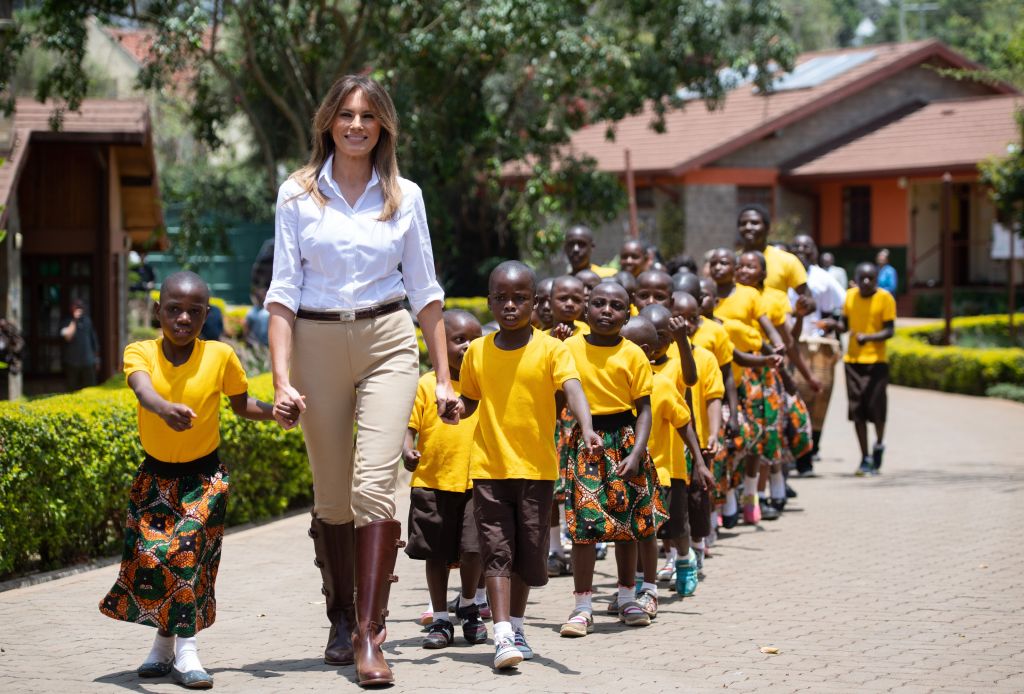 "I can honestly say that beginning such an important task of opioid awareness at Liberty University was a gift sent from my son," Bolling said. "From the student body attending, to First Lady Melania Trump's participation, to the hospitality Becki and Jerry Falwell gave me, the whole experience was nothing shy of miraculous. I look forward to a continued collaboration with Liberty, Sinclair, and of course the first lady. Together we will save many lives."
Since Trump took over the Oval Office in January 2017, the first lady has been active in her role of addressing the drug crisis sweeping the nation and has visited several facilities that specialize in neonatal abstinence syndrome, which occurs in newborn babies that have been exposed in the womb to addictive opioids.
"In my role as first lady, much of my focus has been towards understanding the negative effects the opioid epidemic is having on our children and young mothers," she said at the Rx Drug Abuse and Heroin Summit in Atlanta on April 24.
HAPPY BIRTHDAY! Today, First Lady Melania Trump turns 49! We wish her a very happy birthday! pic.twitter.com/jDDGybUXm2

— KSL 5 TV (@KSL5TV) 26 tháng 4, 2019
Melania, a former model, has a certain style that is impeccable and has caught the eyes of millions worldwide. Her dedication to causes close to her and the president's heart has captured the nation.
We all wish the first lady a very Happy Birthday.