The famous french fries from McDonald's may hold a secret.
One person posted a photo of the McDonald's fries carton on social media, showing a person squirting ketchup onto the flap.
"Did y'all know the flap on your fries box actually has a purpose?" the person wrote on Twitter.
Did y'all know the flap on your fries box actually has a purpose? pic.twitter.com/abptKfFxSB

— Today Years Old (@todayyearsoldig) January 5, 2019
A number of people praised the user's ingenuity.
Holy crap

— Chayce Does (@ChayceDoes) January 6, 2019
— Arsianty Andhany (@arshann) January 7, 2019
However, some said it was a poor idea.
You can bend anything and it will turn into a plate dude…

— just kelton (@kmanthecoolest) January 9, 2019
real fake news here

— 1humanagenda (@1humanagenda) January 12, 2019
Lies pic.twitter.com/ZS0H6czi9N

— Damaris Herrera (@Damaris95899085) January 6, 2019
To accidentally catapult ketchup all over your nice clean shirt?

— jeff basinger (@jeff_basinger) January 5, 2019
Worst Fries
According to WebMD, "the award for worst fast-food french fry, healthwise, goes to … Carl's Jr. Natural Cut French Fries which are highest in calories and grams of fat. Sharing the award is Jack in the Box Natural Cut fries, which are shockingly high in "bad fats" (4 grams saturated fat and 5 grams trans fat)."
Meanwhile, the website says the best french fries are the ones you make yourself. However, Sonic Drive-In regular fries and McDonald's small fries had the lowest calories, fat, and "bad fats," according to WebMD. Jack in the Box Natural Cut fries had the most fiber.
No More Antibiotics?
It comes just weeks after the firm announced it would reduce the use of antibiotics in its global beef supply, which might prompt other fast-food chains and restaurants to do the same.
"McDonald's iconic position and the fact that they're the largest single global purchaser of beef make it hugely important," said David Wallinga, a senior health adviser for the environmental group Natural Resources Defense Council, Reuters reported.
McDonald's would be the largest beef purchaser to take on the issue in cattle, which might threaten the sales of pharmaceutical giants like Merck & Co and Elanco Animal Health.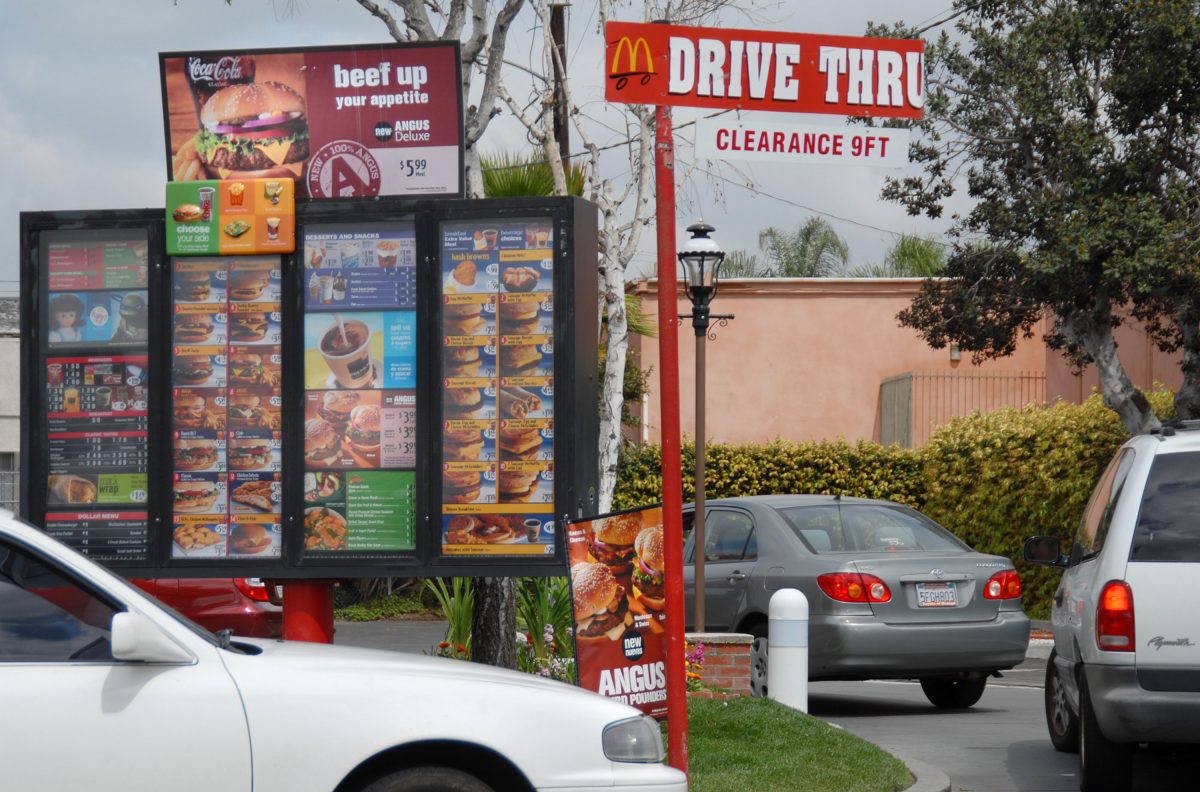 McDonald's added it will measure the use of antibiotics in its 10 biggest markets, which includes the United States. It will set targets to end the use of antibiotics by 2020.
The U.S. Food and Drug Administration last year said sales and distribution of medically important antibiotics for food production fell 14 percent from 2015 to 2016, the first decline in year-to-year sales since the agency began collecting the data in 2009. Chicken accounted for 6 percent of the sales, while swine and cattle came in at 37 percent and 43 percent, respectively.
Reuters contributed to this report.