A man in Massachusetts is facing criminal charges for accepting a big-screen television that a delivery agency mistakenly dropped off at his home.
Police executed a search warrant for Nicholas A. Memmo, 35, at an East Freetown home on March 18, seized the stolen television, and arrested Memmo for theft, according to a statement released by Freetown Police Department on Facebook.
Police said they were informed by a delivery agency that it had delivered two televisions to Memmo at his home by accident.
"One of the televisions was delivered by mistake. The delivery service contacted police after several unsuccessful attempts to recover the television," the police said in its statement.
Police visited the home and tried to recover the television from Memmo, but he refused to cooperate. Police then issued an arrest warrant for him.
During their search inside his home, police recovered the stolen television mounted to a living room wall.
It was a 86 inch 4K HDR Smart LED TV and police had to arrange for a pickup truck to transport it to the police station.
Memmo was charged with larceny over $1,200 by false pretense and misleading a police officer.
"They surrounded the house and knocked on the door with flashlights coming through all the windows. They told me to come outside then handcuffed me," Memmo told Boston 25 News.
He admitted to the news channel that the television was delivered to his home by mistake and that police tried to question him days before his arrest.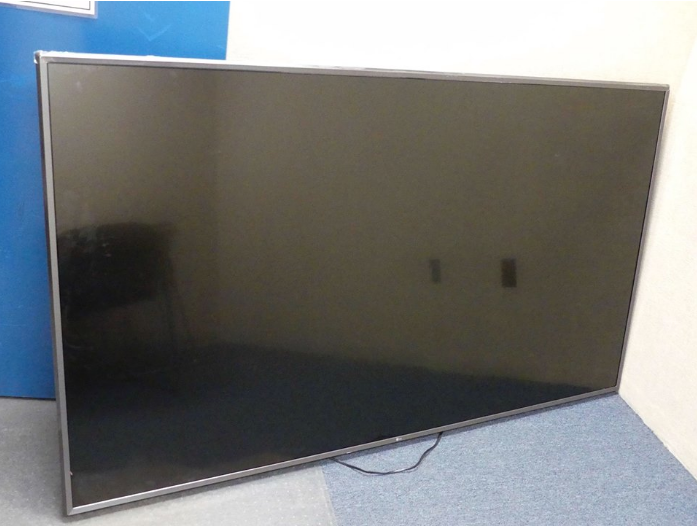 "I said 'Do I need to hire an attorney?' and they said I wasn't under investigation at that point. They were just asking questions. I answered a lot of questions with I don't know just so I didn't jeopardize myself," he said.
Out of the two delivered at his door, Memmo purchased only the 74-inch one from Amazon. He said he looked into the laws and thought it was a "scratch ticket."
"I did and I looked into all the laws and said, 'You know, it's a scratch ticket. Sometimes you win, sometimes you lose.'"
"Amazon said I had nothing to worry about. I made no wrong no decisions at that point," he said.
Freetown man arrested for keeping TV sent to him by mistake https://t.co/6z2hJAkdSR

— Boston 25 News (@boston25) March 21, 2019
The shipping company said they tried to get in touch with Memmo many times before they went to the police. Memmo refuted their claim that he signed for the delivery.
"I have my phone ringing all day. I get calls from Google, website people, I have no reasons to answer all these calls. If it's not important I just hang up," he said.
Memmo said if he was aware of the consequences of keeping the mistakingly delivered television, he would have paid for it or given it back.
Man arrested for keeping an 86-inch flat-screen TV that was mailed to his home by mistake https://t.co/StvvF1UwzP pic.twitter.com/fJmyQoW65k

— Yahoo News (@YahooNews) March 22, 2019
Hassle-free Online Shopping
According to the consumer information released by the Federal Trade Commission, consumers can enjoy hassle-free shopping by: