Everybody's talking about the Super Bowl. Or, more specifically, SpongeBob SquarePants. No, do not adjust your television set; you heard us correctly! SpongeBob is going to the Super Bowl!
Or so the rumors say.
Beloved creator of the animated TV series SpongeBob SquarePants, Stephen Hillenburg died in November of 2018. The marine science expert and animator passed away after a long battle with a terminal illness at the age of 57. His work has been loved and appreciated by millions of viewers worldwide.
Since November, a vigorous petition has been launched by fans to have SpongeBob's rendition of the song "Sweet Victory" performed during the Super Bowl LIII halftime show on Feb. 3, 2019.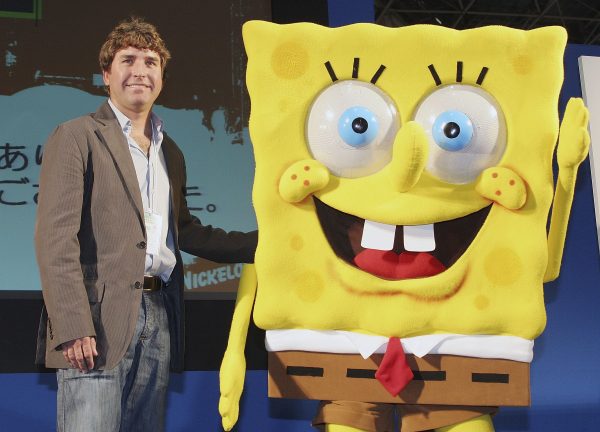 The song, originally sung by David Glen Eisley, was featured in an episode of the animated show named "Band Geeks." The episode followed a character called Squidward Tentacles as he coached a team of players to perform the song at the "Bubble Bowl" halftime show. And there's the connection.
The petition has garnered a lot of attention and currently has over 1.1 million signatures showing support. But is it enough?
SportingNews reported on the petition. "As a tribute to [Stephen Hillenburg's] legacy," petitioners wrote, "his contributions to a generation of children, and to truly showcase the greatness of this song, we call for Sweet Victory to be performed at the Halftime Show."
Super Bowl fans, SpongeBob fanatics, and apparently thousands of people who fall into both categories are on the edges of their seats waiting to hear whether their wish will come true.
A clue comes in the form of LA pop-rock band Maroon 5, who is set to headline the halftime show. On Jan. 13, the NFL officially confirmed Maroon 5 as their headline act alongside supporting artists Travis Scott, and Big Boi, half of legendary hip-hop duo Outkast.
Maroon 5 hinted at the possibility of a SpongeBob cameo making its way into the proceedings by releasing a teaser video, titled, quite simply, #SBLIII.
#SBLIII pic.twitter.com/dWKJQDS9ap

— Maroon 5 (@maroon5) January 13, 2019
A second clue comes from Squidward Tentacles himself, or rather Rodger Bumpass, who provides the voice of the iconic character. Rodger has confirmed that he will be making an appearance during the Super Bowl LIII proceedings. Coincidence?
The puzzle pieces are starting to fit together, and the picture looks decidedly like a homage of some kind. What better way to honor a beloved creator and enjoy the musical stylings of everybody's favorite optimistic sea sponge in one fell swoop than a musical number at the Super Bowl?
For our final #ThankfulThursday, we want to know: what are YOU thankful for? Happy Thanksgiving! (Be sure to leave room for dessert)
The Super Bowl LII halftime show on Feb. 4, 2018, was hosted by Jimmy Fallon and headlined by Justin Timberlake. There were no guest performers; JT carried the entire show, solo, to widespread critical acclaim.
However, we can't help but feel as though a musical number from SpongeBob SquarePants would tip the balance this year. Roll on, Super Bowl LIII!
Watch the SpongeBob SquarePants version of "Sweet Victory" for yourself, below, and get ready for the magic of the Super Bowl.
Are you ready for the Super Bowl? Do you think SpongeBob and co. are making a guest appearance? Let us know what you think in the comments below!