A random act of kindness can cost nothing, but it can create endless ripples that eventually come back to you. In a heartwarming incident, the manager at Ruth's Chris Steak House in downtown Indianapolis had his faith in humanity restored after witnessing customer David James Barnes's kind deed. He, in turn, chose to pay it forward by giving Barnes a reward.
This beautiful story of kindness was recounted on Facebook by Barnes on March 9.
"Take the time to read this," he wrote.
The night before, on March 8, Barnes took his girlfriend, Kacie Juday, out to dinner at Ruth's Chris Steak House in downtown Indianapolis.
While Barnes held the door for Juday as they entered the restaurant, he noticed an elderly disabled man in a wheelchair making his way to the door.
The elderly man put on his jacket before he got out in the cold weather.
Out of kindness, Barnes patiently held the door for the elderly man. "I stood at the door and waited for him until they wheeled him outside and told them to have a good night," he wrote.
It was a very simple gesture, yet it touched the heart of one gentleman who was watching this unfold before his very eyes.
That gentleman approached Barnes and shook his hand, thanking him for his act of kindness. "He appreciated the small gesture I subconsciously did without even thinking about it," Barnes further wrote.
That night, Barnes and Juday had a great time, enjoying a romantic dinner.
When it was time to leave, Barnes asked to settle his bill.  It was then that he found out the gentleman who thanked him earlier for his small gesture was the restaurant manager.
"He comes to the table and tells us how he's been working there for a year and a half," Barnes recalled.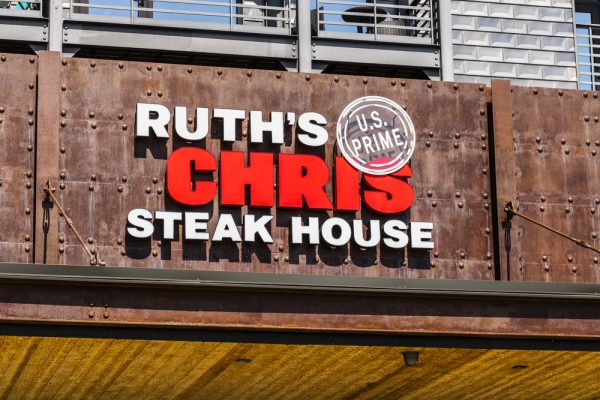 During the conversation, the manager shared how "it disappoints him to see how much humanity has changed." So, when he saw Barnes taking the time to hold the door for the elderly disabled man, "a little faith in humanity was restored for him."
Moved, the manager took it upon himself to cover the bill for Barnes and Juday. He paid for their meal, drinks, and even covered the tip for the waiter, which totaled around US$220.
"He said he had only done this 2 times in the last year and a half, and despite the magnitude of the action he wanted to pay it forward," Barnes wrote.
This encounter made Barnes realize it costs nothing to show kindness, yet the blessings received through helping out others are abundant. "This opened my eyes to a society so broken that something I was raised to do is now being awarded and praised," he wrote.
"It cost absolutely nothing to have respect, it cost absolutely nothing to be kind, it cost absolutely nothing to just be a good person. And the return on investment surpasses any amount of money or material possession," he continued.
Through his wonderful experience, Barnes further urged people to "look out for each other."
"Let's take some time to do something for someone else, and expect nothing in return, and I promise this world could be so much more beautiful," he advised.
Barnes's post has since racked up more than 4,600 reactions and over 980 shares, eliciting some 329 comments.
"It's so true.. I'm in a wheelchair and I am so frustrated at how many people are so rude and just walk in front of me and don't even offer to hold the door… So good to hear of your respect fullness and gratitude!" one user wrote.
Another commented: "Isn't it amazing the results we get when we're kind to one another? Your story is one to remember! Thank You for sharing it!!!!"
"Be kind to everyone, you may turn a bad day into a very good day," wrote a third one.
Juday also took to Facebook to praise Barnes. She wrote: "Thank you David for being the best!!"
A little kindness does indeed go a long way! Kindness seeks no reward, but sometimes the reward appears anyway.
May this story inspire you to commit those precious acts of kindness. As the ancient Chinese saying goes: "To help those who are suffering difficulties and to have sympathy for our neighbors, this is following the Dao. Those who follow the Dao will be blessed."