Luke Perry made hearts flutter, especially playing the sultry Dylan McKay at the apex of his Beverly Hills, 90210 fame. Perry was a teen idol, a 90s heartbreaker, and no stranger to the spotlight.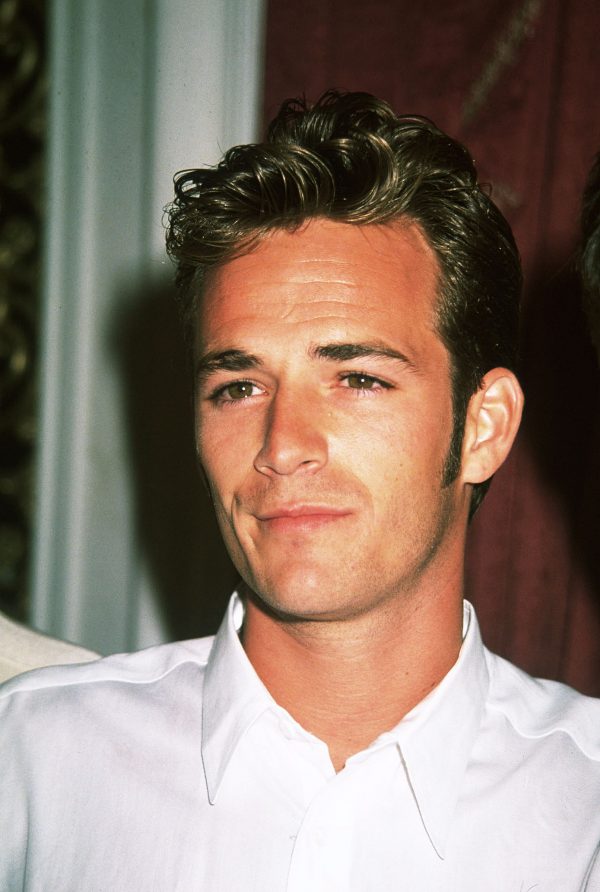 But Perry, truth be told, was all about his family. Somewhat inclined to shy away from screaming fans and star-studded engagements, Perry gently eschewed the frenzy of his early career in favor of family life after meeting his wife. Perry sadly passed away on Monday, March 4, 2019, and we take the opportunity to remember him as the man he was in both thought and deed: a loving, hands-on father and family man.
Perry married Rachel "Minnie" Sharp in November 1993 after two years of dating. The pair enjoyed a small, private ceremony at the Four Seasons Hotel in Beverly Hills with just 50 friends and members of the family, including 90210 co-stars Jason Priestley, James Eckhouse, and Brian Austin Green.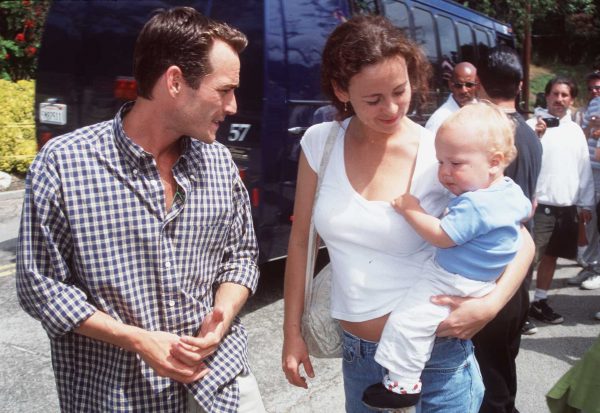 Sharp was a grounding presence for Perry. "She will be good for Luke," 90210 creator Aaron Spelling commented, speaking to USA Today. "She's not in show business. Her head is on really straight." Having worked in furniture sales before marrying Perry, Sharp brought a sensible head and stable values to the marriage. Although there was certainly room for whimsy: the couple lived with three Vietnamese potbellied pigs at Perry's "old house on one acre" in the San Fernando Valley.
The loved-up couple went on to have two children together—a son, Jack, now 21, and a daughter, Sophie, now 18. "Luke was a super great, very hands-on dad," said People magazine, citing an anonymous source. "He was always attending his kids' school and after-school functions when they were younger. He loved just hanging out with them and being present," the source continued.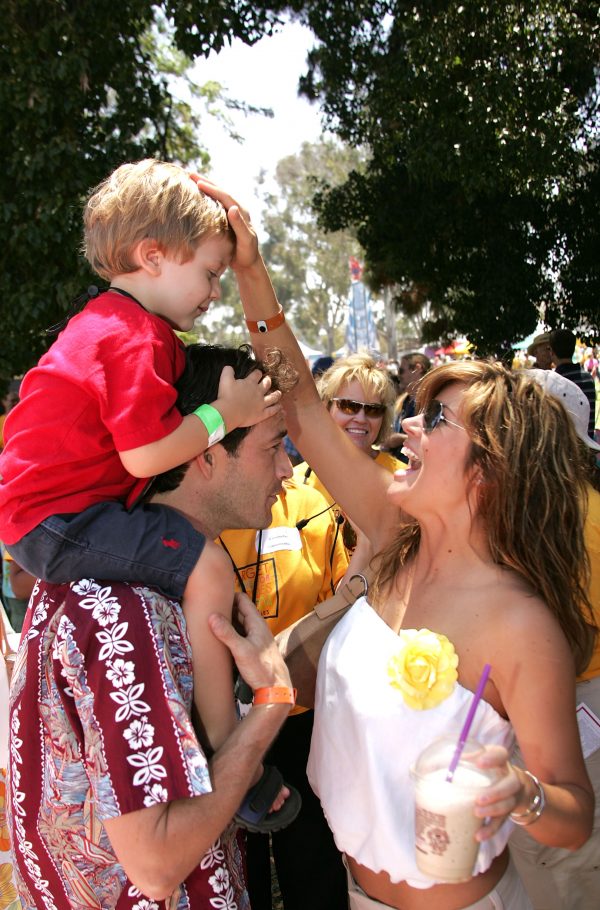 Perry was an extremely proud father and endlessly supportive of his son's endeavors, even during Jack's burgeoning Underground Empire Wrestling career, a hobby that would leave most parents riddled with anxiety. But not Perry: he was proud of his son's sporting strength and determination, and was even spotted in LA, in the stands, filming one of his son's tournaments.
Jack still performs under the stage name "Jungle Boy" Nate Coy, and wrestles for All Elite Wrestling.
But it wasn't all testosterone in the Perry household: Perry also had a very close relationship with his daughter, Sophie. A photo of the pair before Sophie's senior prom shows Perry next to his beautiful daughter, who wears a yellow tulle cocktail dress. Perry is kissing her proudly on the cheek. "I was going for that, like, French at the dance vibe," Sophie captioned.
Perry's parenting skills have obviously nurtured two strong, independent young adults, as Sophie has also made some bold choices in terms of her own career trajectory since turning 18: Sophie currently lives in Malawi, Africa, volunteering on a community development project.
People magazine reported that Sophie was in Africa when her father had a stroke on Feb. 27, 2019. The devoted daughter hurried home to be by his side.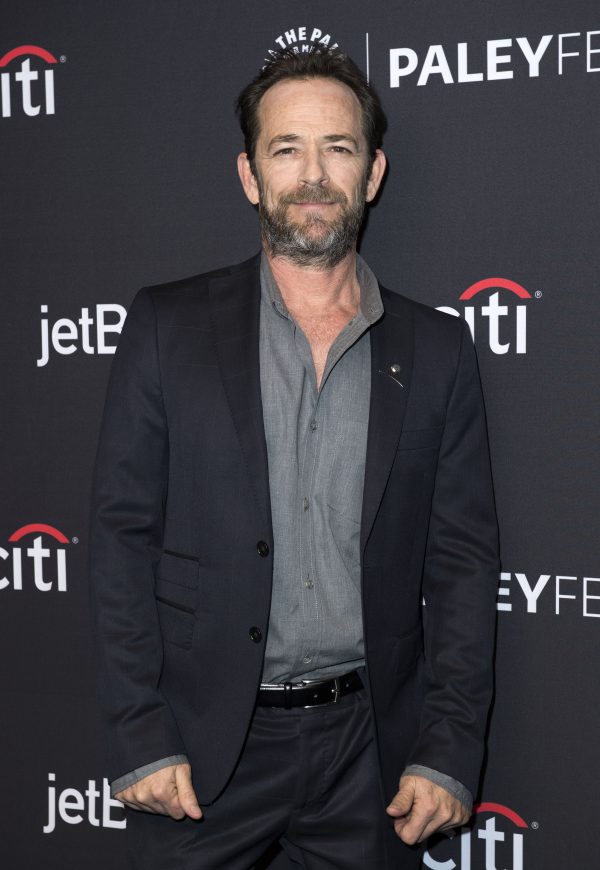 Perry was not alone. His loving family, shaken to the core by his sudden affliction, all rushed to be with him. Steve Bennett, Perry's stepfather, was among them: Bennett had helped raise Perry from the age of 12, and the pair were close. "[He is] the greatest man I know. I love him," Perry said of his stepfather, back in 1991. "He was the one who taught me the important things I needed to know about being a man."
Messages of love and support flooded social media after the star's passing, from personal friends, famous friends, and even the Riverdale TV show's writers' room: Perry's seminal character, Fred Andrews, will be sorely missed.
So heartbroken about Luke. He was a father, brother, friend, and mentor. Each night before he had to shoot a scene, he'd call me and we'd talk about…everything. I will miss those calls. And my heart goes out to all his family and friends. 💔 pic.twitter.com/2GaFkV2mI7

— RobertoAguirreSacasa (@WriterRAS) March 4, 2019
Luke Perry… you were a joyful and vibrant soul. You will be missed but most certainly your legacy will be remembered forever. Rest in love and peace, friend. #Riverdale

— Riverdale Writers Room (@RiverdaleWriter) March 4, 2019
My heart is broken. I will miss you so much Luke Perry. Sending all my love to your family. ❤️ #LukePerry

— Molly Ringwald (@MollyRingwald) March 4, 2019
Perry leaves a loving family and an unforgettable legacy, both testament to his talent and his direction of time and energy into what mattered to him the most: the people around him.
Rest in peace, Luke Perry. Show your love for the actor and father of two by sharing this article with your own friends, family, and loved ones.