The one and only Justin Timberlake was wooed by a viral video posted by young patients at the Methodist Children's Hospital, San Antonio, on Thursday, Jan. 17. The patients created banners and signs to attract JT's attention as he passed through San Antonio on his "Man of the Woods" tour.
Apparently, they were impossible to resist.
On Friday afternoon, the pop music star took a break from his tour schedule to visit a group of young cancer patients, nurses, and families at the Texas-based healthcare center. The patients, all huge fans of Justin, had posted a video of themselves dancing to his song "Can't Stop the Feeling," and Justin was overwhelmed.
Kens5 reported that Justin could be heard saying: "The kids are so strong, it's inspirational," in a video posted to Twitter.
Justin spent quality time with the deserving kids, making the effort to pose for group photos and selfies with everyone. Apparently, he even held pom-poms. Staff and parents could barely contain their excitement.
Parents of the children battling cancer were delighted about Justin's visit on behalf of their children, but were also relieved for the moment of much-deserved respite: "It was a nice little break … I was very, very appreciative!" one mother told TODAY.
Justin took time with each patient in their own room rather than simply addressing the group; he seemed keen to make a connection with each and every child and wasn't in a rush.
One of my coworkers just met Justin Timberlake lmao pic.twitter.com/phvrW2MvW1

— Too$hort (@_Dopamine__) January 18, 2019
One mother, Annabella Lugosi, has been caring for 4-year-old son Jackson since he was diagnosed with cancer at only 3 months old. Jackson is sadly suffering a relapse. "[Justin] was so humble, and you could really tell that this wasn't for publicity," Annabella told TODAY," later describing him as a "bright spot" in the children's day at hospital.
Four-year-old Jackson had just returned from having surgery when Justin stopped by. Annabella encouraged him to approach the bed where Jackson was still sleeping, and the frazzled parent and concerned pop star shared a conversation over the bedcovers. Justin told Annabella about his own son and shared his deepest sympathies.
"He was praising me as a parent and being so, so sweet," recalls Annabella.
Justin's visit came as a complete shock to parents and patients alike, sparking some amusing responses: "My initial reaction when he walked in was, 'Oh, my God, I'm not wearing any makeup, and I haven't slept in three days!'" exclaimed one mother.
The generous pop star even stuck around to get involved in the young patients' post-treatment celebration: "[The kids] have a big parade through the hallway of oncology and they ring the bell," Annabella described. It's a big deal. Justin's involvement made this particular ceremony one to remember.
We Had To Go See The Kids.. Seeing all those smiley faces makes everything we do that much better.. Love my brother @…
Both patients and parents are often confined to the hospital ward for weeks, months, or for some, years at a time whilst the children endure treatment. Justin's visit provided joy and respite for numerous exhausted families and helped to leaven spirits for the hard battle ahead.
After watching footage of Justin at the Methodist Children's Hospital online, a local teacher decided to donate her tickets to his live show at the AT&T Center to one deserving patient. Noticing her generous action, Justin's tour crew decided to gift the teacher with her own VIP tickets so that everybody could attend the concert.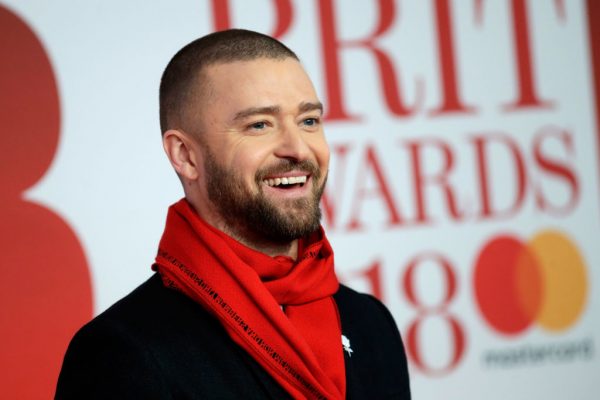 Fame hasn't dampened Justin's generosity. The memory of his surprise visit will last a lifetime for his young fans. Not to mention the evidence is all over social media!
What do you think of Justin's surprise for his young fans? If you're cheered by this story, be sure to like and share!