Bullies step down; Dejah Rondeau has a gift and she's not afraid to use it.
The 7th-grader is the quarterback for the Exeter Seahawks football team in New Hampshire. She's worked her way up with seriously hard work and determination: "Some people don't want to accept a female quarterback," said Dejah's mom, Nichole, speaking to Seacoastonline. "I made her write me a letter explaining why she wanted to play."
Dejah Rondeau is a 7th grade girl playing quarterback for one Exeter's 7th/8th grade football teams. She wants to earn a scholarship someday. My story for @seacoastonline and @ENLNews https://t.co/JVTIRhRmjO

photos by @ioannaraptis

— Alex LaCasse (@Nomad_Reports) November 2, 2018
"She really believes she'll be the first female quarterback to get a scholarship and play in the NFL," Nichole continued.
After hearing how much her daughter loved the sport, however, Nichole ditched the skepticism and became Dejah's number one champion.
The gender divide is pretty fierce in professional football, and there's not been much space for girls in the past. Dejah has had to battle the bullies to get to where she is.
But she's not alone; she has a new champion in the form of star New England Patriots wide receiver Julian Edelman. The 32-year-old bearded Californian native has an impressive track record and an army of loyal fans, not least, Dejah herself! Dejah is often seen sporting a "No.11" shirt in homage to her favorite player.
So imagine her delight when Julian heard her story and decided to do something about it.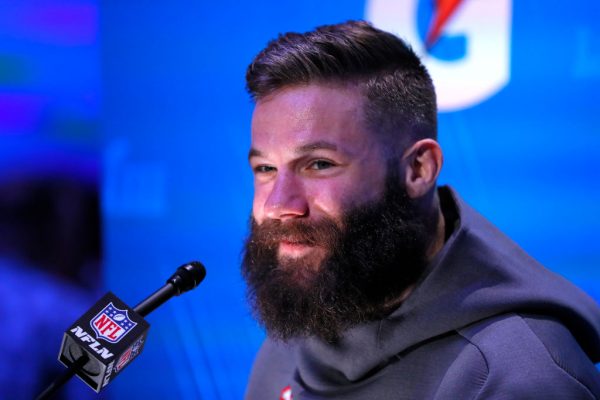 Determined to help the young player feel that she deserved her place on the pitch, The Patriots sent for Dejah and brought her to the team's home stadium in Foxborough, Massachusetts. Dejah was treated to a private tour of the trophy room and, best of all, a game of catch with her idol, Julian.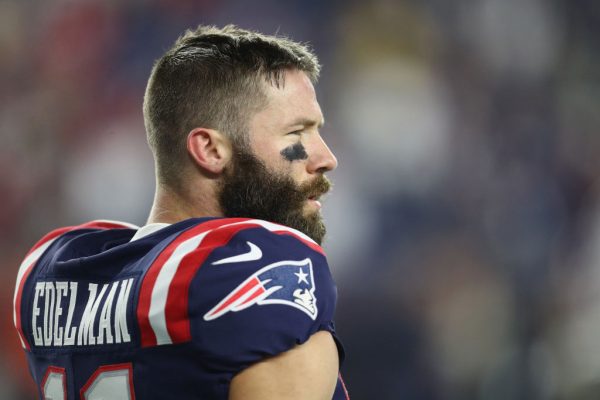 Julian played quarterback in high school; he's walked in Dejah's (figurative) football boots, himself. The football star gave kudos to the plucky young player for pushing past the naysayers to get where she wanted to be. "Heard we've got a quarterback here to take [Tom] Brady's spot," he joked, when they met.
Not that Dejah needed any more convincing that Julian was her inspiration; she'd already attended Julian's pro-passing camp for youth football players. Camp boosted her football skills, but their personal meeting certainly boosted her confidence.
"I heard about your story," Julian continued, as the pair chatted at Foxborough, "about going out there and having a challenge, of dealing with adversity."
Quite a grand gesture by the @Patriots, giving Exeter 7th grader Dejah Rondeau tickets to the #SBLIII. Rondeau is a quarterback on the youth football Seahawks who was bullied in school for playing football this past season. My story for @seacoastonline https://t.co/i9LXcxBatv pic.twitter.com/dPgL2HZXQn

— Alex LaCasse (@Nomad_Reports) January 31, 2019
Julian's show of solidarity proves that there are people within the industry who are willing to broaden their perspectives. Will there be room for more girls in professional football, yet?
"My respect level for you is just through the roof," Julian finished, paying a huge compliment to the eager young player, "because you just ignored all the noise and you played the game we all love."
"And that's football."
Well said, Julian. It's all in the name of the beautiful game!
There was just time for one more surprise before Dejah left the stadium. "Do you have any plans next Sunday?" Julian asked, with a casual tone that belied his next sentence: "We're gonna bring you to the Super Bowl, too, if that's cool?"
And with that, Julian handed his starstruck super fan two tickets to the Super Bowl LIII in Atlanta.
It's safe to say that Dejah's day was made. "I never thought that would ever happen," she said, brimming with excitement and disbelief. "I'm just really excited to go."
Dejah has passion, determination, a thick skin, and a powerful ambition on her side. Not to mention, the New England Patriots' star player! The sky's the limit.
If you support Dejah on her awesome journey towards becoming a star in the football world, share this article, and leave us your comments! We'd love to hear what you think.