A  Del Cerro Goodwill employee made an unexpected discovery worth thousands of dollars while he was sorting through cartons of donations at the San Diego facility.
Jessee Diaz was opening a tempura fryer donated to the non-profit chain when he saw a large roll of tin foil inside.
Rather than throwing the tin foil away, Diaz decided to investigate what was hidden beneath the layer of aluminum. And thank goodness that he did…
"I was about to throw it in the trash actually," Jessee told NBC 7 Responds. "I thought it was just trash."
Tune in to NBC 7 San Diego with Bob Hanson tonight (9/25) @ 11 pm for a special Goodwill story that you don't want to miss!
Diaz uncovered five envelopes, each containing a wad of cash, in the tin foil!
"That's when I saw five envelopes inside the tin foil with tons of hundreds and fifties," Diaz told NBC 7.
What would you do if you were the one finding the money? Would you do the right thing?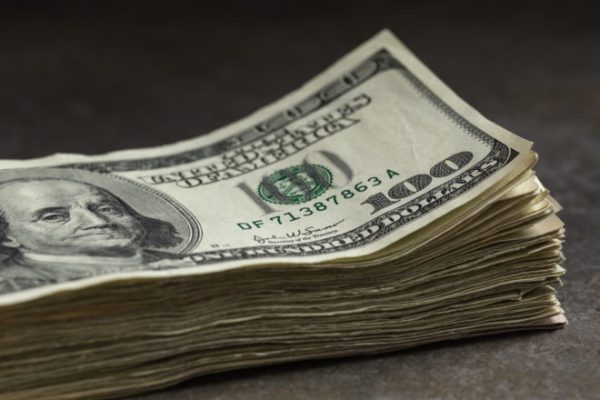 For Diaz, he didn't hesitate to do the right thing.
"There's a lot of people who depend on us, and it's just the right thing to do. I didn't think twice," Diaz told KGTE.
Diaz handed the money to his manager. They counted the stack of cash together, and it totaled $46,400.
"It probably took us like 45 minutes, it was nonstop," Diaz said.
To return the money to its rightful owner, Goodwill's loss prevention team rummaged through the receipts from that day of donation. After searching high and low, they finally found one receipt—with the name Debra Colarusso on it—that was a match.
The staff suspected Colarusso was the person who donated the tempura fryer and gave her a ring. It turned out they were right.
The fryer actually belonged to Colarusso's 79-year-old mother-in-law Michiko, who suffered from memory loss after her husband passed away.
Colarusso and her family donated some of Michiko's belongings to lessen her load, unknowingly giving the stack of cash away.
San Diego Goodwill Employee Finds $46,000 in Cash Hidden in Donated Slow Cooker https://t.co/nGmrEwA300 pic.twitter.com/jrhhA54Ude

— KTLA 5 Morning News (@KTLAMorningNews) September 29, 2018
Goodwill Industries CEO Toni Giffin later met up with Colarusso at the Del Cerro store. Colarusso was caught unawares as Giffin handed her an envelope containing a check.
"I think you might have donated a little bit more than you anticipated," Giffin told Debra.
"Oh my goodness. Oh my goodness, forty-six thousand dollars?" Colarusso exclaimed.
Michiko and her husband were saving the money, planning to use it for a trip to visit their family in Japan. But eventually, they had saved up more than what was needed!
"It was their secret squirrel account," Colarusso shared.
If not for Diaz's honesty, Colarusso and her family would never have known about the large sum of money. For that, she was beyond grateful.
"I don't know what to say. Thank you so much," Colarusso said, looking toward Diaz.
Hats off to Diaz for "making good happen!"
Diaz exemplified that one should always do the right thing even when nobody is watching.
In another case, a Romanian couple, Adela Stanici and her husband, Samuel, bought a used cupboard from a popular online shopping website.
To their surprise, they discovered bundles of 500-euro notes hiding inside a metal box of the cupboard.
The couple counted the bills together, and it totaled up to 95,000 euros (approx. US$107,000).
Stumbling upon such a huge sum of money, the pair were left shocked and felt uneasy.
Instead of keeping the money, they did what was right.
"We knew we had to get the money back to where it came from," Adela told AP.
It transpired the cupboard belonged to the man's father, who had just passed away. The man "had no idea" his dad had kept bundles of 500-euro notes inside the cupboard.
Not knowing how much money his beloved father had left behind, he made his way to the village where the couple lives. When he saw the money, "he couldn't believe it."
To show his appreciation, the man awarded Stanici with an undisclosed sum of money.
Just as a Chinese proverb goes, "A clear conscience is the greatest armor."