Gary Sinise is a jack of all trades. He also manages to be master of them, too. Not only is he a successful actor with a longevous career, but he's a long term philanthropist, and a musician with a particular dedication toward service to military veterans.
He regularly honors the troops who are in service to the U.S. military by performing with his celebrated cover band, the Lt. Dan Band, to entertain the troops in locations across the world. And it probably goes without saying that the band is a hit.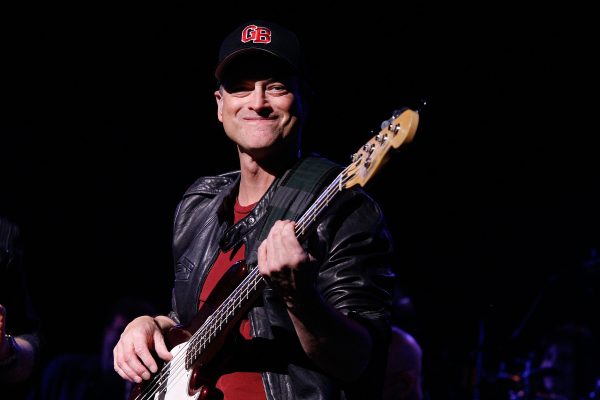 First Coast News covered the Lt. Dan Band's most recent gig, on Friday, Feb. 22, 2019, at the Naval Air Station Jacksonville in Florida. The gig was, of course, free. The news team spoke to Sinise during the band's pre-show sound check: "I could be five feet away from a North Korean guard, and that person has no concept of what freedom is at all," Sinise said. "He's there to serve at the pleasure of a dictator, and the people in the south have been free all those years because it was fought for and protected by the United States of America."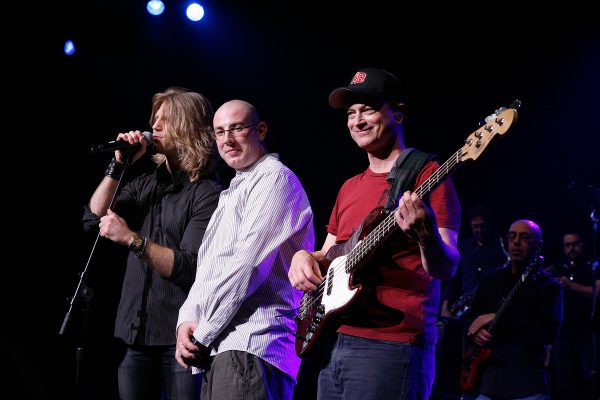 The freedom we have must be protected, Sinise implored. He is passionate about this project, and his passion runs deep.
The band, named after Sinise's cantankerous, paraplegic, Vietnam war vet role in 1994's Forrest Gump, has been together for over 15 years with the sole purpose of entertaining the troops. Well, perhaps not sole purpose: it's clear that the band's members are also passionate musicians. Sinise plays bass guitar.
USO tour veterans Gary Sinise & the Lt. Dan Band performed for service members and military families at Fort Bliss,…

由 USO 发布于 2018年10月22日周一
The Lt. Dan Band website says more: "In 2003, following one of his many trips overseas to visit those serving our country that year, Gary asked the USO if they would allow him to take a band with him on a tour. He wanted to entertain in the spirit of the Bob Hope tours in years past."
The USO wholeheartedly agreed. Rehearsals began.
Soaring Valor San Antonio, Texas
"In February of 2004, Gary Sinise and The Lt. Dan Band hit the road on their first overseas USO tour to Korea, Singapore and Diego Garcia," the website continues. "Gary and the band have played an average of 30-40 shows per year with a good 95% of those shows for USO, military charities, resiliency events or benefits."
The Lt. Dan Band, currently comprised of 13 members and featuring an eclectic mix of instruments from electric bass to trombone, continues to tour internationally. The band is united in their ambition to entertain the American armed forces who fight for, and protect, the sanctity of freedom around the world.
Grateful American: A Journey from Self to ServiceFebruary 12, 2019Pre-Order Book:www.gratefulamericanbook.comFree Chapter Here:www.thomasnelson.com/p/grateful-american-free-chapter
Sinise has recently written a book, Grateful American, and is currently promoting it. But even book tours fail to hold him back from his dedicated Lt. Dan Band touring schedule.
A video was released in honor of Grateful American in which various Sinise fans, stars in their own right, thanked the philanthropist for his work with veterans. Jay Leno, Tom Hanks, Ron Howard, Colin Powell, Mayim Bialik, and Tim Allen are but a few of the big names that appeared. The footage brought Sinise to tears. Unlike his inimitable portrayal of the troubled Lieutenant Dan, Sinise is not afraid to show the depth to which he is affected by this cause, nor the depth to which he is affected by the enthusiastic support that he's garnered for it.
Gary Sinise is truly an American that we should all be grateful for.
Have you heard the Lt. Dan Band? Show your support for Gary Sinise, American freedom, and the U.S. troops by sharing this article far and wide.