Tim Sweeney is a gaming mastermind. Since the foundation of his company Epic Games in the early 1990s, Tim has overseen the development of immensely popular video games such as Gears of War, Unreal Tournament, and Fortnite. Tim's passion for complex and absorbing digital gaming realms has brought him financial success and notoriety, and has brought much delight to the gaming community.
According to the Bloomberg Billionaires Index, Tim currently has a net worth of $7.18 billion.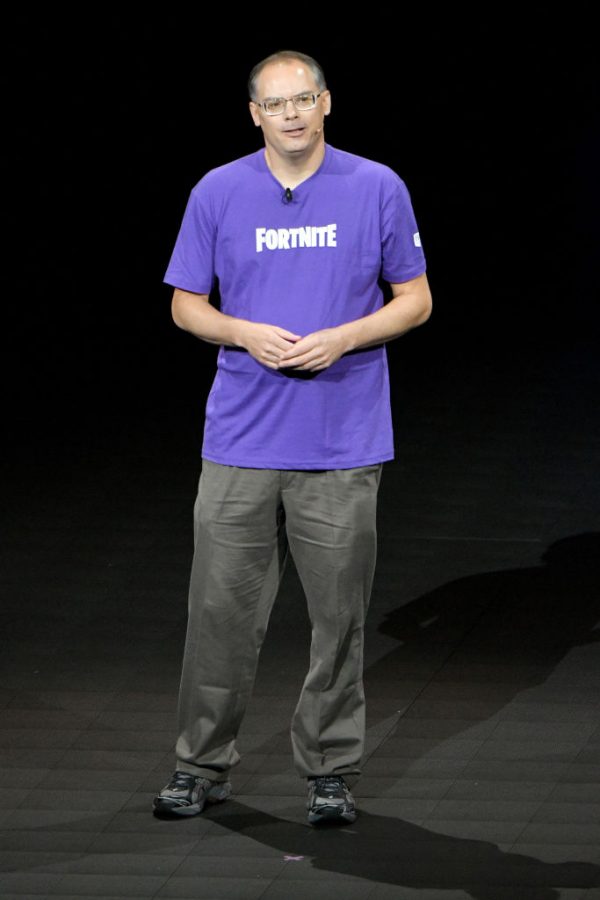 Burwell Byers and Tim Sweeney
But for the last decade, the billionaire businessman has had a quieter, secondary side project: environmental conservation. Or, what the gaming master himself refers to as a "conservation land grab."
Dancing between gaming and philanthropy, Tim has been wisely dividing his time between game development and his passion project of trying to protect the western Carolina Mountains, which are in acute danger of being consumed by corporate building projects. Building projects threaten to destroy the natural fluctuations of the landscape, tear down the forests, and use the newly open space to run power lines.
North Carolina is dear to Tim Sweeney's heart: it is his home state. And the benevolent businessman has, in fact, already spent millions of dollars supporting ambitious conservation projects. In the last 10 years alone, Tim has purchased nearly 40,000 acres of land, more than almost every other private land owner in the state.
But Tim has no desire to build an empire, nor any desire to use the land for personal gain. Instead, he is using his resources to conserve and regenerate his beloved home state's endangered landscape. Tim has helped fund a 1,500-acre expansion of Mount Mitchell State Park, and helped protect 7,000 acres of the Box Creek Wilderness by donating $15 million in 2017.
"When real estate collapsed, it was an opportunity to buy the best and most biodiverse natural areas," Tim told Citizen Times. "Box Creek had approximately 5,000 acres owned by developers. The next time there's a real estate boom, we won't be able to protect these lands."
The gaming mogul is challenging preconceptions of the "moneyed businessman" everywhere with the direction of his considerable wealth towards environmental projects, and with his obvious love for the outstanding natural beauty in the state in which he grew up.
Purchasing land within the Box Creek Wilderness, in particular, was Tim's only option if he wished to prevent it from being destroyed by corporate expansion projects. And Tim's purchase has not only preserved the beauty of the wilderness landscape, but has preserved the habitats of hundreds of endangered species, too.
"The idea is to put my money to work for conservation," Tim clarified, in conversation with WNC magazine. Gamers, environmentalists, and landscape lovers everywhere are applauding Tim Sweeney for making his billions but never leaving his values behind.
What an incredible act of philanthropy. If you became a billionaire, how would you spend your fortune? Let us know in the comments section below!