Flying with a baby can be extremely frustrating for parents when the little ones start crying and acting antsy. In the face of such a nightmarish situation, how do you calm your baby down? Do you walk up and down the aisle to soothe the little ones?
Well, one flight attendant from Southwest Airlines has a brilliant solution to ease toddlers' anxiety.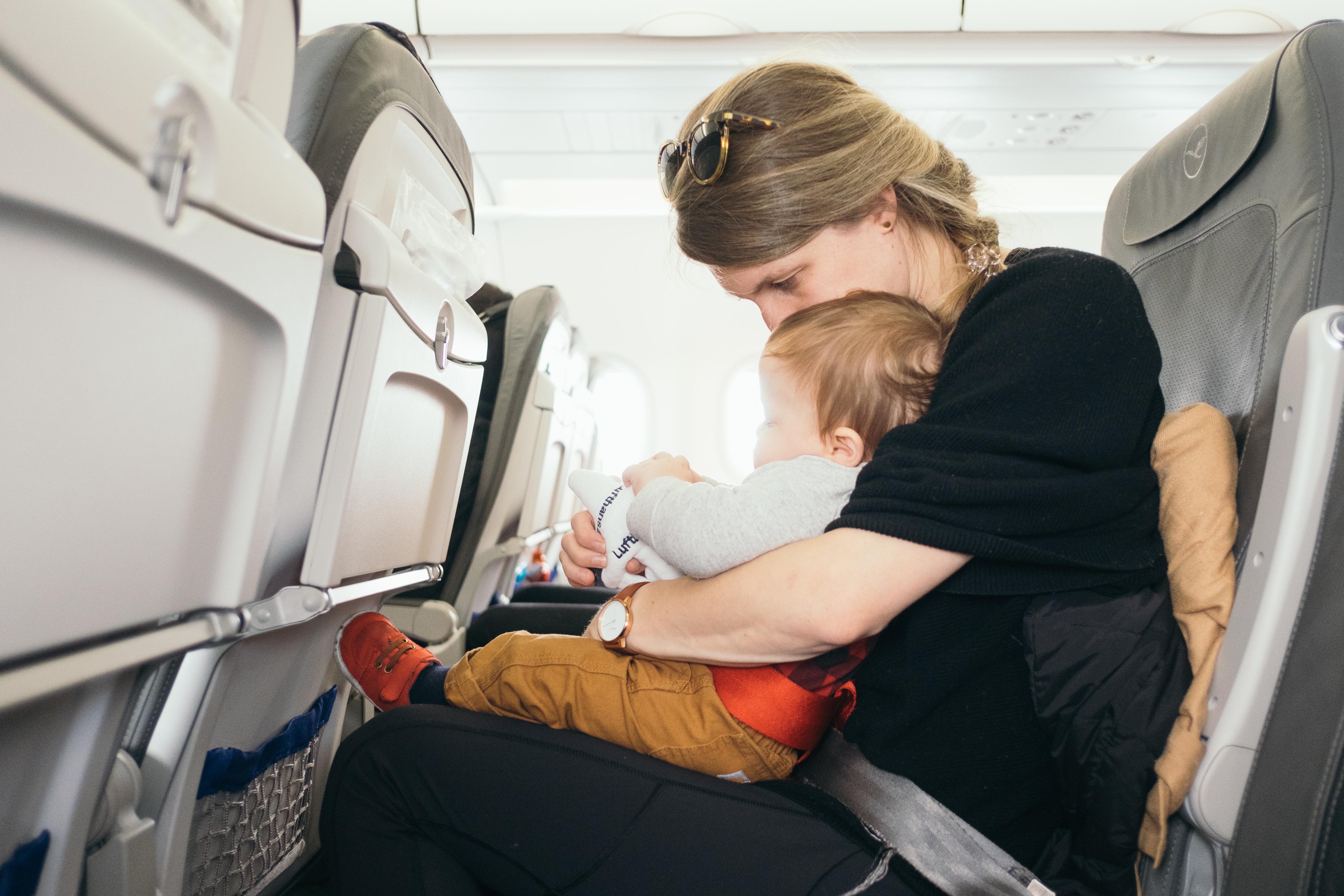 In April 2017, a mother boarded a Southwest Airlines flight from Orlando to Pittsburgh with her two young daughters. All of a sudden, the youngest daughter, thought to be around 1 year old, started wailing loudly on the plane, and she just wouldn't stop.
A flight attendant approached the mother, asking her to bring the baby to the back of the plane.  Fellow passenger Carrie Jaboor, of Florida, caught sight of the interaction.
"The mother looked so stressed and it just made my heart break for her because nothing was helping the little girl," Jaboor told Scary Mommy. "When I saw the flight attendant ask her to step to the back, I could tell the mother (and myself) thought she was going to get in trouble."
Curious enough, Jaboor had a sneak peak into what the flight attendant was doing. And what Jaboor witnessed next melted her heart.
"I looked back and saw him blowing bubbles for the little girl until she stopped crying," Jaboor shared on Love What Matters's Facebook page.
Even sweeter, the flight attendant gave tissues to the stressed mom and was comforting her because "she was crying too."
"There are some seriously kind people in this world," Jaboor concluded.
Jaboor's post about the flight attendant's thoughtful gesture of kindness racked up more than 62,000 reactions. Many social media users talked about similar experiences.
"Such a kind act of humanity. Many of us mothers know what that is like, to have a child crying in public, I can't image dealing with it in a plane," one wrote.
"I had a flight attendant walk my baby boy up and down the aisle for half the flight to keep him happy," another netizen said.
Yet another recounted, "I had a cranky toddler on a flight last summer and the flight attendant was fantastic with helping to distract her."
The life of a cabin crew is not all glamor. It is a tiring job working long and random hours through the night. Hence, it's truly commendable that the flight attendant went the extra mile to console the mother and her crying baby.
"It just made me so happy to see a flight attendant take a situation that could be construed as annoying [or] disturbing for some people and handle it with love," Jaboor said.
This beautiful story serves to remind us that we have a choice in how we respond to difficult situations, and that a little kindness goes a long way.