Reality TV series Fixer Upper stars Chip and Joanna Gaines have splashed out. Maybe they want to prove their epic restoration skills once and for all, or maybe they're just hungry for a challenge; either way, they've purchased the historic 129-year-old Cottonland Castle, a dilapidated property in Waco, Texas, and intend to do it up.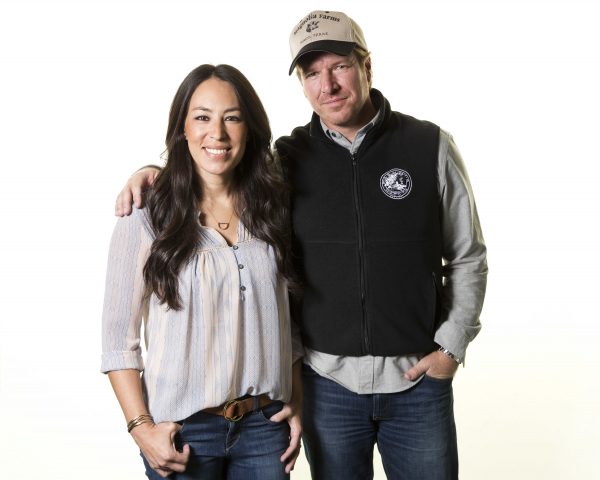 The 6,700-square-foot property was sold within a week of being listed, Beaumont Enterprise confirmed. "For nearly two decades, Chip and Joanna have admired the property as a hallmark of the Castle Heights neighborhood," spokesperson John Marsicano told Today. "They've even made past attempts to purchase it." The Gaineses' company "Magnolia" finalized the purchase. The castle was listed at $452,860, an extraordinarily low price given the scale of the property, but nobody yet knows what the Gaineses paid for it.
Chip and Joanna Gaines buy Cottonland Castle in Waco https://t.co/gQzTCYmVVw pic.twitter.com/L9n6hs9ojB

— newswest9 (@newswest9) February 23, 2019
Perhaps all will be revealed at the end of the restoration.
The iconic castle was built in 1890 but hasn't been lived in for the past 20 years. An attempt at restoration was made in 2014, but was largely abandoned. It's a dream come true for fix-up fetishists Chip and Joanna!
The list of requirements is long: the enthusiastic restorationists and their team will need to repair the stone castle, update the decor, and no doubt lavish a large amount of tender loving care on the property as a whole. It has fairytale potential: can the Gaineses deliver?
Work begins to bring Cottonland Castle into 21st century.https://t.co/TL0JHyp5SM pic.twitter.com/ZZBukzsVa1

— Waco Tribune-Herald (@wacotrib) February 13, 2016
Zillow, the website that listed the property, claims that the castle boasts a 9-foot, 400-pound (approx. 181-kilogram) solid oak front door, three bedrooms, a swimming pool, "intricate" diamond-paned windows, and a whopping eight fireplaces. We didn't know Texas got so cold!
Describing the property as a "magical German-style stone castle," the Zillow listing went on to advise that the castle "needs a new guiding hand to complete the work so lovingly begun by the current owner." Waco locals affectionately refer to the property as "The Castle," and will no doubt be delighted to see it restored to its original (or perhaps even better) glory.
Work begins to restore Cottonland Castle historic #Waco home https://t.co/gqyPxrvKhN pic.twitter.com/BnbnrCwxGK

— Star-Telegram (@startelegram) February 16, 2016
The Gaineses' spokesperson said that the couple are still drawing up plans for their epic restoration. "One thing is for certain," he said: "(Chip and Joanna's) efforts will focus on fully completing the home's long overdue and well-deserved restoration." This comes as no great surprise: with a track record as impressive as Chip and Joanna's, we can't imagine them ever leaving a project half-done.
Owing to the popularity of Fixer Upper, many of the homes featured on the show have become sought-after properties. At least six of the homes are even available to rent through Airbnb or VRBO. We wonder what the future has in store for Waco's Cottonland Castle: will it become a rental property, a fancy hotel, or perhaps some lucky buyer's fairytale "forever home?"
Only time will tell. Good luck, Chip and Joanna. Fixer Upper lovers countrywide cannot wait to watch you get your hands dirty!
Will you be watching the progress of this amazing restoration? What would you like to see done to the castle? Share your thoughts!