A six-pack of Screamin' Reels IPA from any Whole Foods in North Miami, Florida, looks a little different to its alcoholic counterparts, and not a moment too soon. The manufacturer, SaltWater Brewery, a craft micro-brewery from Delray Beach, has encased their IPA in eco-friendly six-pack rings made from wheat and barley. But before you go reaching for your knife and fork, the beer might be for you but the packaging serves an entirely different purpose.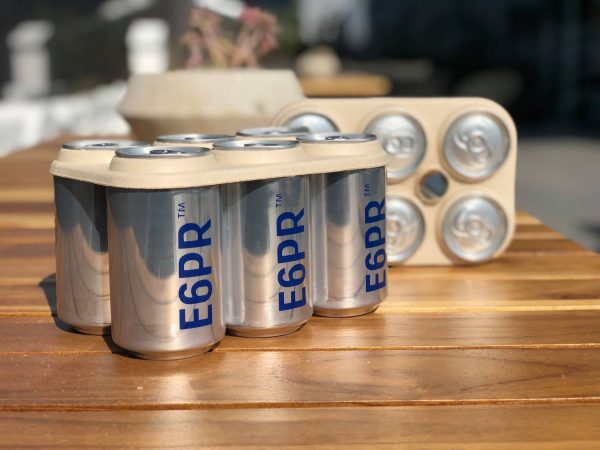 A startup named E6PR (originally an acronym for "edible six-pack ring") invented the cardboard-like packaging. The more commonly used plastic six-pack rings have become notorious for strangling marine life, or being eaten with devastating consequences. Birds, turtles, whales, and numerous other species have been found deceased, their stomachs full of plastic waste. The E6PR rings are both biodegradable and compostable, and if they end up in the water and marine life chooses to eat them, they won't be harmed.
The answer to yesterday's "What Is It?" photo is Peanut, a red-eared slider that was stuck in a plastic six-pack holder….
SaltWater Brewery are the forward-thinking pioneers testing the prototype rings, which will hopefully be adopted by many more manufacturing companies as time goes on.
E6PR's chief operating officer, Francisco Garcia, said it hasn't been easy: "Bringing the product to the level of performance that we have right now was really challenging," he shared. Initially, building something sturdy enough to support beer cans was a challenge. The current eco-friendly rings are made from a recipe comprising wheat and barley, and it's strong. Ostensibly, it's edible for humans too (we see you lingering over that cutlery) but the product may be contaminated on its journey through the production process, so it's not recommended.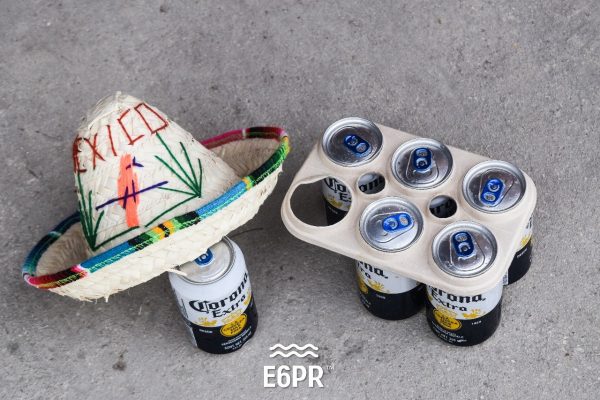 If that doesn't put you off, one E6PR founder described the taste as akin to "a very, very stale cookie."
Its perishable composition means that the six-pack rings are easily biodegradable, however. An offshoot production plant in Mexico is currently exploring a new recipe including byproduct waste from making beer, but this version will require additional testing before it's ready to hit stores.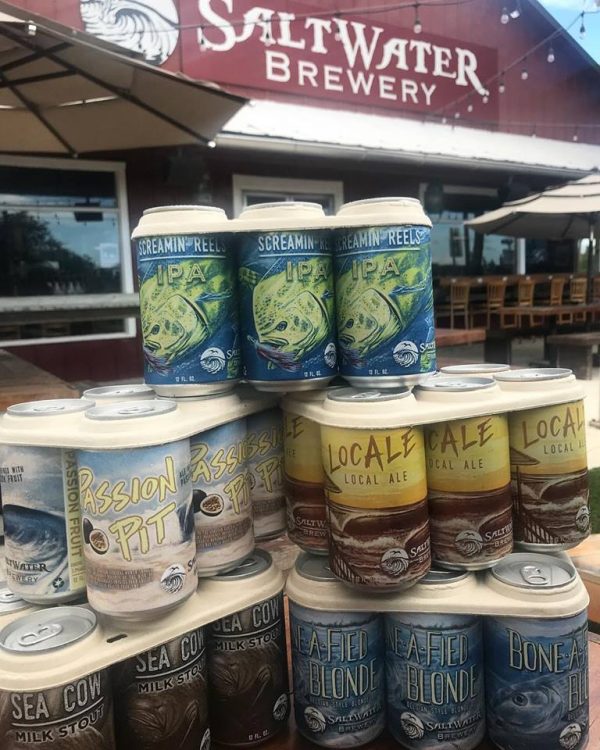 "You have one chance for the product to perform in the channel," said Marco Vega, co-founder at We Believers, an ad agency that worked with E6PR to create the product packaging. Thus, the team decided to put their best foot forward and launch with the grain-based product that had been extensively tried, and approved. SaltWater Brewery currently sells about 400,000 cans per month, and hopes that their new eco-friendly packaging will appeal to their target buyers: "surfers, fisherman, and people who love the sea."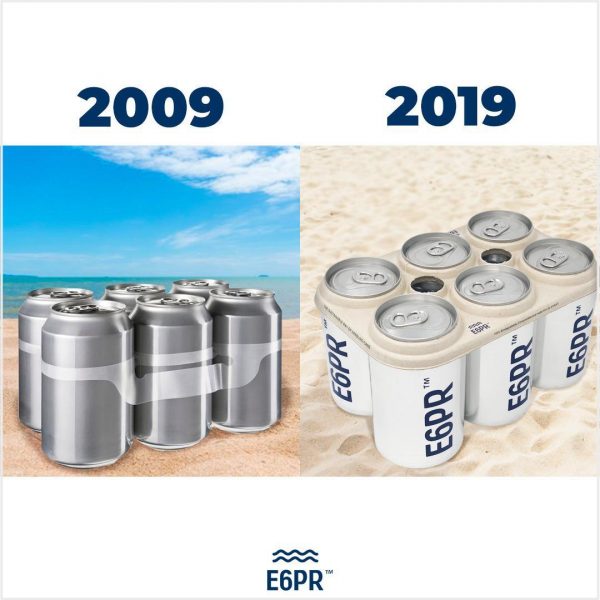 E6PR and the team behind the eco-friendly six-pack rings are not alone. Over 8 million tonnes of plastic waste spoil our oceans every year, but luckily, companies with a voice are starting to raise the visibility of the issue, and offer workable solutions.
If the E6PR six-pack rings prove popular, effective, and affordable, they could eventually appear on soda cans, other packaged drinks, and eventually take over the world! Okay, we're running away with ourselves. But biodegradable, edible six-pack rings promise to be a game changer for marine life the world over, and that's something to shout about.
Will you be looking out for these new eco-friendly six-packs? Be sure to share this article with anybody you know who cares about the ocean, and support E6PR on their amazing mission to change the face of plastic waste!