Home is where the heart is. This man has lived in an abandoned sewer with his wife for over 22 years. Despite offers from municipal officials to give him a new home, he rejects all of them and says he's happy with what he has.
More than two decades ago, Maria Garcia and her husband, Miguel Restrepo, met on the streets of Medellin, the second largest city in Colombia that was once dubbed "the most dangerous city in the world."
Restrepo and Garcia were both drug addicts at the time, on the verge of giving up, but together, they found the strength to persevere and kick their addictions.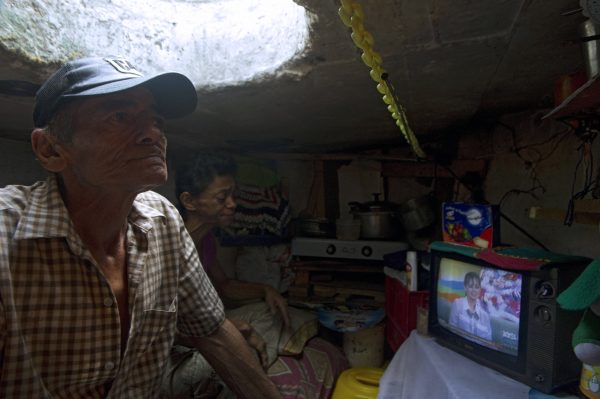 With no friends or family whom they could rely on, the penniless couple sought shelter in an abandoned sewer that was located away from the hustle and bustle of city life.
Twenty-two years later in 2012, they're still living in the place where they found shelter.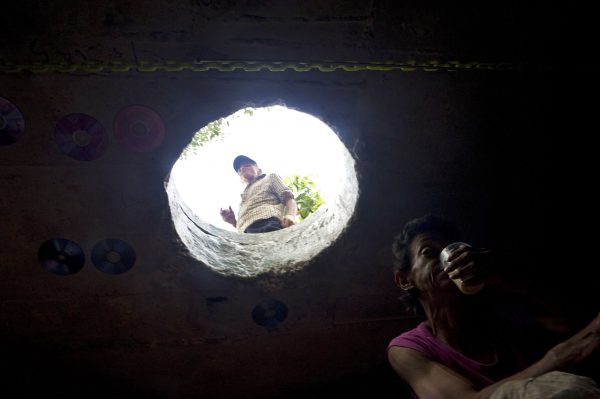 The couple, along with their dog, Blackie, live in an abandoned sewer that is 65 square feet and is just 4.5 feet high—and is not big enough to walk upright inside.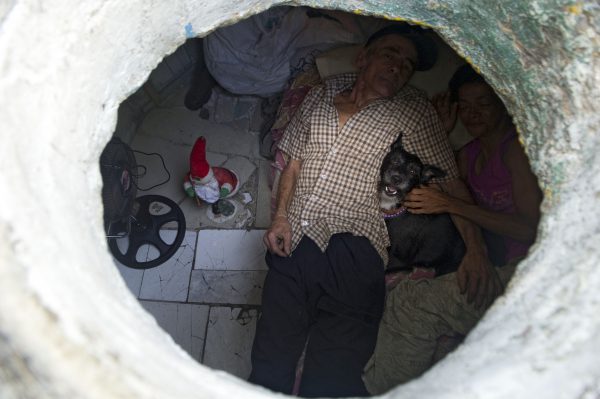 Inside their small house equipped with electricity, they managed to put a cupboard, a bed, a chair, and a stove. They use a fan to cool their place down, which gets very hot in the Colombian climate.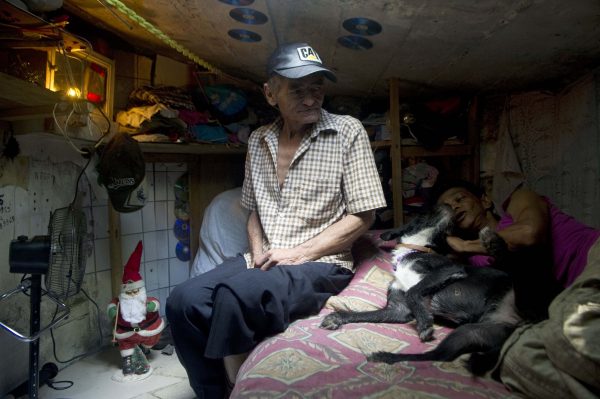 They even have television and radio for entertainment. They say that though their home is unusual, it has everything they need.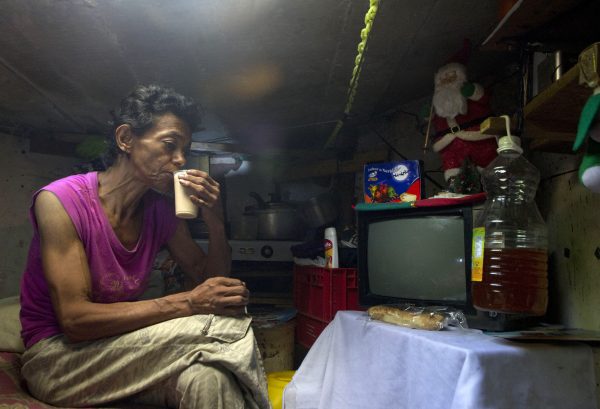 Maintaining good hygiene remains a challenge—the pair doesn't have a shower; instead, they use buckets of water to wash themselves.
When it's sunny, the circular opening of the sewer acts as a skylight, making the tiny home warm and bright. When it's raining, the couple use plastic bags to cover the opening to stop the water from entering their house. At night, they "lock" their house by placing planks on top of the entrance.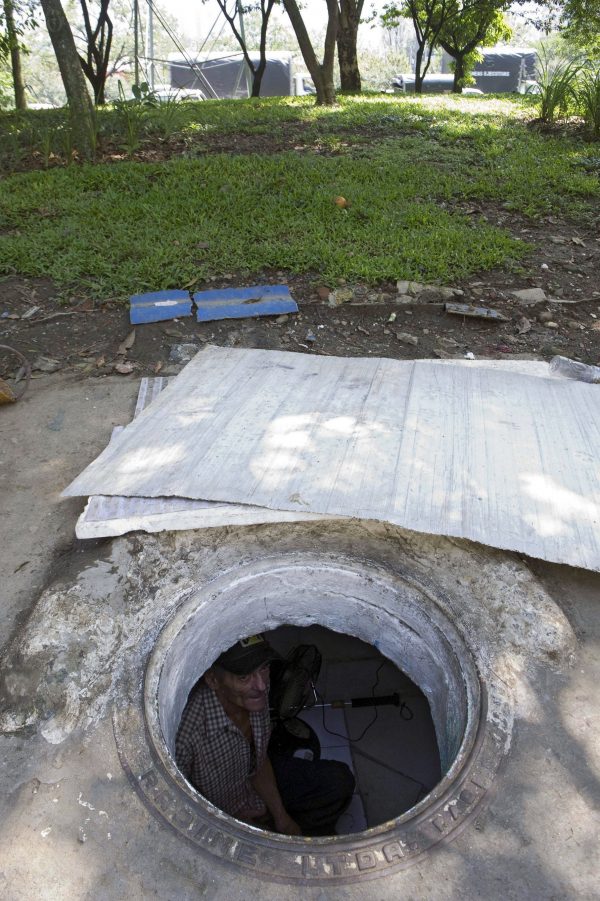 Despite the limited space, Restrepo doesn't want to leave this place that he has called home for more than 22 years.
"I don't want to change this for a house because if I go from here, I would have many duties like paying the taxes, the rent, tickets to get food," says Restrepo, who's in his 60s.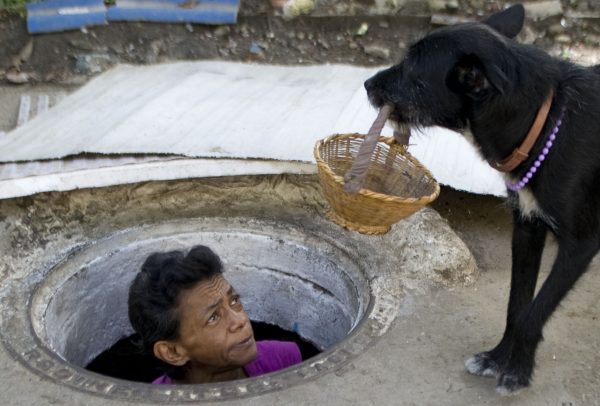 Restrepo had to leave his job as a public recycler due to a lung disease, and now he and his wife live on charity from their neighbors, and sometimes on money Restrepo gets from helping to park cars on the street. There are days that they suffer from hunger.
"Some days we have food and others we lack food, but one gets accustomed to it," he explains.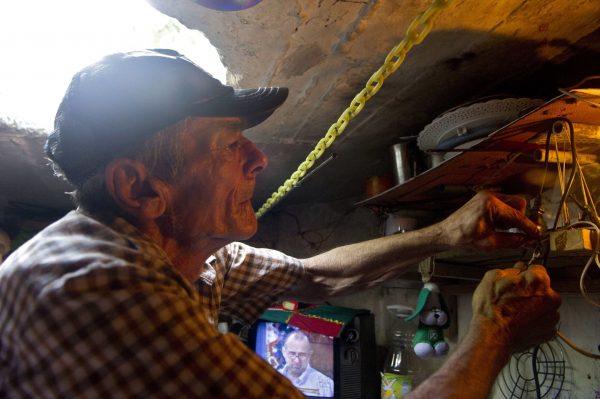 In spite of the harsh conditions Restrepo lives in, he manages to find happiness in his circumstances and appreciate what he has.
In fact, he thinks he lives "better than the president."
Near the sewer, he and his wife created a place where they have cultivated a little garden. They have flowers and even a Christmas tree, which they sometimes decorate for the holidays.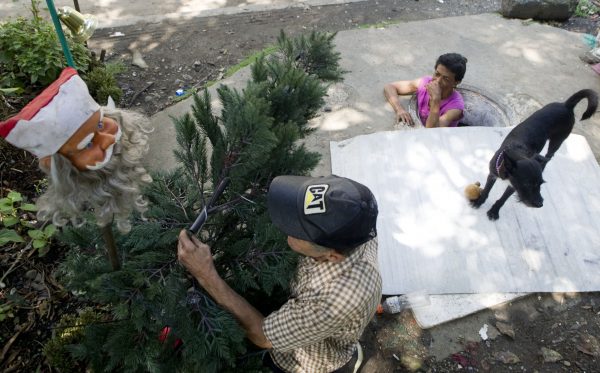 Restrepo is always grateful to his neighbors for the way they have accepted him in this industrial district of Medellin.
He shares a piece of wisdom about his situation, "You have to sow in order to reap. If one conducts oneself well, his life is good. If one conducts oneself bad, his life is bad."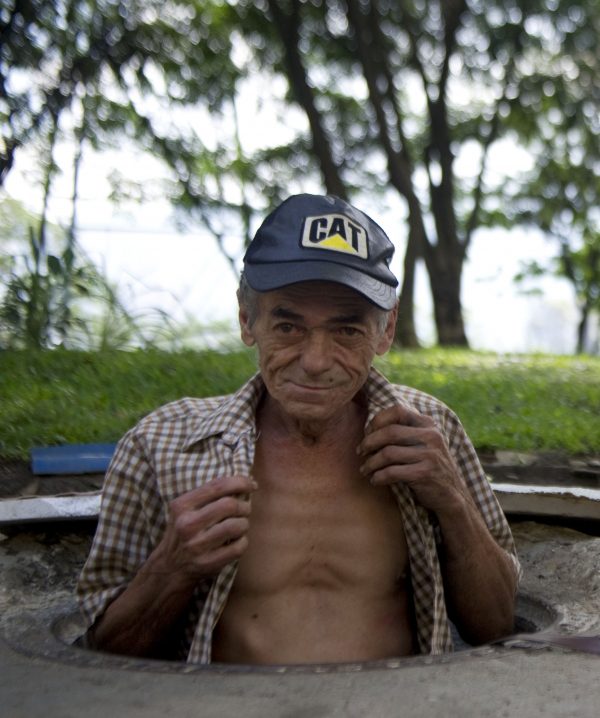 Although the way Restrepo and his wife live looks not very comfortable, they seem satisfied with their situation and like their unique abode so much that they never think of accepting offers of help to find another place.
Speaking to AFP, Restrepo says, "I would not trade this for a house."
You may also want to watch this video
6-yr-old girl acts homeless in social experiment—cameraman pulls plug after passerby does this