You never know just how much a simple act of kindness can impact a person. Take this heartwarming interaction that was filmed in Bolivia for example.
Footage of a young girl hawking by herself on the streets of La Paz has emerged after Susana Sm uploaded the video in July 2018.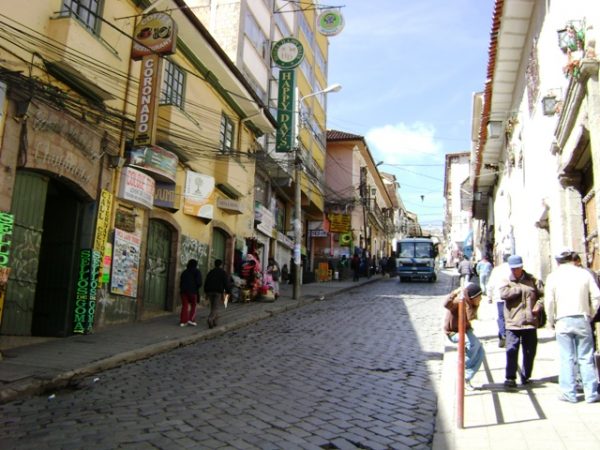 The weather seems to be chilly, but the young fruit seller dons only a thin pink rain jacket and a pair of tracksuit pants. She is sitting on the cold ground, leaning against a wall, a hood over her head.
She has a couple of open fruit boxes next to her display of limes and mangos, which she has stacked in neat little heaps on some blue plastic sheeting.
She is soon met with a man and another girl, presumably his daughter, who approach the lonesome vendor. However, they're not there to buy fruit.
They exchange a few words when suddenly the young fruit vendor's face appears a little surprised. What has the man just told her?
The man's daughter pulls out a brand-new fleece-lined pink jacket from a bag and gives it to the girl.
The fruit seller stands up, smiles broadly, takes off her rain jacket, and slips into the warmth of the fleece jacket. She looks a lot warmer and cozier.
And that's not all.
Next, the man presents her with a colorful child's bicycle.
She is in awe of the strangers' kindness. "Is this really for me?" …One can almost hear her thoughts as she walks around to receive her new set of wheels.
The girl in the purple jacket nods and smiles at her. It seems she has made a friend as well!
It's inspiring to see what compassion can do, how it can brighten people's lives.
Not only would the interaction have made that girl's day, but it's sure to remain a happy memory in the hearts of the man and his daughter.
As the ancient Greek philosopher Plato once said—"Happiness springs from doing good and helping others."
Watch the heartwarming interaction in the clip below:
You may also want to watch this video
Children deeply moved by Guatemala volcano tragedy empty their piggy bank to help victims