"A friend in need is a friend indeed," the old saying goes. For 7th-grader Haley Olsen, from Phoenix, a  true friend shone through at just the right moment.
Haley is one of seven children, and has been bullied by her school peers for wearing hand-me-downs. As one of seven, many people would have a huge amount of sympathy for Haley's family, not to mention Haley's wardrobe! But kids can be cruel.
Haley attends Atkinson Middle School, and her school career has been difficult. "I always came home crying to my parents saying how I didn't want to go to school anymore," Haley told FOX 10 Phoenix. "I wanted to be home schooled."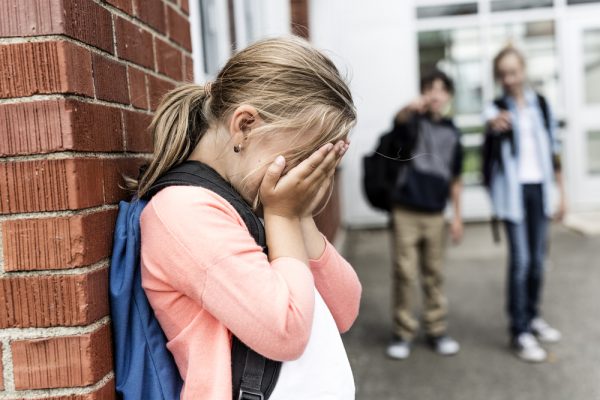 Bullying statistics are alarming. Sixty percent of middle school students admit being bullied, according to Stop Bullying Now. And 160,000 students play truant every day due to the trauma of on-site bullying at school.
But luckily for Haley, not every pupil at Atkinson Middle School was unsympathetic. On the contrary, Haley's plight touched one girl in particular, Mariah Andrew, to the extent that Mariah made a huge gesture of kindness that changed Haley's outlook completely. The girls had met at the beginning of the school year but grew close after Mariah decided she wasn't going to put up with Haley's bullies any longer.
Mariah saw the damage that the bullies' taunts were doing to Haley's self-confidence and decided to reach out. Cryptically, Mariah asked Haley what size clothes and shoes she wore. Then, unbeknownst to Haley, the 7th-grader went home and put together a gift pack, including clothes, shoes, and even a new school backpack.
She was determined not to give the bullies any more ammunition.
Haley was over the moon with Mariah's gift. "I was jumping all over the place screaming how happy I was," she recalled, realizing how much life at school would change with the support of a new friend by her side, and a trendy new bag on her back! It was a special moment for gift giver Mariah, too: "I was trying so hard not to cry," said the generous student. "It made me feel happy at first, and the day that I gave it to her."
Hearing the girls' story, additional members of the community were inspired to help Haley, too. Other families donated clothes and shoes, and Fox 10 reported that Sonoran Smile Orthodontics had even donated free dental work. The news channel called the heartwarming episode their "feel good story of the day."
Mariah and Haley have formed a tight bond. Mariah gained a lot from "being a good friend when times were hard at school," and Haley, holding hands with her new best friend during the Fox 10 interview, is forever grateful.
The world needs more youngsters like Mariah. Kindness goes a long way, and a kind gesture in the right place can change a life.
The world needs more youngsters like Haley, too! Well done for not giving up, Haley: patience and perseverance have earned you a friend for life, and you really, really deserve it.
Do you know anybody who has been bullied? Share this inspiring article with friends and relatives and help raise visibility for victims of bullying everywhere!