"This is a grocery store with dignity for people who have fallen on hard times," said country singer Brad Paisley, introducing the latest project that he and his wife, actress Kimberly Williams-Paisley, are getting involved with. The couple are partnering with Belmont University in Nashville to open a free grocery store at 2005 12th Ave. South.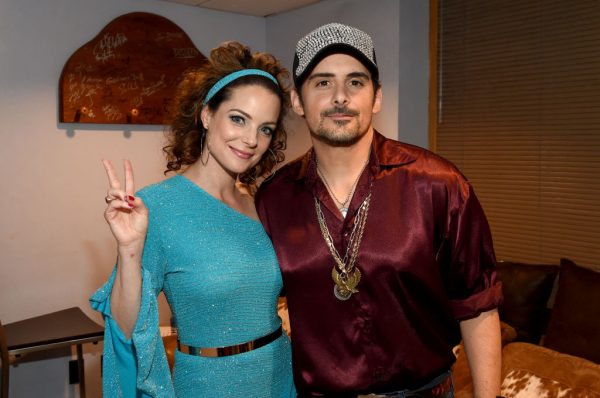 The aptly named "The Store" will be a food bank that looks like a regular grocery store so that the families who need the service will not feel marginalized.
Paisley is the president of The Store's board of trustees. Speaking to The Tennessean, Paisley explained that the project's main motivation is to give a helping hand to people who find themselves in trouble, with an overarching emphasis upon kindness and empathy. "These people have dignity," Paisley said. "It's not a scene from 'Oliver Twist' … All of us are one unforeseen disaster away from rock bottom."
"Colors are the smiles of nature" Leigh Hunt #thursdaythoughts ..#apples #greenapple #loveatthecore #nashville #tennessee

由 The Store 发布于 2019年1月10日周四
Paisley, his wife, and all project staff recognize that it's a complete fallacy to assume that those of us who currently have no financial worries will always be that way. Financial misfortune can fall upon anyone. "It's nice to think about a place where when that happens to someone, they can use it to get back on their feet," Paisley continued.
The Paisleys were inspired by a Thanksgiving volunteer expedition to Unity Shoppe in Santa Barbara, California, with their children. Besides groceries, Unity Shoppe also provides free school clothing and school supplies for students, and job training for employment-seeking adults. It's the full package, and the Paisleys were impressed.
"These people are able to sit there and feel very, very normal in the eyes of their kids," Paisley commented. "I remember … thinking, 'Why isn't this everywhere?'" With the support of his wife, Paisley decided to bring the concept to Nashville.
The Tennessean quoted Nashville-based attorney Megan Zarling, also the chair of The Store's board of trustees, as she explained that Nashville's booming population has led to a 56 percent increase in the volume of people seeking aid at existing food banks in the area. The Store will help alleviate some of this pressure.
"The majority of people are completely misguided about what poverty and hunger look like," Zarling said. "Most people look at hunger like you're walking the streets or you're walking into a homeless shelter. That's simply not true, especially this day in time. Hunger looks like you and I and one paycheck away from not being able to go to the grocery store."
Zarling's final comment puts the crisis into context: "Studies show the last thing you pay for is food."
OUR STORYThe Store is inspired by Unity Shoppe, located in Santa Barbara, California. Unity Shoppe has been helping…

由 The Store 发布于 2018年10月6日周六
Belmont University President Dr. Bob Fisher lent the university's perspective: "At Belmont, we believe that the greatest privilege that anyone can ever have is to be in a position to help and serve another person." He added: "I'm excited to watch as our current students pour their gifts and abilities into supporting the needs of The Store's patrons."
The Store is affiliating with Second Harvest Food Bank of Middle Tennessee. Customers will be referred to The Store by non-profits and government agencies, and will be entitled to collect non-perishable food items for up to 12 months. Taking inspirations from existing models, The Store will also accept donations for new, unopened toys during the holidays and will offer on-the-job training for unemployed adults.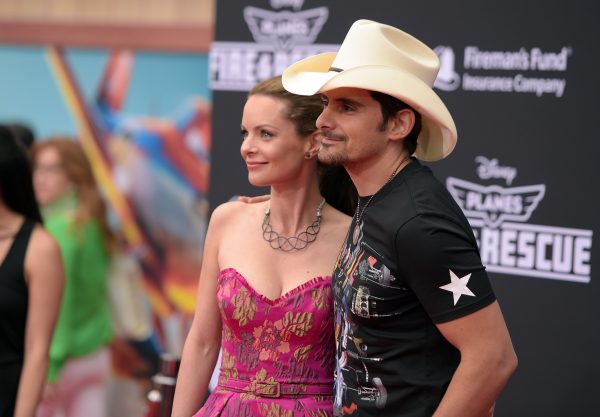 The Store is currently raising funds for food and construction via a "Brick By Brick Campaign." They need approximately US$500,000 to get started, with a target total of US$1.2 million.
The Paisleys have kicked off the campaign with a donation from their own pockets.
What an incredible initiative. Be sure to share this article with everybody you know and help spread the Paisleys' message—maybe one day we'll see The Store in every state!