Every mom does what she can to keep her kids safe no matter what. That means making sure they're safely buckled up when they get in the car even when they aren't riding with her.
Louisiana mother Holly Wagner was no exception to this rule. She always tried to make sure her two boys, 3 years old and 11 months old, stayed safe wherever they were going.
Then her worst nightmare began.
One night, she received a call from the police. Her boyfriend and two sons had been in a serious car accident after her boyfriend had run a stop sign. While her then-boyfriend and oldest son had broken bones and sustained internal damage, that was nothing compared to what had happened to baby Cameron.
The car seat that Wagner thought would keep him safe had failed, and the force of the crash had thrown this toddler through the windshield into a ditch by the side of the road. As Wagner wrote on her blog: "he was resuscitated and spent 16 days in ICU. 8 surgeries in the first three days… his brain was damaged beyond repair. It would not allow his body to absorb any nutrients and my child was starving himself to death."
Cameron passed away and Wagner began searching for answers as to why his car seat had failed. The key was in a picture she had posted just three weeks earlier of Cameron. The photo showed two massive red flags. As she captioned it: "Cameron all buckled in the WRONG way! ( He should be rear facing and the straps should not be twisted.)"
As the days went on, what bothered Wagner the most was that the information was out there about the dangers of forward-facing car seats for infants, but she had never been told about it. "No one said anything. I wish someone had corrected me and told me he wasn't restrained properly," she told Redbook.
While she understands that parents are hesitant to approach other parents when they see something incorrect for fear of seeming strange or butting in, she believes things like car seat position are too important not to mention.
As she wrote on her blog: "I can NOT stress this enough….TELL THEM HOW TO FIX IT!!! I was that mom… the one placing her child, the most important thing to her, in the car seat wrong. I was that mom that would share pictures like the one above on social media sites and never was corrected."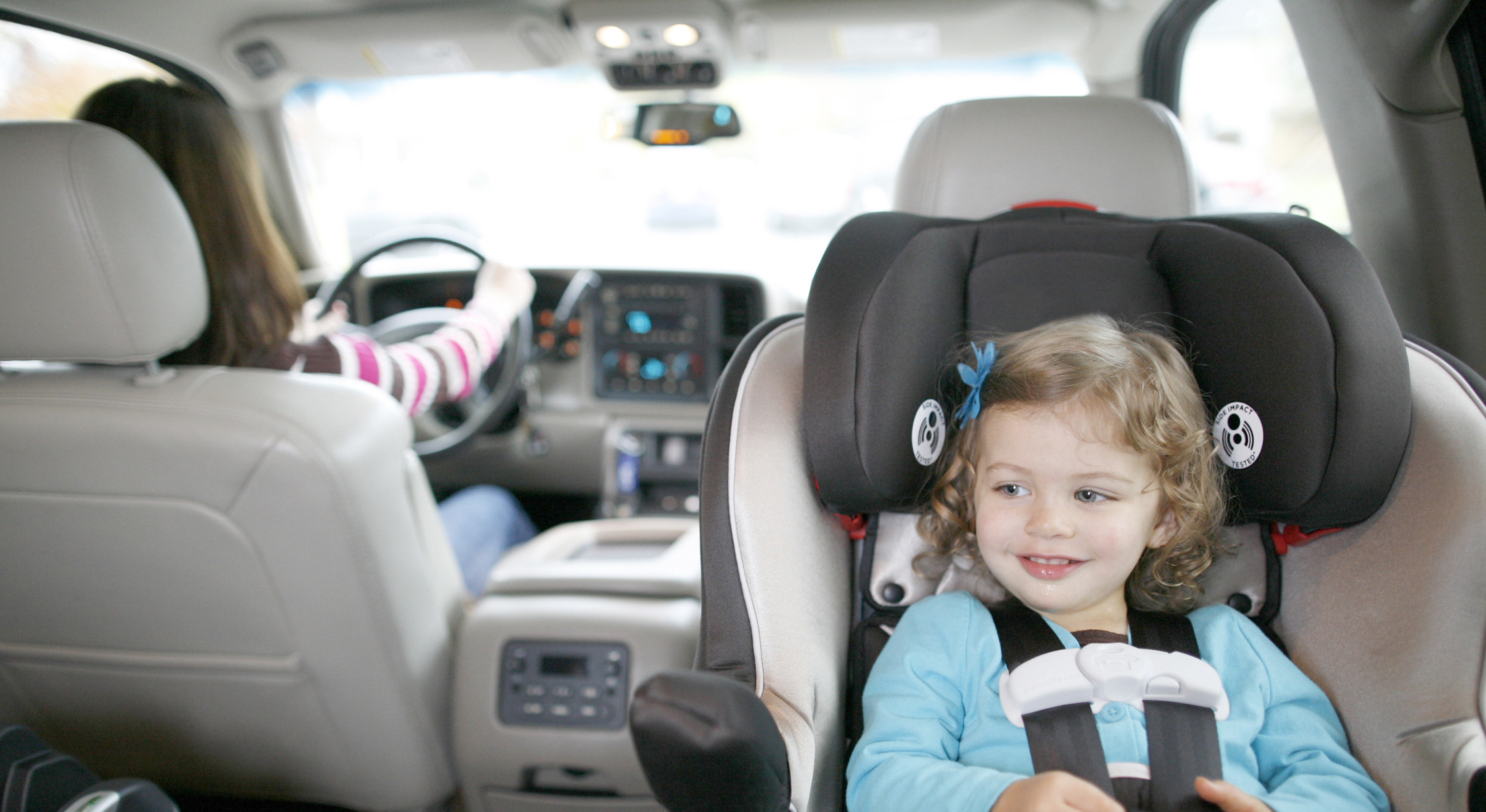 Now Wagner is on a mission to make sure other parents don't make the same deadly mistakes that she did simply out of ignorance. "I am a mother just like every other mother out there," Wagner told the Huffington Post. "We are not perfect but we all try out best to keep our children safe. If we work together and help one another we could learn so much from each other." As she wrote on her blog, she now considers herself "THAT WOMAN THAT WILL TELL YOU YOU'RE DOING IT WRONG!!!!"
Besides young children's car seats being set rear-facing (at least until the age of 3, though many parents favor until the age of 5 to be on the safe side), car seats should always have untangled straps with two buckles at the bottom and a slider that should sit on the chest. There shouldn't be very much slack in the belts. Think about it, if the car does get hit, you don't want any chance of your baby flying out.
Last but not least, always follow the manufacturer's instructions for installation and have an approved specialist put the seat in. While you might save some money on a used car seat, check the expiration date carefully. Imagine that the straps or buckles, made of plastic and other materials that degrade in the sun, aren't strong enough to restrain the child.
The point is that parents should not have to go through what Wagner experienced. As she wrote, "now, I'm that mom who doesn't sleep at night. I'm that mom who spends most of her shopping trips avoiding the baby boy clothes. I am the mom that has learned from her mistakes."