The sign "Beware of Dog" is enough to put off most people in the delivery, door-to-door sales, or post office business. When delivering mail or packages to properties guarded by dogs, most would consider the job done after it was dropped off.
However, some mailmen are willing to go above and beyond their duty. Dan Targonsk is one such mailman who has a heart of gold. One day, as he was making his rounds in Philadelphia, he came across a sight that he simply couldn't ignore.
Kuperus – photo taken by the man (mailman) who found her. He got her some food & water and made the call to animal…
Targonsk found a boxer dog tied to a tree, alone on the sidewalk and starving. He realized that something wasn't right and, upon taking a closer look, found the dog emaciated with a deep gash atop her head. Without food or water, she was left to die there under the hot sun.
Instead of going about his usual routine, the kind mailman put everything on hold and rushed to get the dog some food and water. Targonsk then made a call to a local animal rescue organization and remained at the boxer's side until help arrived.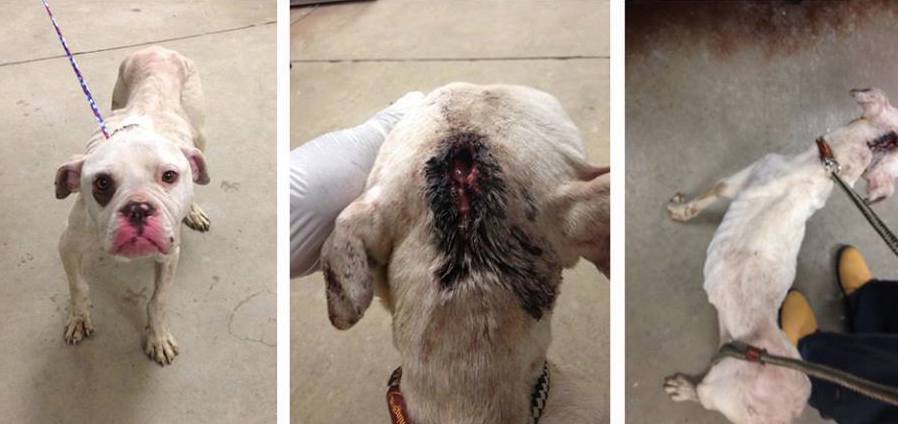 According to CBS Philly, the dog was rushed to Penn Veterinary Hospital, where she underwent surgery for the head wound. The vets determined that the wound was caused either by a bullet or a knife. She also had to have several of her teeth removed and her fractured jaw wired.
Following the surgery, Adopt a Boxer Rescue decided to care for her and named her Kuperus. Despite the gruesome torture the dog had undergone at the hands of whoever inflicted her injuries, the rescuers were amazed by how friendly and charming she still was.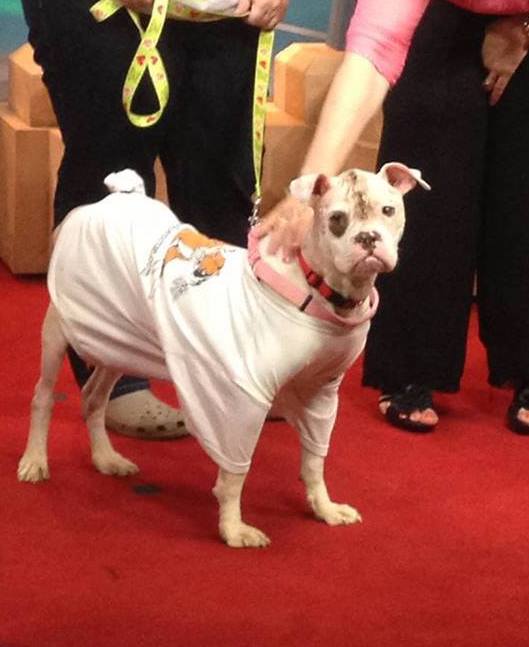 "It boggles my mind how she craves attention," Dawn Karam, founder of Adopt a Boxer Rescue, told Newsner. "She really wants nothing more than to be touched … even after some terrible human beat her and left her to die. Simply amazing."
The volunteers at the shelter left Kuperus to recover at a foster home as they went about searching for the person who was responsible for the abuse. Targonsk also visited her regularly while she was on the road to recovery.
"Everyone at Penn fell head over heels for Kuperus! She had visitors popping in to say hi because everyone was talking about what a darling she was," Adopt a Boxer Rescue wrote on their Facebook page.
With all the love and care, Kuperus recovered quickly and became a celebrity of sorts, as she was featured on television in Philly. Thanks to the kind mailman, Kuperus became a favorite among the dog lovers in the city, and her story helped spread animal abuse awareness.
Whether her abuser was found or not is still unclear. But one piece of news that would bring a smile to all dog lovers is that Kuperus ended up being adopted by a loving family in July 2013. She can now be assured of a life that all dogs seek or deserve.
Compassionate and selfless Targonsk proved through his actions that every life is precious. If it were not for his timely action, the poor creature may not have lasted much longer. It also teaches us to be more mindful when we come across neglected and abused animals.
Watch the video below: