What if you had  lived for 90 years and had never felt the sand beneath your feet? For one elderly mother, the sounds of the waves, the view of the horizon with nothing but sea, and the touch of the water for the first time brought her to tears.
Enid Marie Weide was born in 1927 and has lived a long and fruitful life. She married Edward, an ex-naval sailor, and the couple had two daughters, Jeanne and Dorothy.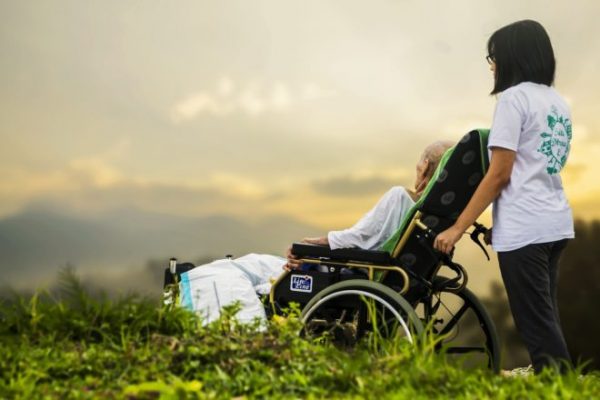 After Edward died in 2014, her daughters came forward to help care for their mother. So Enid found herself spending time in California with Jeanne and in New Jersey with Dorothy.
At 90 years old, she has lived through many of the world's great events such as World War II and The Great Depression. But somehow, she missed out on some of the simple pleasures in life, such as a visit to the beach.
Having never been to the beach before may have prompted her request to Jeanne. She wanted her ashes to be mixed with her husband's and for them to be scattered in the ocean.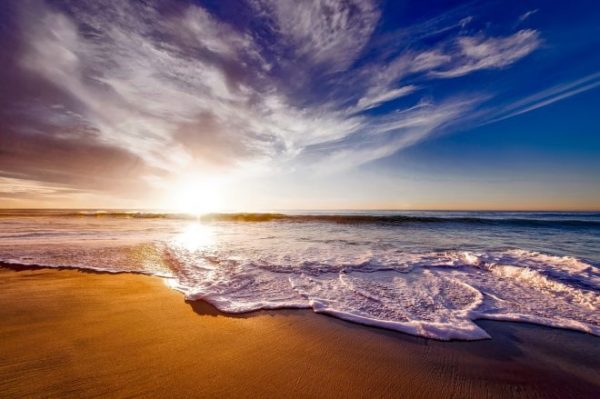 Jeanne told StoryTrender Enid said, "[It] would make daddy happy, and I will finally be able to put my toes in the ocean for the first time."
When Jeanne heard this, she decided to take action. Family and friends helped in organizing a special beach wheelchair for Enid to use, and on June 26, 2018, Jeanne took her mother to the beach for the first time.
"Mom was initially confused as to why someone was bringing round a wheelchair, after all, she knew we already had a wheelchair," Jeanne said.
"The reality soon kicked in that she was actually going down to the beach, to put her toes in the water and she was so excited."
When Enid's feet touched the beach in Ensenada, Baja, California, she was moved to tears.
"Mom cried tears of joy to finally being able to get into ocean—not having to be dead to experience it," Jeanne shared.
"It was overwhelming to be able to give this gift to her, I thought she would be happy but I was not prepared for how happy this simple act of kindness from friends, family, and neighbors would make her feel," she added.
Sometimes it is the simple things in life that can mean the most.
Watch the moment Enid feels the waves washing over her feet for the first time in the video below:
The Ocean for the First Time
Like Enid, Tim Brown's lifelong wish is to experience the water. The 66-year-old resident of Dayton, Ohio, has never once traveled beyond where he was born and raised, and his lifelong dream is to see the never-ending waves of the vast blue ocean.
Unlike Enid, Brown had a hard life, and cancer had just taken away his brother's life. Brown's dream was not achieved by family, but through the help of a charity, "Wish Of A Lifetime."
Growing up in poverty, Brown had a difficult childhood living with six siblings and a father who was an alchoholic. In the sixth grade, he had no choice but to drop out of school, and he never went back to finish his education. Brown's lack of certification meant that he could only get blue-collar jobs, such as laying bricks and landscaping.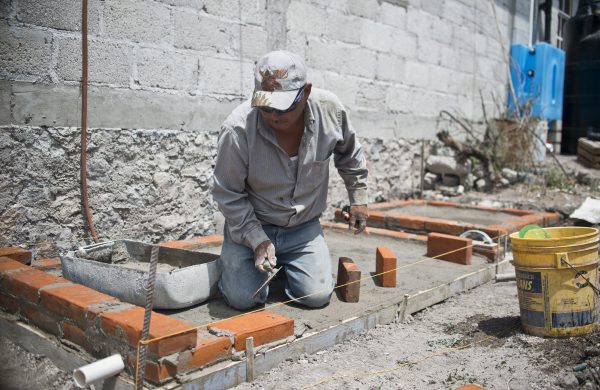 Despite being able to barely make ends meet, the kindhearted man still tried to help others. In addition to feeding the homeless at the local bus station, Brown sometimes even invites homeless people into his home for a warm meal, or a hot shower.
He realized his lifelong dream may never be achieved when his brother died of cancer. He knew he needed to act quickly if he wanted to see the ocean just once.
"My brother had never been outside of Dayton either," Brown said to Inspire More. "When he died, I knew that getting out of Dayton was something I just have to do before I die. I don't want to die and not see the things that everyone else has seen."
Everyone close to Brown knew his wish, and finally, when Wish Of A Lifetime heard of it, the charity decided to reach out and make his wish come true.
"This wish would mean a lot to me. It is my dream! I pray for this. I can't explain it. I would be full of tears," said Brown.
He will never forget the spring of 2018, when the charity organized a flight to California for him. For the first time in his life, Tim was able to step into the ocean's blue water.
"It was so huge and just beautiful. I loved it! If I die tomorrow, I will die a happy man! I can't thank Wish of a Lifetime and PK Management enough for this. From the bottom of my heart, I appreciate this," Brown said.
Sometimes, what people take for granted—the simple pleasures of life—mean more than all the riches in the world to those who have yearned for them.