A car collector's dream was discovered on a French farm. Sixty extremely rare vintage cars were unearthed, and their value is in the millions.
Underneath piles of old magazines and newspapers, these precious gems have waited patiently, lying forgotten under rusty corrugated-iron-roofed sheds for more than 50 years.
The cars were originally collected, from the 1930s to the 1950s, by Roger Baillon, an entrepreneur who planned to restore them for display in a museum. When his business failed, he was forced to sell half of his collection, with the remaining 60 cars stored in sheds on the farm. Baillon passed away in 2004, and his son Jacques, who had no interest in cars, inherited the "sleeping beauties," as an Artcurial's auctioneer dubbed them.
After Jacques died in 2013, Baillon's grandchildren were notified of their inheritance, and they were astounded, having had no knowledge the cars still existed. They called in Artcurial auction house staff in Paris, Matthieu Lamoure and Pierre Novikoff, and the pair then arranged to auction off the treasure trove in February 2015.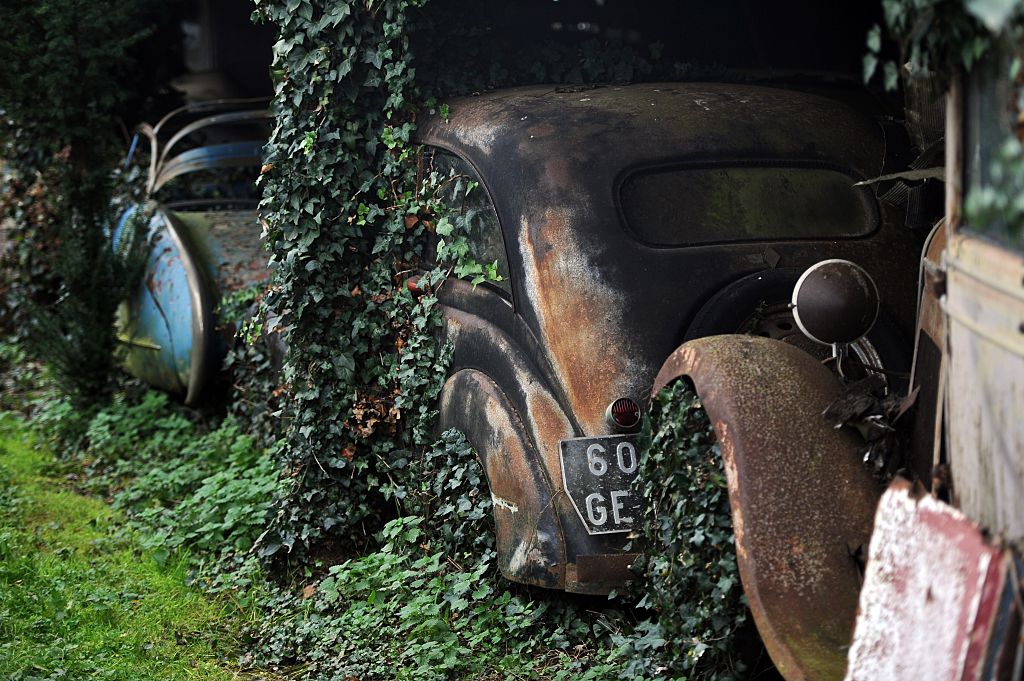 "These sorts of finds do not happen often. I think you go into this profession for discoveries like this—it really is a treasure trove. No doubt a once-in-a-lifetime discovery," auctioneer Lamoure said, according to The Telegraph.
Lamoure compared the discovery to Lord Carrington and Howard Carter's experience on entering Tutankhamun's tomb.
"I have to say that when we discovered the extent of the collection we found ourselves overcome with emotion," he said according to The Daily Mail.
"It really was a case of waking up sleeping beauty."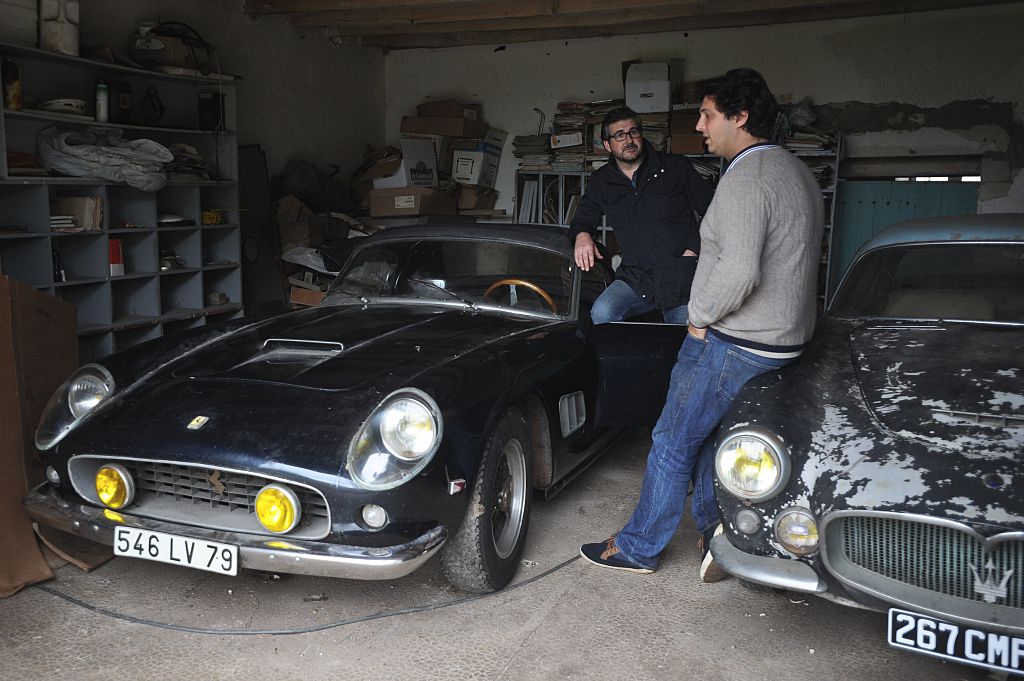 The main attraction at the Artcurial auction was a rare Ferrari 250 GT SWB California Spider—listed 13 times on the list of the 100 most expensive cars ever sold. It was previously owned by French actor Gerard Blain and later sold to fellow actor Alain Delon.
The 1961 Ferrari California Spyder, with covered headlights, is one of only 37 examples of the model made. Historians were able to document the other 36; however, this one had been considered lost. "Every example has been carefully documented by historians and this one was thought to be lost. We have found it," Lamoure said.
The famous French actor Alain Delon was photographed in the car with actors Jane Fonda and Shirley MacLaine. Ferrari is a legendary name in the automobile world—and this car is unique, as only 37 examples of this model were built, making it extremely rare.
It was bought at the Artcurial Motorcars auction in Paris in 2015 by a phone bidder for the total price of US$18.5 million.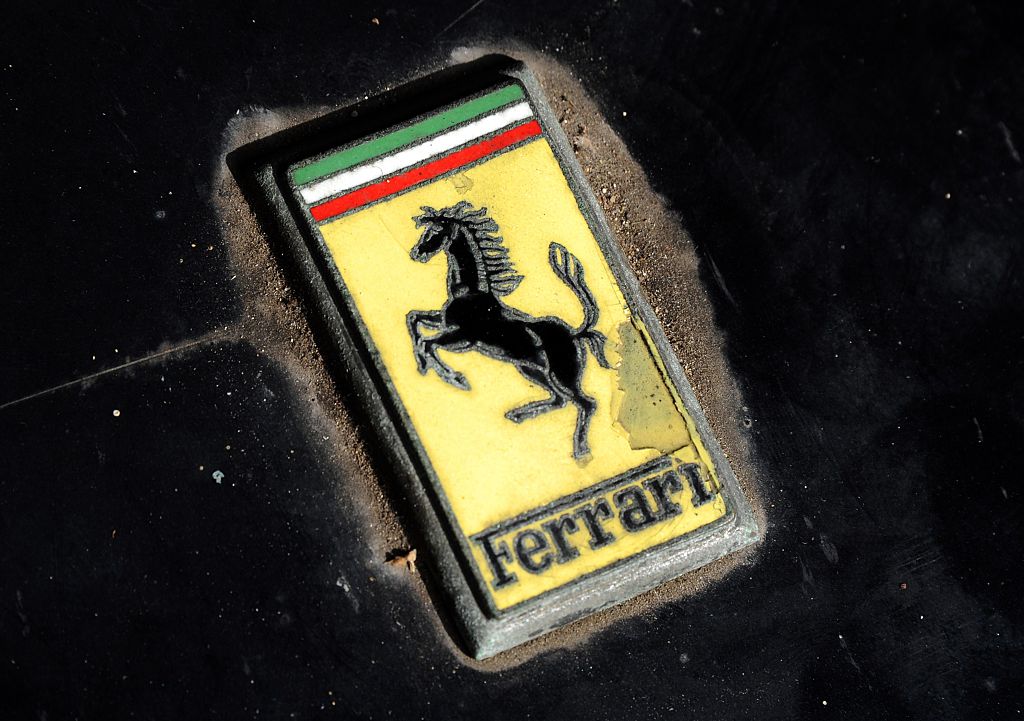 A 1956 Maserati A6G Gran Sports with coachwork by Frua, one of just four in the world, was sold for US$2.7 million, and a Talbot Lago T26 Grand Sport SWB went for over US$1.9 million.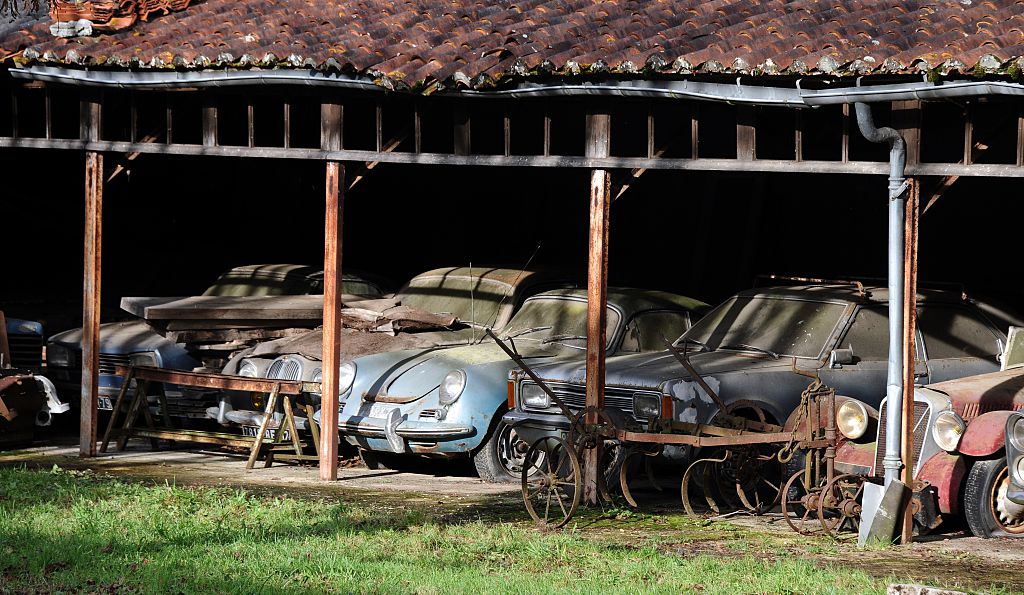 Artcurial auctioneer Novikoff had never seen so many exceptional cars in one collection before.
"Bugatti, Hispano-Suiza, Talbot-Lago, Panhard-Levassor, Maserati, Ferrari, Delahaye, Delage. Roger Baillon saved these cars and succeeded in his task—to trace the history of the automobile through the finest examples.
"A collection like this can't fail to arouse the passions of those who love automobiles, as well as art and history enthusiasts. Never again, anywhere in the world, will such a treasure be unearthed," Novikoff told The Telegraph.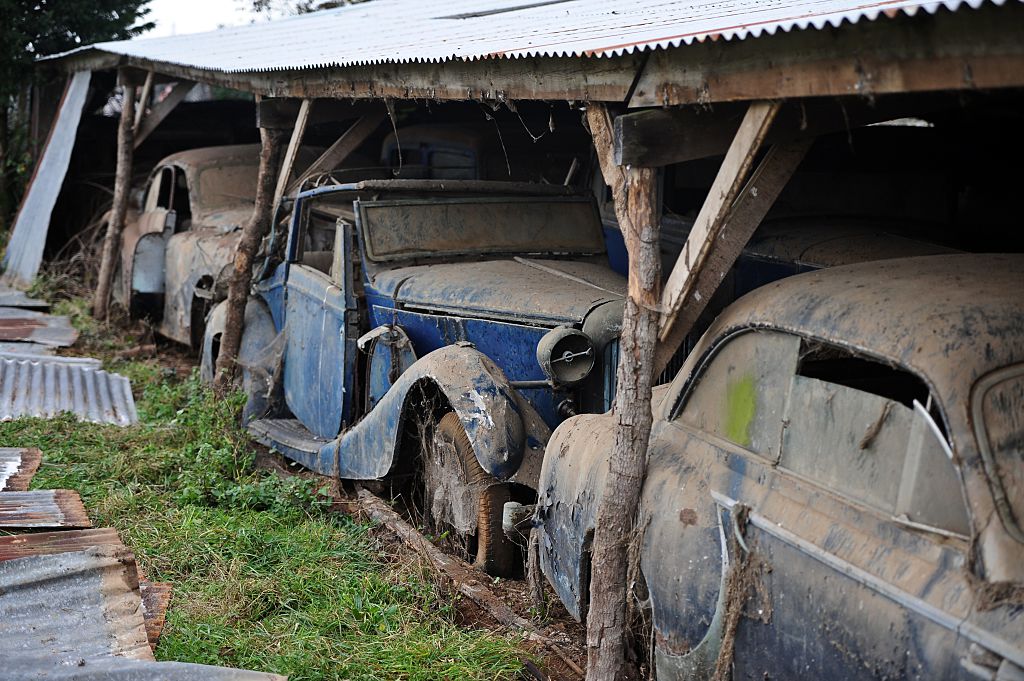 Some of the cars were saved in the nick of time, as they were exposed to the elements and rusting away, with some full of vines and weeds.
One can only imagine what they all now look like—fully restored.
Watch the video: